Marilyn Manson's Attorney Claims Esme Bianco Allegations Are Part Of 'A Coordinated Attack By Multiple Plaintiffs' Trying To 'Exploit The #MeToo Movement'
Marilyn Manson's attorney has filed a motion to dismiss Game of Thrones actress Esme Bianco's allegations of sexual assault and battery against the rocker.
Article continues below advertisement
In the new motion reportedly filed on Wednesday, July 28, reviewed by Insider, Manson's attorney Howard King claimed that the 39-year-old's allegations were "a key component of a coordinated attack by multiple plaintiffs, who are cynically and dishonestly seeking to monetize and exploit the #MeToo movement."
Her claims were also dubbed as "untrue, meritless," and that Bianco and others had "spent months plotting, workshopping, and fine-tuning" their statements into "twisted tales" with no resemblance to reality, Billboard reported.
Article continues below advertisement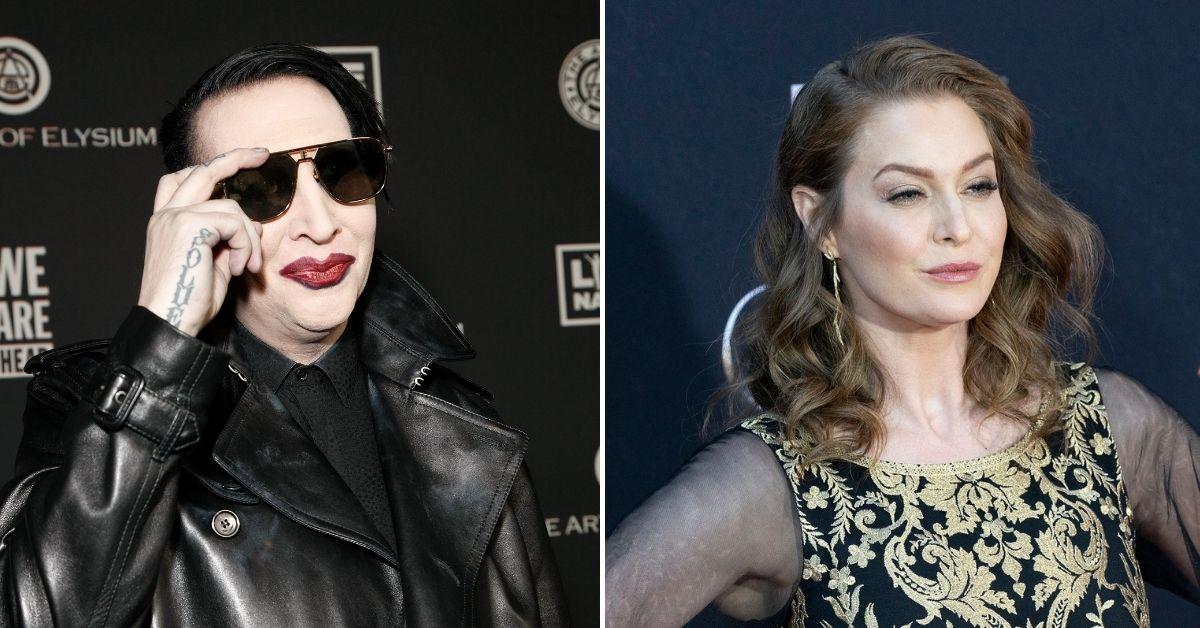 Article continues below advertisement
Manson asked that two causes of actions Bianco filed be dismissed as they "are time-barred by more than seven years and [Bianco] cannot establish an applicable exception to the statute of limitations."
Article continues below advertisement
Multiple women, including Bianco, came forward with allegations against the 52-year-old earlier this year. In April, she filed a lawsuit accusing Manson, who was born Brian Warner, of sexual assault, sexual battery and human trafficking.
At the time, Manson's camp denied the claims, which date back to 2007, and said they were "provably false."
Article continues below advertisement
"To be clear, this suit was only filed after my client refused to be shaken down by Ms. Bianco and her lawyer and give in to their outrageous financial demands based on conduct that simply never occurred," King said at the time. "We will vigorously contest these allegations in court and are confident that we will prevail."
Article continues below advertisement
"For far too long my abuser has been left unchecked, enabled by money, fame and an industry that turned a blind eye. Despite the numerous brave women who have spoken out against Marilyn Manson, countless survivors remain silenced, and some of their voices will never be heard," Bianco wrote in a statement at the time.
Article continues below advertisement
She also claimed that while they were dating he flew her from London to Los Angeles for an unreleased music video, violating trafficking laws. Bianco claimed the video was staged so Manson could see her and then physically abuse her later, per Billboard.
Article continues below advertisement
Bianco and Manson reportedly first met in 2005, and two years later the musician allegedly started making sexual advances that were disguised as "jokes." In 2009, they got together he asked her to star in his "I Want to Kill You Like They Do in the Movies" music video, according to USA Today. In 2011, Bianco said Manson convinced her to move in with him.
The actress alleged that Manson cut her "with a Nazi knife" and then posted images of her injuries online without her consent. She also claimed he would have violent tantrums and use "drugs, force, and threats of force to coerce sexual acts" from her.