NEWS
Marilyn Manson Hires Round-The-Clock Security, He's 'Worried About His Safety' After Sexual Abuse Allegations: Report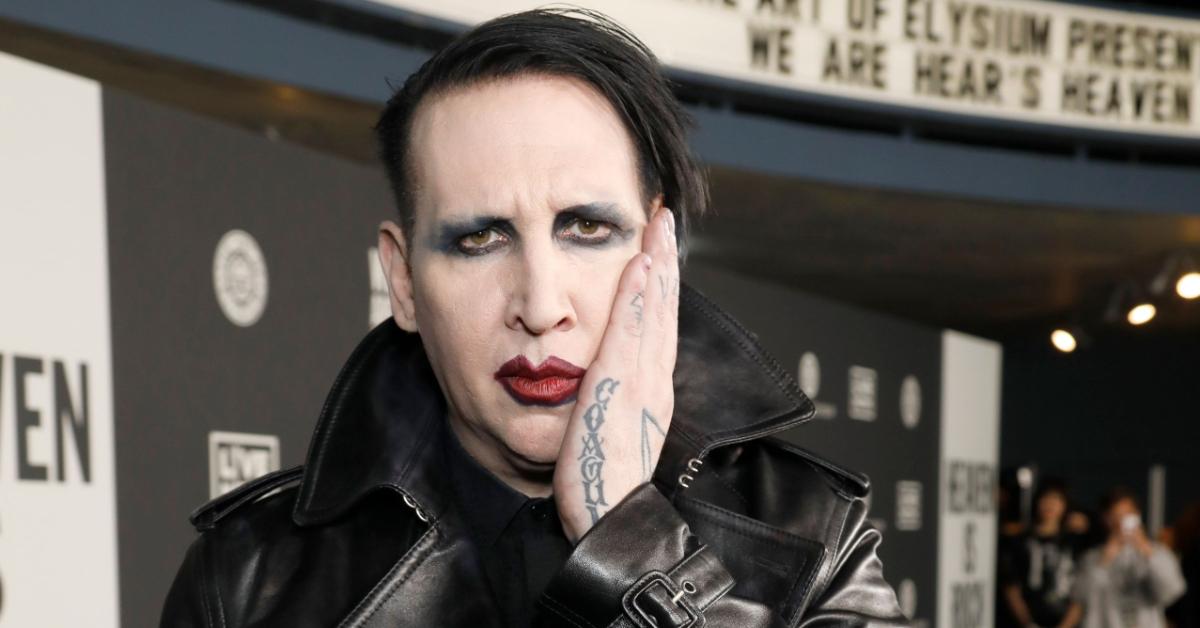 Rocker Marilyn Manson reportedly hired round-the-clock security at his Los Angeles home after multiple women accused him of sexual and domestic abuse.
"Manson is worried about his safety and is not taking any risks," a source dished. "He's concerned about who might turn up at the house and has hired 24-hour security to watch out for him."
Article continues below advertisement
The insider added that he's "paranoid at the best of times, but the allegations have really rocked him and he was adamant he needed protection." Manson "has always been a hermit who often sleeps in the day and parties or paints at night into the early hours, so it's unlikely he'll be seen in public for a while."
Article continues below advertisement
The disgraced singer hasn't been seen since former fiancée Evan Rachel Wood claimed he "horrifically abused" her for years, two weeks ago. Since her shocking claims, several other women have come forward.
The "Sweet Dreams" rocker has reportedly been dumped by his longtime manager, Tony Ciulla — the two worked together for 25 years — along with his label, Loma Vista Recordings, following the recent troubling accusations.
While keeping a low profile, Manson, 52, has reportedly been seeing a close inner circle, which includes wife Lindsay Usich, his personal assistant and his legal team. "Manson still has close friends and team members who have been with him for years and are worried about him, but a lot of people have turned their backs," the insider disclosed. "He is unsure of what's to come regarding his career and is keeping an incredibly low profile." 
Article continues below advertisement
His desire to hide from the world even caused some concern amongst his friends. As OK! previously reported, one of his friends called the police for a wellness check on Manson after he was unable get in touch with the "Antichrist Superstar" singer for several hours.
News of Manson's new security came after Wood, 33, claimed she was "brainwashed and manipulated into submission" by Manson in a statement posted to Instagram on Monday, February 1. 
She alleged that he "started grooming me when I was a teenager" and said she decided to come forward to "expose this dangerous man and call out the many industries that have enabled him, before he ruins any more lives. I stand with the many victims who will no longer be silent."
Article continues below advertisement
Esme Bianco — known for playing Ros in Game of Thrones — also reported that she was "psychologically, physically and sexually abused" during her three-year relationship with Manson.
The "The Beautiful People" crooner has since shared his own statement to Instagram, the same day Wood made claims against him. "My intimate relationships have always been consensual with like-minded partners," he wrote. "Regardless of how — and why — others are now choosing to misrepresent the past, that is the truth."
The Sun was the first to report that Manson hired round-the-clock security amid the sexual and domestic abuse allegations against him.