NEWS
'I Was Heartbroken': Ellen Barkin Claims One Of Her 'Acting Heroes' 'Tried To Molest' Her Early On In Her Career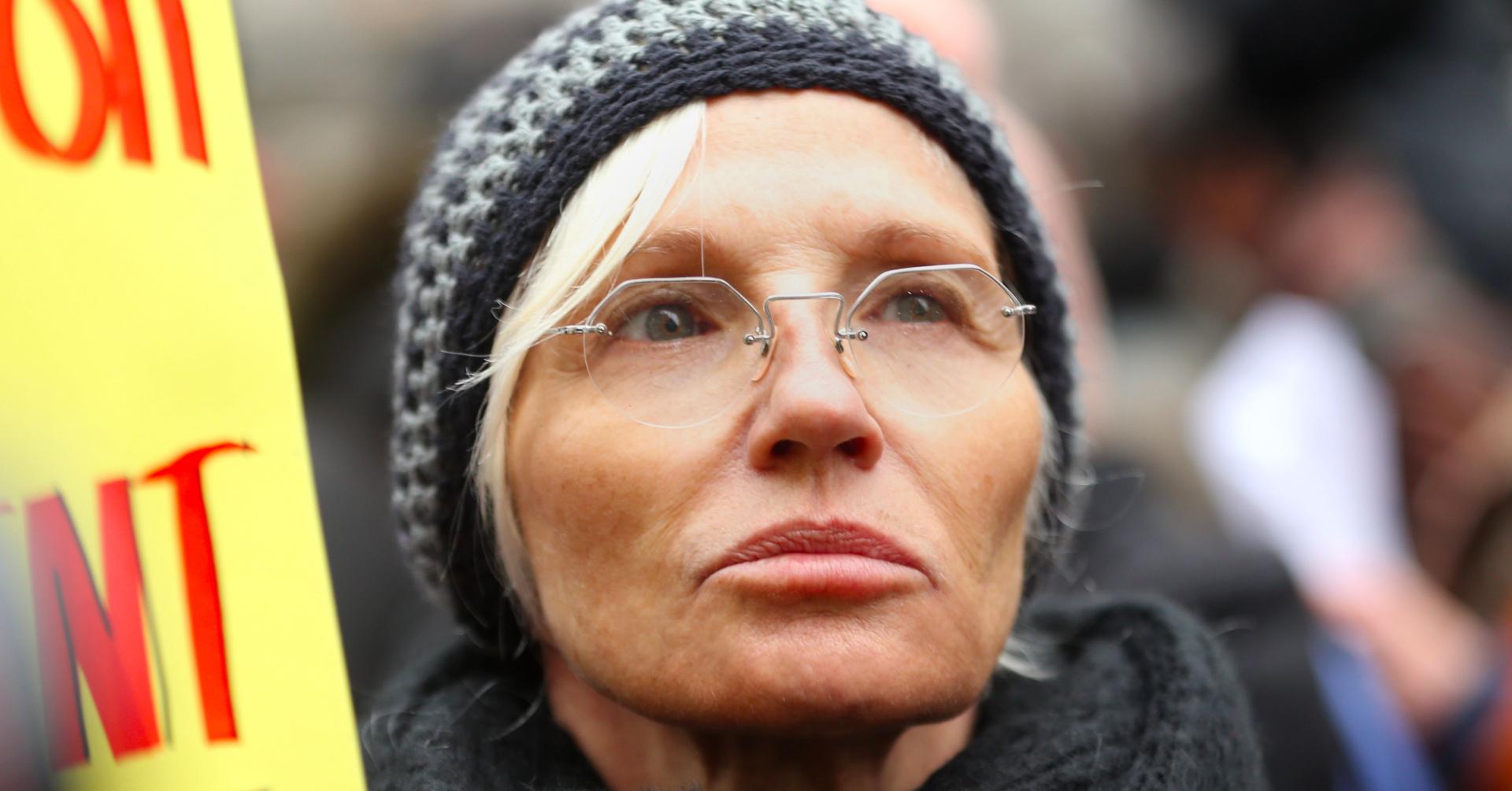 Actress Ellen Barkin has come forward and claimed she was sexually harassed by a famous actor when she was just starting out in Hollywood.
Article continues below advertisement
Article continues below advertisement
"My point being I believed this towering actor would be as great as his art. I walked home crying," Barkin — who did not reveal the identity of her abuser — added.
Article continues below advertisement
"Marilyn Manson's abuse was no secret to the entertainment industry as they continued to raise him up … Until one woman said his name out loud. That's strength. Thank you #EvanRachelWood Let's clean this s**t up. No more #BadMenRising," Barkin tweeted.
"Evan Rachel Wood made him accountable and the industry listened. That's powerful."
Article continues below advertisement
"It hurts my heart to think a special lady like you has been disrespected in such a despicable way. If I had a time machine I'd set things right so it never happened. I love and respect you a million times over, Ellen xx," one fan told the Ocean's Thirteen star.
Article continues below advertisement
"Horrendous that they get away with it. They are either celebrated as rogues or their misdeeds are covered up. It's so sad and disillusioning that someone would have betrayed your trust," another added.
Article continues below advertisement
After Wood and four other women came forward, Manson was dropped from his record label and talent agency Loma Vista Recordings on Monday, February 1.
Article continues below advertisement
"Obviously, my art and my life have long been magnets for controversy, but these recent claims about me are horrible distortions of reality. My intimate relationships have always been entirely consensual with like-minded partners. Regardless of how — and why — others are now choosing to misrepresent the past, that is the truth," Manson wrote on Instagram in response to the allegations against him.
Wood has previously opened up about abuse but did not name Manson until now.
"The name of my abuser is Brian Warner, also known to the world as Marilyn Manson," Wood wrote on social media earlier this week.
"He started grooming me when I was a teenager and horrifically abused me for years. I was brainwashed and manipulated into submission. I am done living in fear of retaliation, slander, or blackmail. I am here to expose this dangerous man and call out the many industries that have enabled him, before he ruins any more lives. I stand with the many victims who will no longer be silent."