NEWS
Strip Tease! Martha Stewart Goes Topless In Latest Green Mountain Coffee Campaign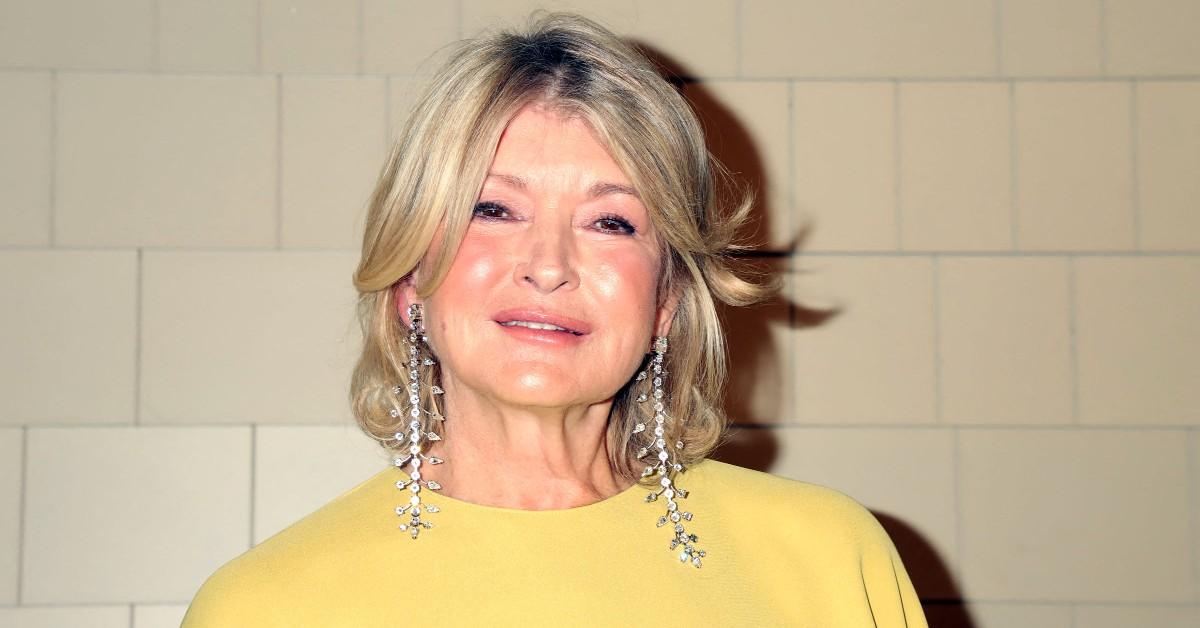 All products featured on OK! Magazine are independently selected by our editors. However, when you buy something through our retail links, OK! Magazine may earn an affiliate commission.
Article continues below advertisement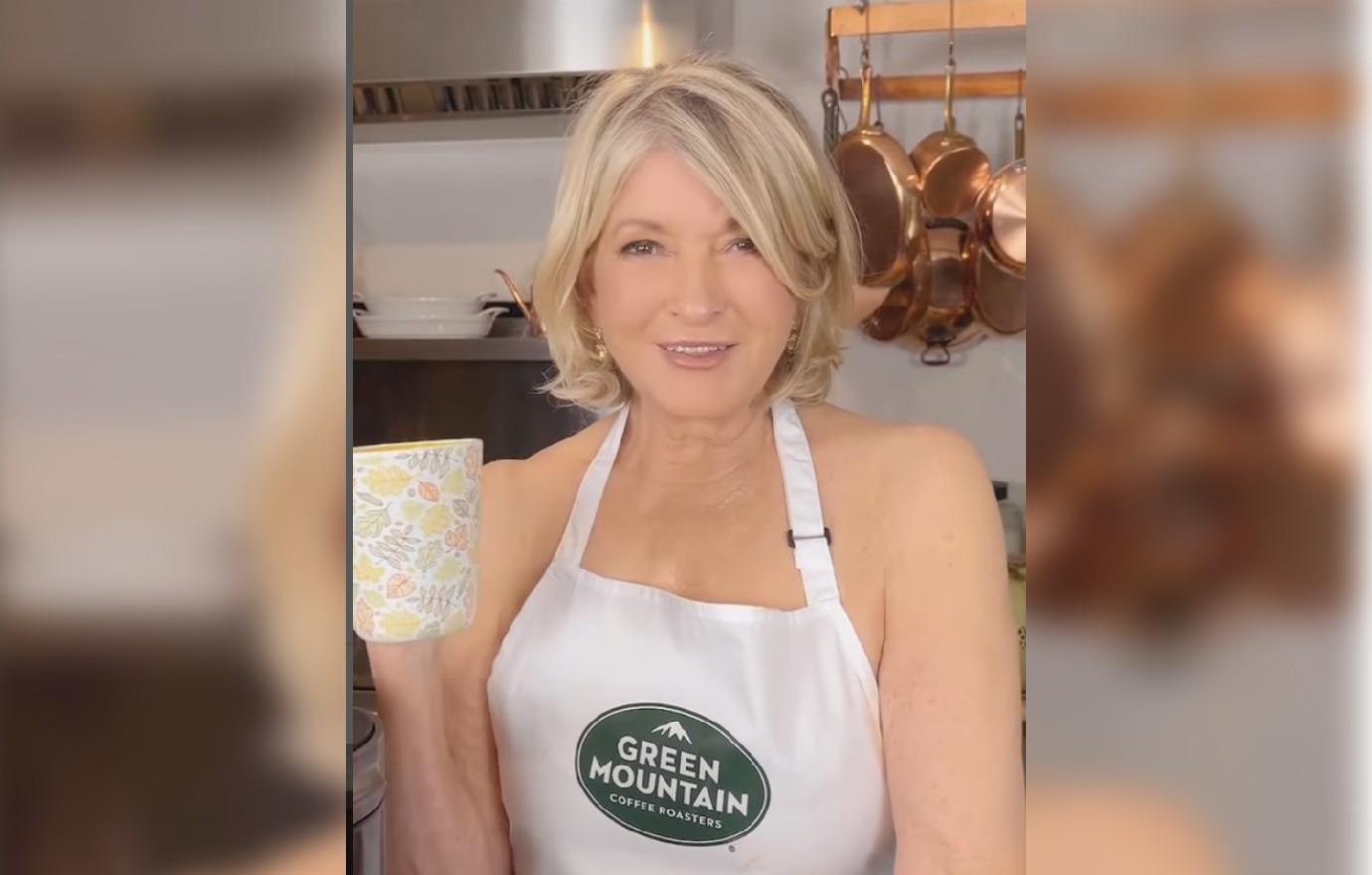 "My Green Mountain Coffee Roasters Pumpkin Spice Coffee is made with natural flavors — that means they've stripped away the artificial and left nothing but goodness … what can I say, we have a lot in common," the renowned chef cheekily added.
The campaign kicked off Green Mountain's line of fall flavors, launching soon after brands like Starbucks and Dunkin' released their sought-after seasonal favorites.
Celebrities and everyday fans of the kitchen queen raved in the clip's comment section. "Day made 🔥," Grey's Anatomy star Ellen Pompeo simply put, while top model Karli Kloss dropped a few loving heart-eye emojis for the chef's stripped down content.
Article continues below advertisement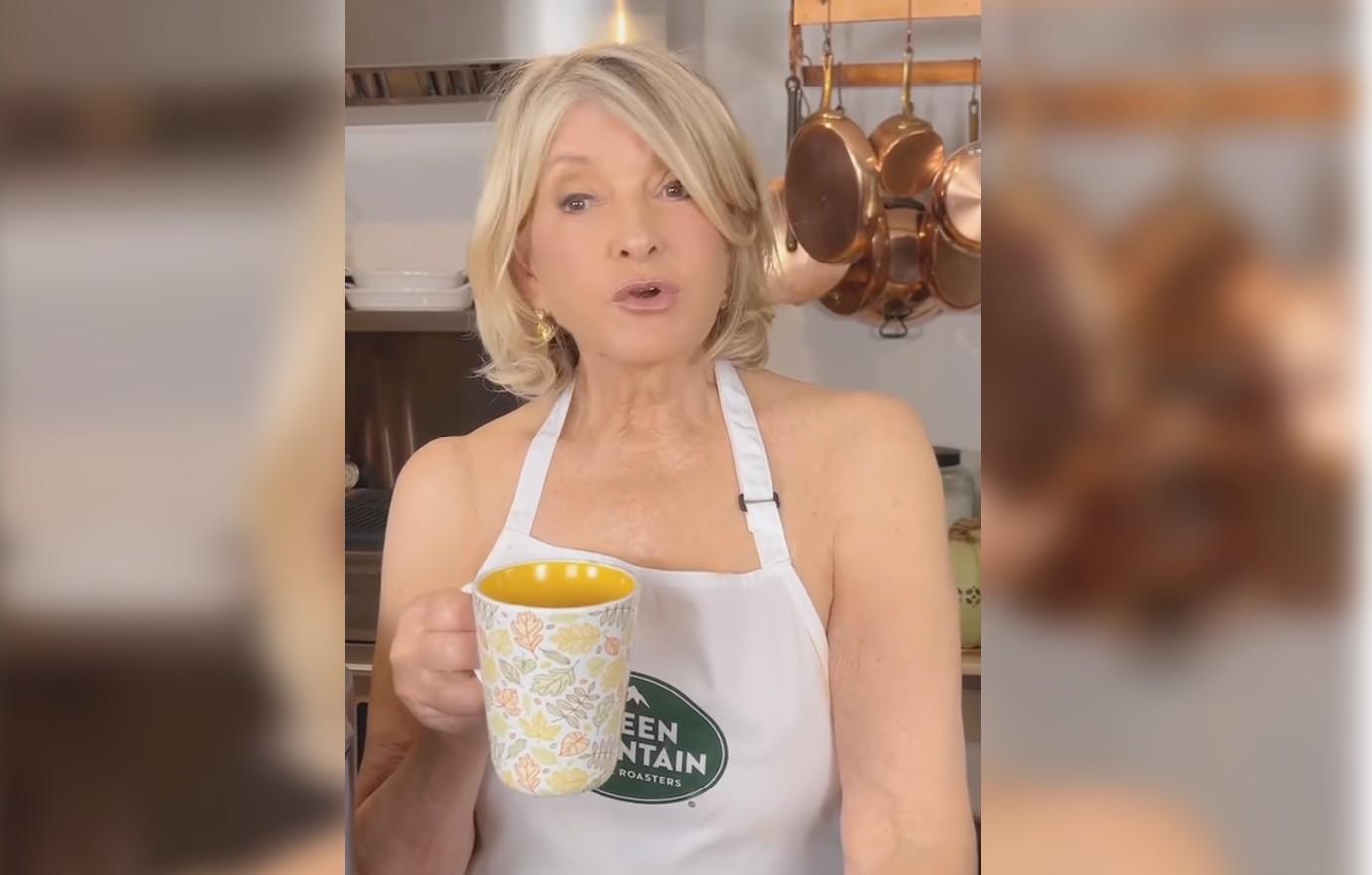 Article continues below advertisement
"I walk around in a bathing suit, so if I can walk around in a bathing suit or a strapless dress and feel good, I can walk around in an apron," the lifestyle star pointed out when asked her feelings on wearing nothing but an apron.
The businesswoman went on to confess how much she enjoyed the public thinking of her as "the original influencer," having stepped into fame and fortune years before social media pushed people into the spotlight.
"I like being thought of as that," Stewart stated. "I think it's a really important thing to be proud of."
Yahoo! chatted with Stewart regarding her thoughts on the topless campaign coverage.