ENTERTAINMENT
Matthew McConaughey Dodges 'Anti-Gun' Question From Joy Behar After Rubbing 'The View' Star's Feet Live On-Air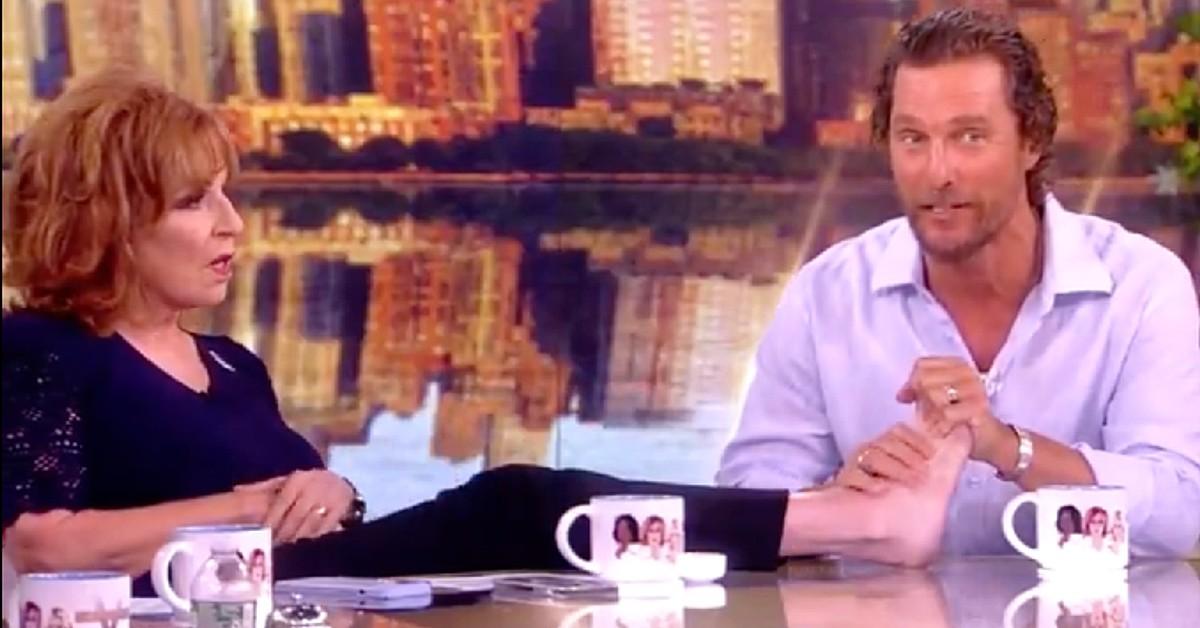 Foot rubs and question dubs? Yes, that's exactly what Matthew McConaughey's appearance on The View consisted of on Tuesday, September 12.
During an iconic history-repeating exchange, the Interstellar star massaged panelist Joy Behar's bare feet — something McConaughey did roughly 17 years ago when he was a guest on The View in 2006.
Article continues below advertisement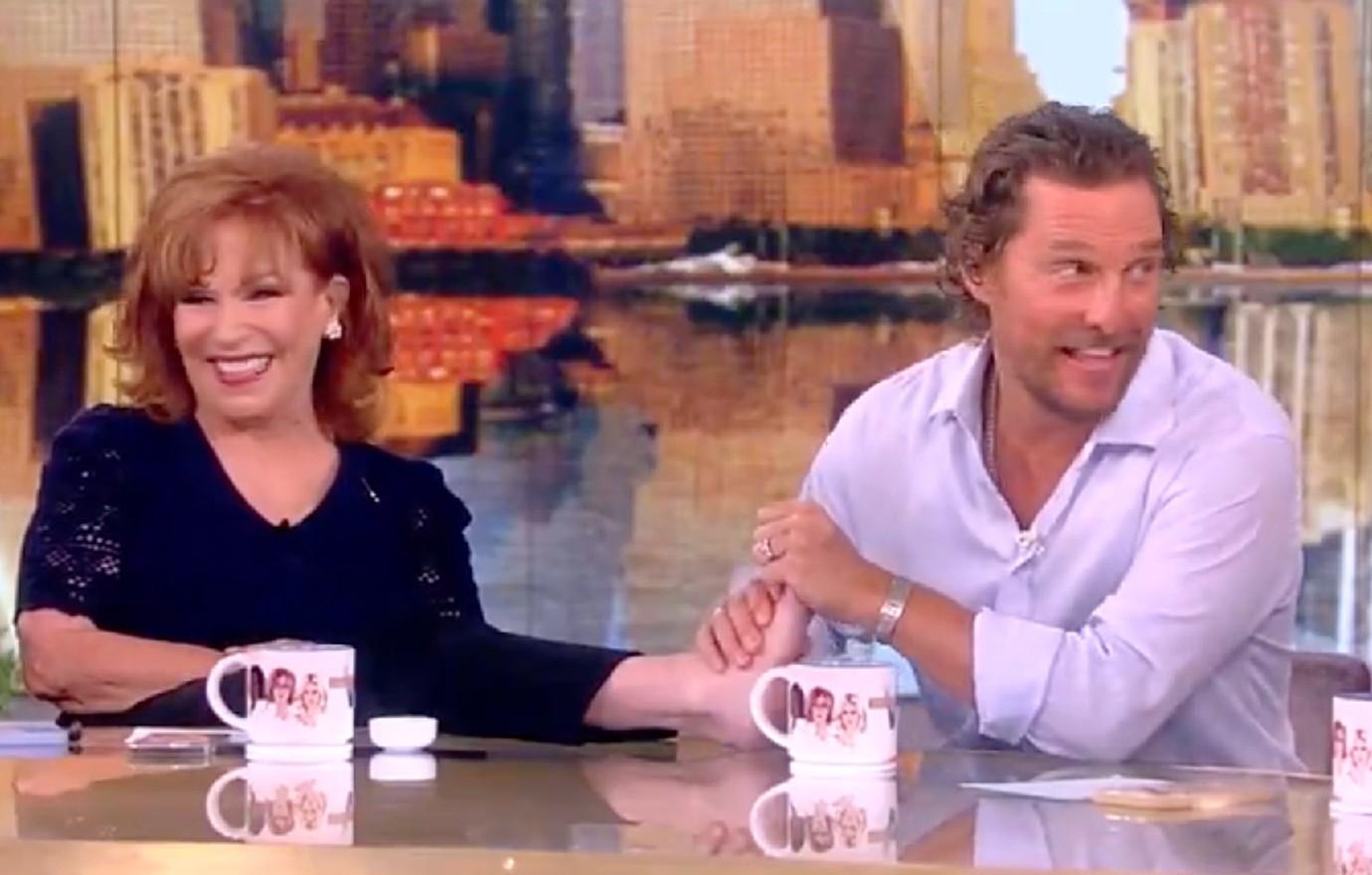 Feeling nostalgic after a flashback played of the unforgettable moment, Behar described the massage as the "highlight" of her life before placing her foot on the table in front of the How to Lose a Guy in 10 Days actor.
"It so happens I got a pedicure this week," Behar joked, as McConaughey began rubbing away much to Whoopi Goldberg's dismay.
Article continues below advertisement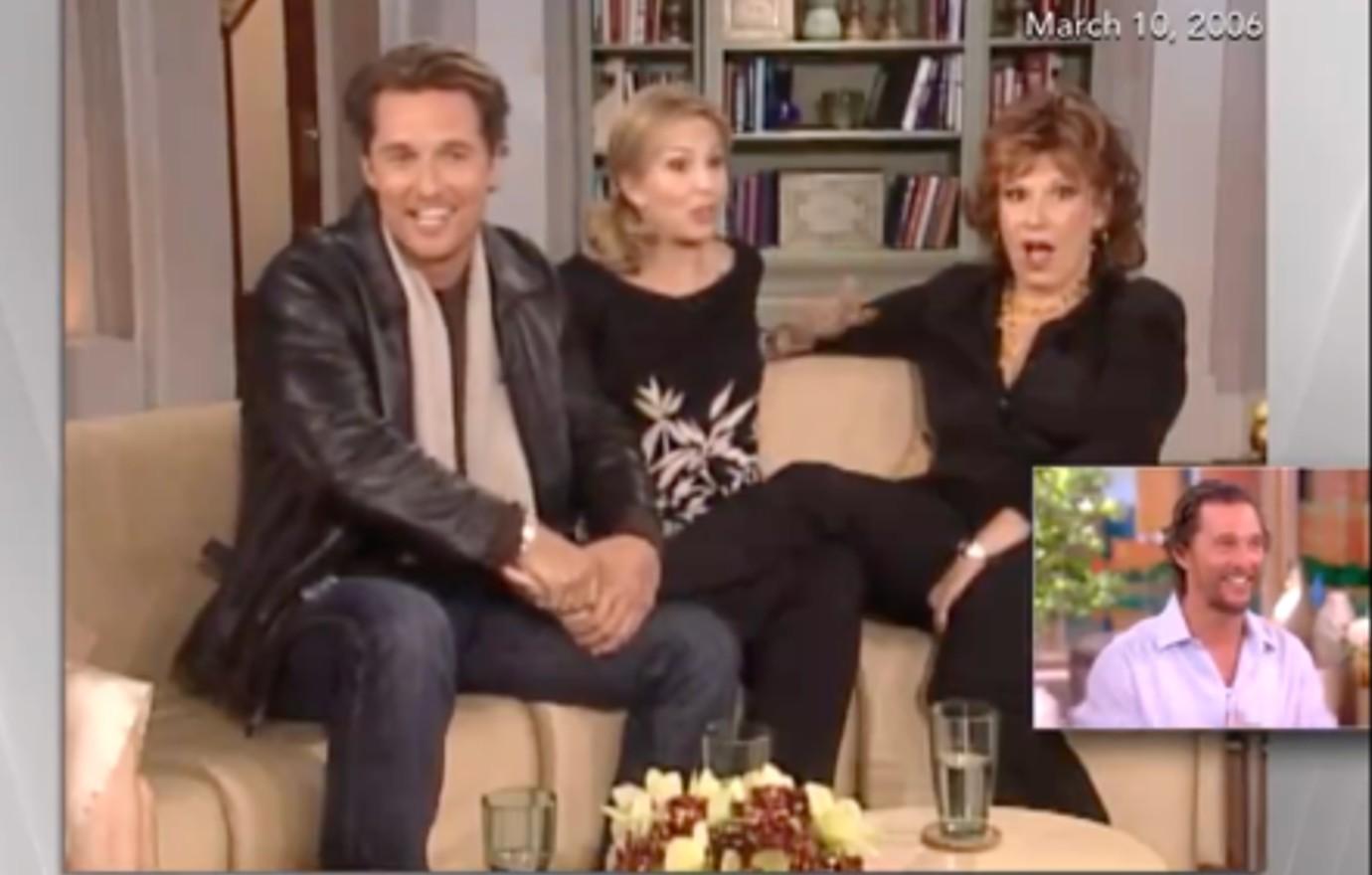 "I'm just going to let all of that go by," Goldberg snarled, seemingly disgusted by what she was witnessing.
Things went from sweet to sour rather quickly, however, as you could cut the tension with a knife after Behar asked McConaughey a question about him "being anti-gun."
MORE ON:
Matthew McConaughey
Article continues below advertisement
Never miss a story — sign up for the OK! newsletter to stay up-to-date on the best of what OK! has to offer. It's gossip too good to wait for!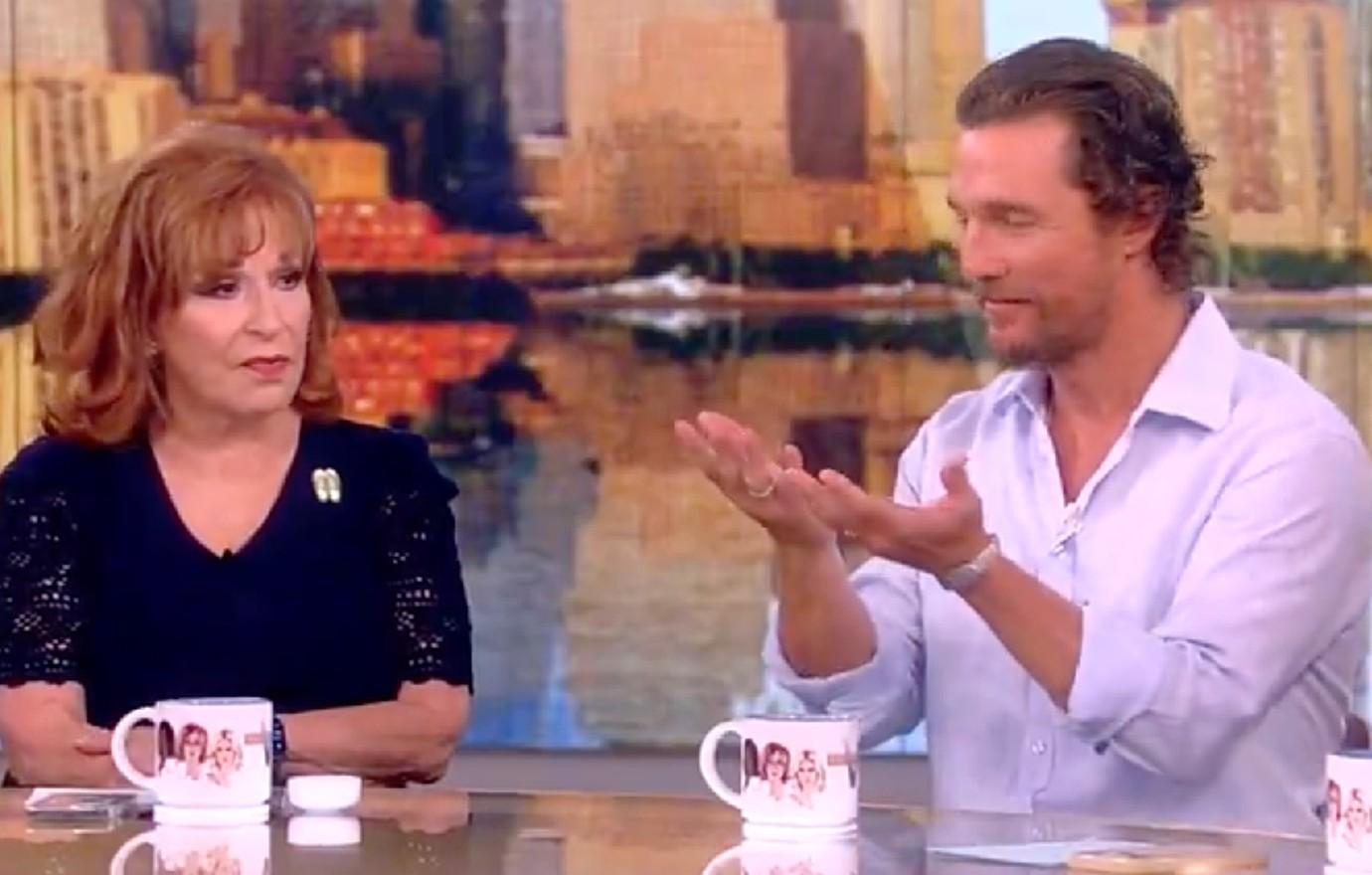 Article continues below advertisement
"Do you think you can get elected in Texas, being anti-gun?" the 80-year-old co-host asked McConaughey of his potential run for office in the Lone Star State, referencing his recent displays of activism after his home town of Uvalde suffered a brutal mass shooting at an elementary school in May 2022.
Before responding, McConaughey took a moment to breathe, as he repeated the question to himself and raised his finger in Behar's face.
"One thing about me and politics is, to give you a direct statement right there is me playing a game I'm not interested in playing," the 53-year-old sternly stated, while Behar told him he didn't need to answer if he didn't want to and the show cut to commercial break.
When the episode resumed, Sunny Hostin addressed the elephant in the room before the panelists and McConaughey moved on from the matter.
"I did want to say that I've done a lot of research in terms of your advocacy, and I don't know that you're anti-gun, I think you're pro-gun responsibility and legislation," Hostin detailed, signaling the conclusion of gun-related conversation.