NEWS
'Fake News': Megan Thee Stallion Slams Reports That Tory Lanez Charges Were Dropped, Says Her Story Is 'Not Changing'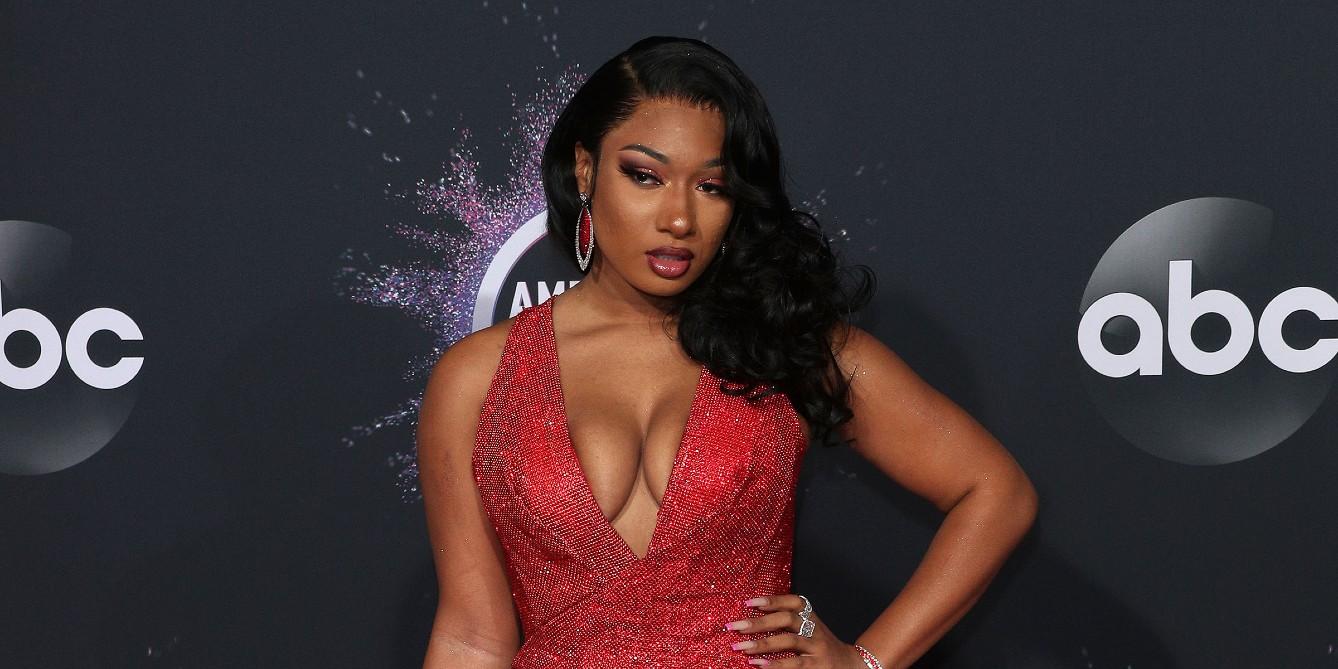 Megan Thee Stallion furiously turned to Twitter on Thursday, January 21, to slam viral rumors that charges had been dropped against Tory Lanez, whom she claimed had shot her last July following an altercation shortly after leaving Kylie Jenner's house party in Holmby Hills.
In a series of six tweets, the rapper put to rest any idea that she'd let this incident, in which Lanez was charged with two felony counts in October, go. "Y'all can't tell when s**t fake news? Y'all still don't see an ABUSER picking with me?" she queried.
Article continues below advertisement
"The first court date got pushed back bc of the inauguration but I can't wait until the MF FACTS come out ! Bitch you shot me AND MY STORY NOT CHANGING AND BITCH YOU GOING TO JAIL," she continued.
MEGAN THEE STALLION'S FANS ARE LOSING IT OVER HER LATEST SKIMPY BIKINI SNAPS
She also said she was "annoyed" by fans for being gullible and believing whatever they read on the internet, also suggesting that Lanez's camp deliberately is messing with her. "Imagine how I feel waking every day seeing people LIE and turn my trauma into a joke?" she queried. "That whole team figures out ways to create doubt with my story every week and the media eats it up."
Article continues below advertisement
The rumor that the charges had been dropped apparently stemmed from incorrect reporting by an unnamed blogger who misconstrued the implications of the delayed court date. A rep for Lanez confirmed to multiple outlets that the court date Megan referenced in her tweet was indeed pushed due to the presidential inauguration on Wednesday.
Regardless, Lanez has maintained his innocence regarding the felonies levied against him. Megan described the incident to fans on Instagram, saying that she "suffered gunshot wounds on July 12 as a result of a crime that was committed against me and done with the intention to physically harm me," as well as posted pictures of the stitches in her foot where he allegedly had shot her.
MORE ON:
Megan Thee Stallion
Article continues below advertisement
On the track titled "Money Over Fallouts," Lanez sings, "How the f**k you get shot in your foot, don't hit no bones or tendons? / How the f**k your team is trying to pay me in some whole millions / I just lost like $10 million because this cold business / But I got like 10 million followers that's gon' roll with me / Fans that support me because they know my heart."
He also said in an Instagram Live video that he still was friends with her: "I don't ever wanna come off like I'm here to bash this girl or I'm here to talk down about this girl or ever be at a place where, like, I'm disrespecting her, because to me, as a person, she's still my friend."
If he is convicted of the charges, he faces up to 23 years in prison.