ROYALS
'Absolutely Repulsed': Meghan Markle 'Doesn't Want Anything To Do With' Estranged Father Thomas As He Plans Bombshell Doc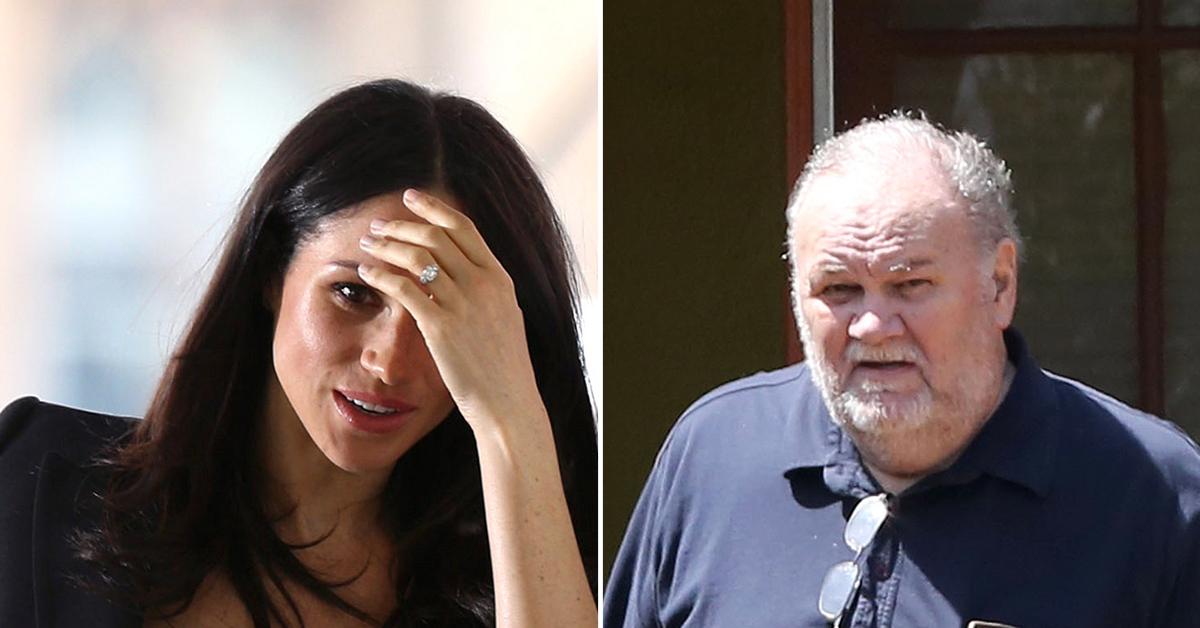 There appears to be no escape for Meghan Markle, who can't seem to rid herself of her estranged father, Thomas Markle.
While the Duchess' half-sister, Samantha, released her tell-all book, The Diary Of Princess Pushy's Sister Part 1 — which is about the "hidden truths" of her family — OK! reported that Thomas is also gearing up for his own documentary, and the Suits alum is far from pleased.
Article continues below advertisement
"Meghan is absolutely repulsed by her father," an insider dished. "She was praying that he'd stay out of her business, but he won't leave her alone." Now, the 39-year-old will "never let him meet" her and Prince Harry's young son, Archie, the source added. "She doesn't want anything to do with him."
Thomas is planning on making this documentary to "figure out what went wrong" in his relationship with Meghan.
Article continues below advertisement
The father-daughter duo haven't seen each other since before Meghan got married to Harry in 2018. After Thomas was caught staging paparazzi photos ahead of the couple's nuptials, the mother-of-one shared that her father wouldn't be in attendance at her royal wedding.
However, Thomas released his own statement to TMZ at the time, explaining he couldn't attend his daughters wedding because he had to have heart surgery.
"As much as she was hurt and humiliated, she wanted him to be there and was willing to move on," a close friend of Meghan previously told royal reporters Omid Scobie and Carolyn Durand at the time. "Plus, she was worried about him; she honestly wasn't sure if he was actually OK. His behavior was bizarre."
Since then, Thomas hasn't shied away from sharing his feelings about the royal turned Hollywood couple. After Megxit, Thomas said: "I'm very upset with Meghan and Harry right now.
Article continues below advertisement
"I don't think they have a right to use the word 'royal.' I don't think they have a right to speak to the queen the way they're talking to her," he added. "I think it's an insult to the queen and to the British people."
Thomas is also willing to testify against his daughter in court. Meghan is suing the Mail on Sunday after they published excerpts from a private letter she wrote to her estranged father after the wedding.
The recent news of Meghan's reaction to Thomas' documentary was first reported in the February 1 print issue of Us Weekly.