ROYALS
Meghan Markle Was 'Obsessed' With Trying To Rectify Rumors About Her & Kate Middleton's Fight, Claims Author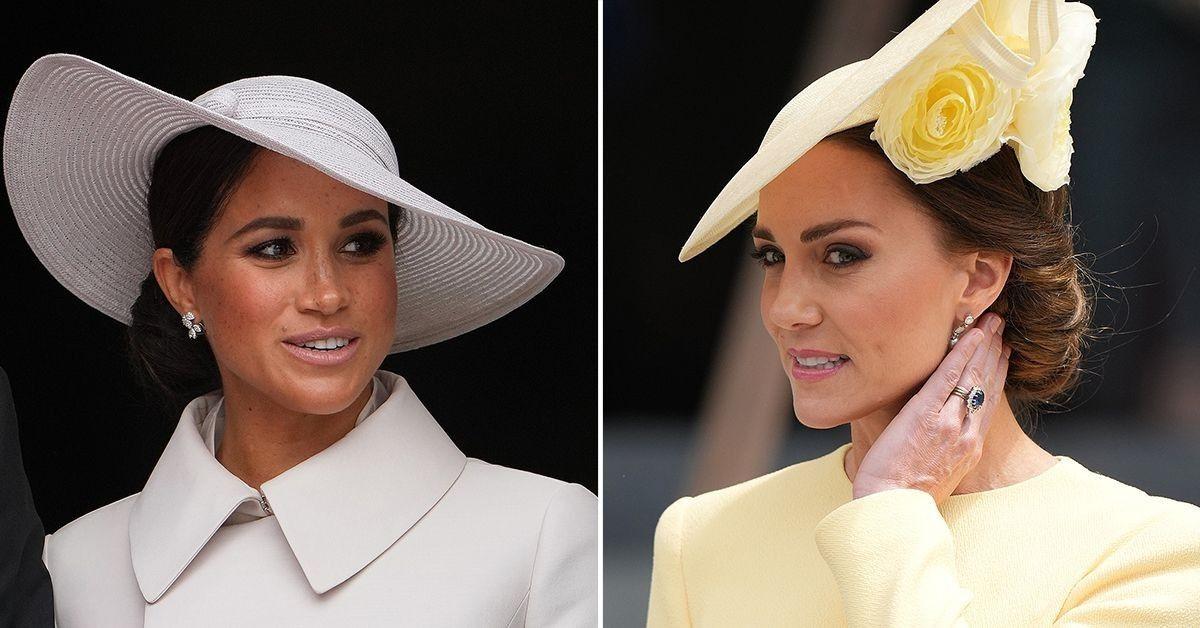 Though it's well documented that Meghan Markle and sister-in-law Kate Middleton don't see eye-to-eye, Valentine Low's new book Courtiers: The Hidden Power Behind the Crown is revealing more insight into how constant reports over the women's feud took a toll on the Duchess of Sussex.
Article continues below advertisement
In 2018, multiple British outlets published a story that claimed the mom-of-two caused Kate to cry due to a heated argument over dresses the flower girls would wear at Meghan and Harry's nuptials in May. However, in the actress' 2021 interview with Oprah Winfrey, she insisted it was the other way around, and it was the newly appointed Princess of Wales who caused her to burst into tears.
According to Low, the incident weighed heavily on the mother-of-two.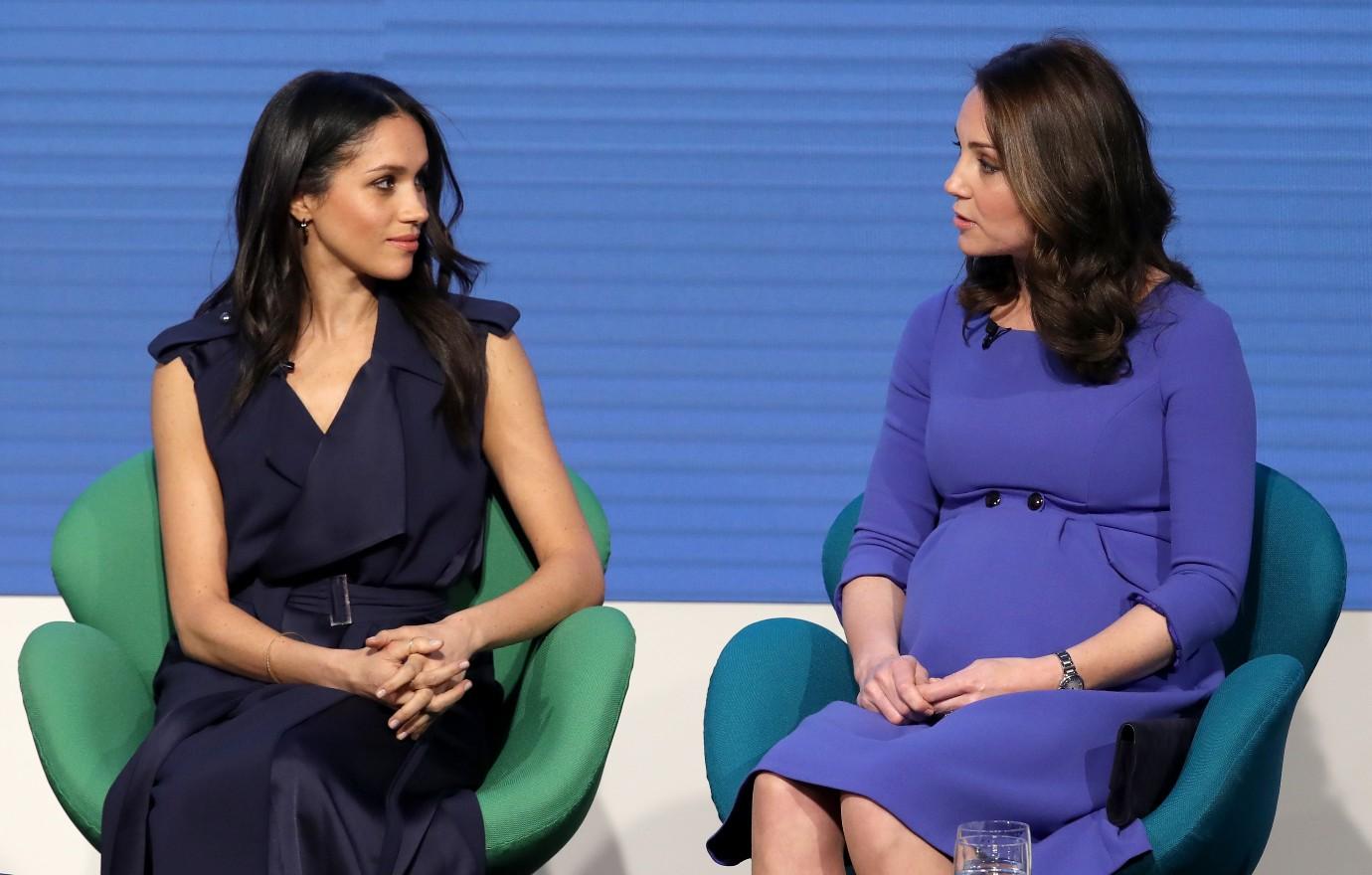 Article continues below advertisement
"The truth is that after the dress fitting, Meghan had become obsessed with trying to persuade the palace press office to put something out denying the story," the author stated. "[The palace] were equally adamant that it would be a serious mistake to start briefing about personal stories relating to differences between members of the Royal Family."
The royal aficionado explained that the palace normally choses to ignore tabloid stories because if they responded, it would "fan the flames of the story."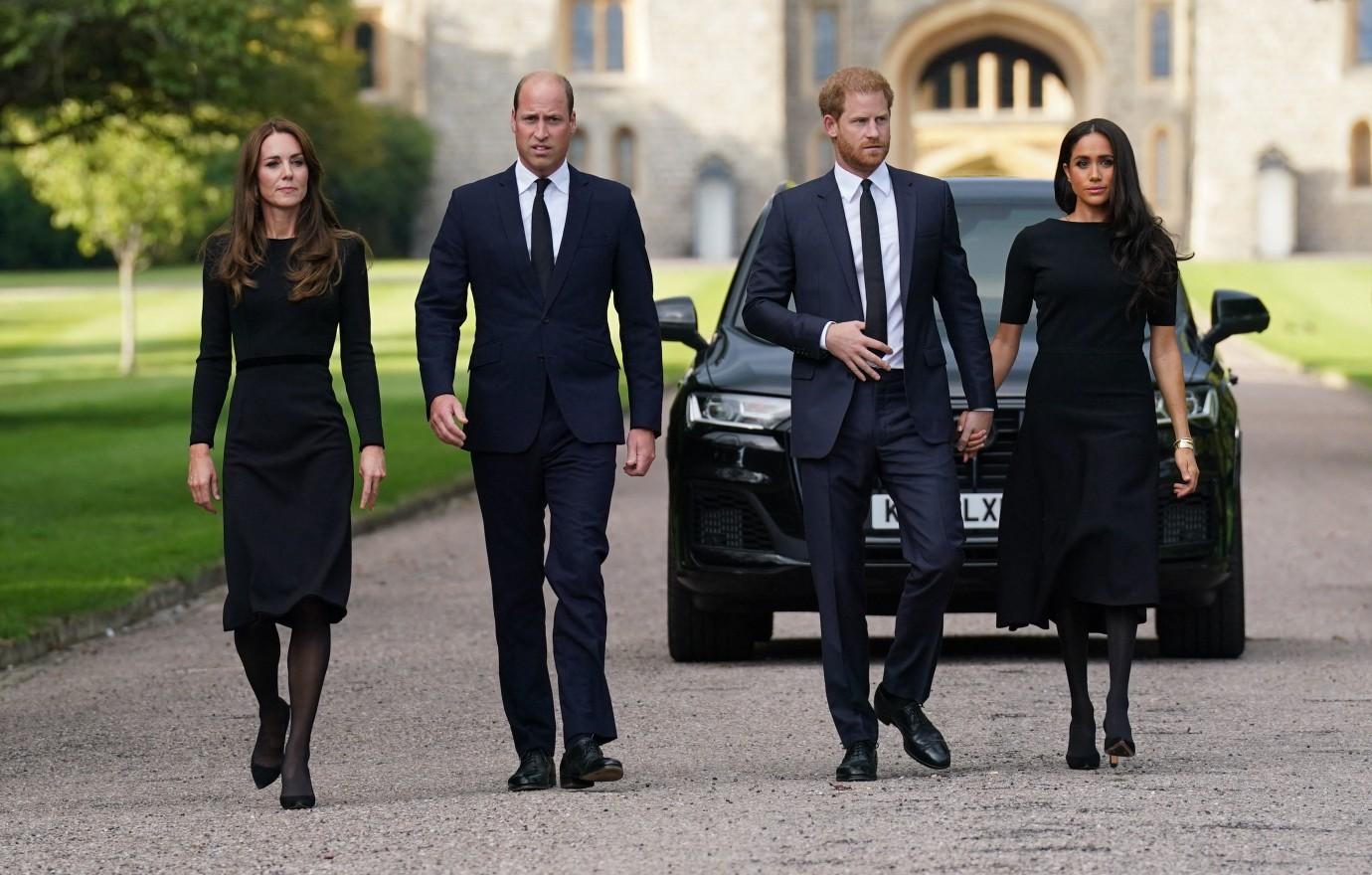 Article continues below advertisement
Article continues below advertisement
Excerpts of Low's book were obtained by Page Six.