Does Meghan Markle Tip Off The Paparazzi? Photographer Spills Insider Details On Interactions With The Duchess
Since Meghan Markle has married into the royal family, the question has been posed about whether or not she tips off the paparazzi for her own personal benefit.
Article continues below advertisement
Photographer Jesal Parshotam, who has taken photos of the Duchess of Sussex, other members of the royal family and the likes of the Kardashians, opened up about his experiences with Meghan on the "Hollywood Raw Podcast."
"I'm going to have to say no comment," Parshotam said of whether Meghan tips off photographers. "You boys interpret that as you wish, but I can't say it's a categorical no and I can't say it's a categorical yes."
Article continues below advertisement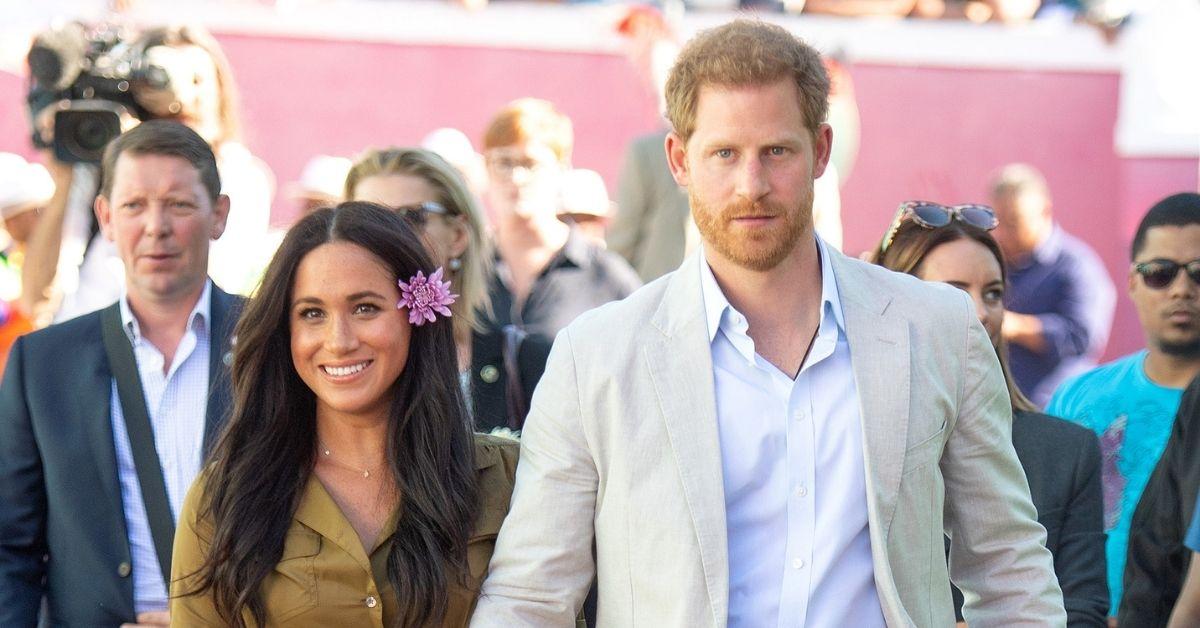 Article continues below advertisement
The photographer took one of the first pictures of Meghan and Prince Harry when they began dating, which landed his shot on the front page of a national newspaper. "To break such a massive story for me was iconic," he said.
"I photographed Harry across the years, I photographed him with Chelsy Davy, three girlfriends ago," Parshotam recalled. "I got the first pictures of him and Cressida Bonas as well, the girlfriend before Meghan, but the first picture of Meghan and Harry for me was an iconic picture. I knew that was the woman he was going to marry."
Article continues below advertisement
The early photo of Meghan and Harry is now framed in his living room window. "I have to remind myself that when I go to work in the morning, this is the kind of work I want to do," he said.
Article continues below advertisement
Once Meghan and Harry were officially an item, Parshotam flew to Toronto. "The best set I took of Meghan was her going to a forest, and at the forest, she honestly facilitated, she posed up for us," he recalled.
Parshotam continued, "She smiled at us, me and the other guys I was working with and we got such a beautiful set of pictures. She talked to us, and at one point, she was telling me, 'Oh where are you from?' I said London. She said you need to stop wearing that trench coat because we're in Toronto, you need to wear a puffer jacket.
Article continues below advertisement
"Honestly, it's surreal — it was very different than what I expected. I photographed her there and again, you need to be in these places for the chance to get the two shot. After doing all that work, I photographed Meghan in India, she went for some charity work. I flew [to] Mumbai, and I managed to get her literally arriving at the airport," he added.
Article continues below advertisement
"When Meghan talked about the press and Harry talks about the press, in my personal experience, it wasn't like that. Every time I have photographed Meghan, she has laughed, she has said hello, she has smiled. That day in Toronto, she talked about me wearing a better jacket — is that someone who doesn't like the press? The funny thing about that is Meghan has also posed with paparazzi. I have seen images of her standing next to paparazzi," he explained.
Article continues below advertisement
Before she was dating Harry, "Meghan also used to organize set-ups," according to Parshotam. "She would ask an agency, 'I am turning up to a restaurant, event, can you photograph me coming in?'"
Meanwhile, during her sit-down chat with Oprah Winfrey, Meghan said that the negative press "just because I was breathing" was one of the reasons they stepped back from royal life.