ROYALS
Jada Pinkett Smith, Serena Williams, More Celebs React To Meghan Markle & Prince Harry's Tell-All Interview With Oprah Winfrey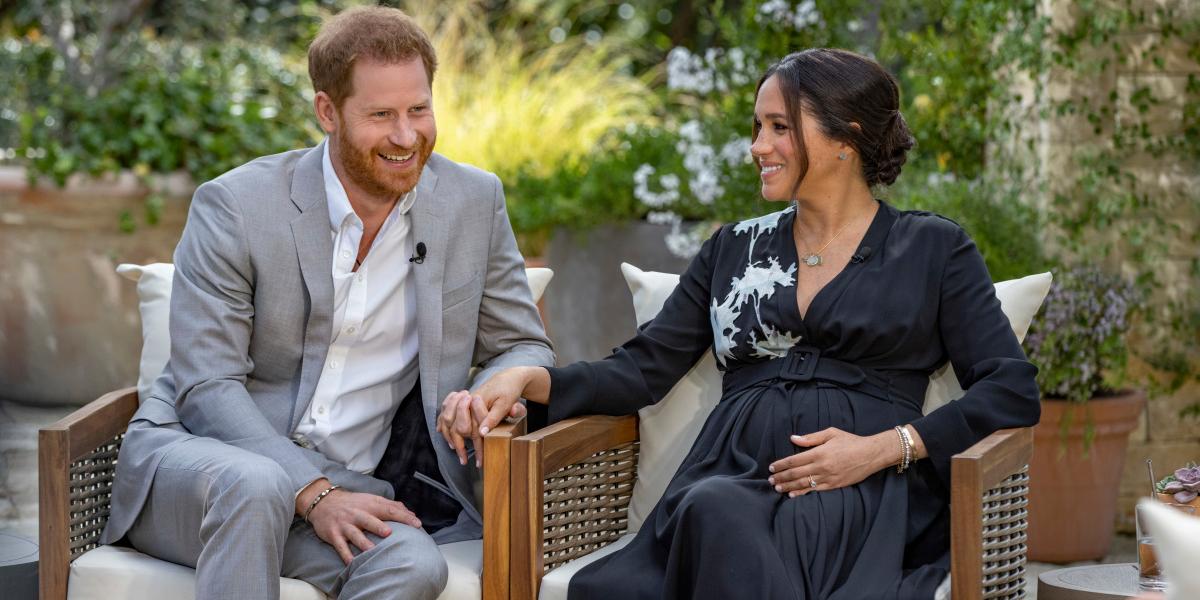 Following Meghan Markle and Prince Harry's explosive interview with Oprah Winfrey, their A-list pals and other celebs have come forward to lend their support to the Duke and Duchess of Sussex.
The sit-down with Oprah was the first time the royal couple has been interviewed since they first stepped down as working royals in January 2020.
Article continues below advertisement
The former actress also dropped a major bomb when she revealed to Oprah that she felt suicidal and could not get help. She even felt conflicted about confiding in her husband. "I was really ashamed to say it at the time and a shame to have to admit it to Harry, especially because I know how much loss he suffered," Meghan shared. "But I knew that if I didn't say it that I would do it. And I just didn't, I just didn't want to be alive anymore."
Meghan also insisted she was not the one who "calculated" Megxit. Instead, she said, she "left everything" to be with Harry with the intention of being working royals "forever."
The 39-year-old also claimed that the royal family did not want their son, Archie, to be a prince and without the title "he wasn't going to receive security."
For his part, Harry talked about where he stands with his father, Prince Charles. "There is a lot to work through there," Harry said of his current relationship. "I feel really let down. He's been through something similar. He knows what pain feels like. And Archie is his grandson. I will always love him, but there is a lot of hurt that has happened."
Serena Williams
Serena Williams stood up for her "selfless" friend, as she also knows firsthand "the sexism and racism institutions and the media use to vilify women and people of color to minimize us, break us down and demonize us."
Article continues below advertisement
Jada Pinkett Smith
Article continues below advertisement
Matt James
Article continues below advertisement
Jameela Jamil
Jameela Jamil poked fun at the predicted press reaction to Meghan and Harry's interview.
Article continues below advertisement
Amanda Gorman
Poet Amanda Gorman believes that Meghan was the British monarchy's "greatest opportunity for change, regeneration, and reconciliation in a new era."
Article continues below advertisement
Gabrielle Union
"We see you, we support you, we got your back," Gabrielle Union told Meghan.
Article continues below advertisement
Bette Midler
Bette Midler lashed out at Richard Grenell for dubbing Meghan "the classic American woke progressive."
Article continues below advertisement
Bethenny Frankel
Bethenny Frankel apologized for any role she may have played to "hurt or offend" as "emotional distress & racism must feel suffocating & powerless."
Article continues below advertisement
Leslie Jordan
"She needs to speak her truth, that's wonderful," Leslie Jordan said on Instagram. "We got her back."