ROYALS
Meghan Markle & Prince Harry Need 'to Find Their Own Identity' After 'Trashing the Royal Family,' Lizzie Cundy States: 'We're Sick of It'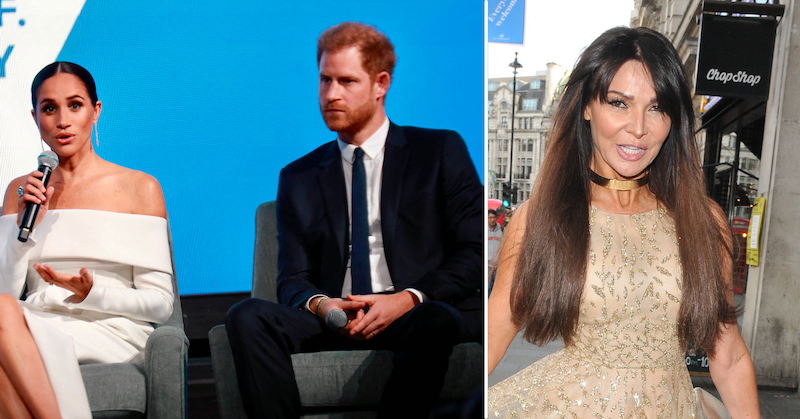 Article continues below advertisement
"They've got to find their own identity," Cundy said in an interview. "They can't keep talking about the royal family, trashing the royal family. … They've got to find something else to talk about … and do amazing charity work. But, please, leave the royal family alone. We are sick to death of it. I don't think they could say anymore."
Cundy also pointed out how disappointed she is that the pair, who now live in California, aren't both flying to the U.K. for King Charles' coronation.
"But then I say that, and there'll be another book coming out, or another interview. And we'll have the next chapter be, 'I was left out of the coronation.' Or, 'Why I didn't go to the coronation.' And Harry, this is your flesh and blood. … I just think they need to find their own purpose and focus in life and move on," she said of Harry's potential new material.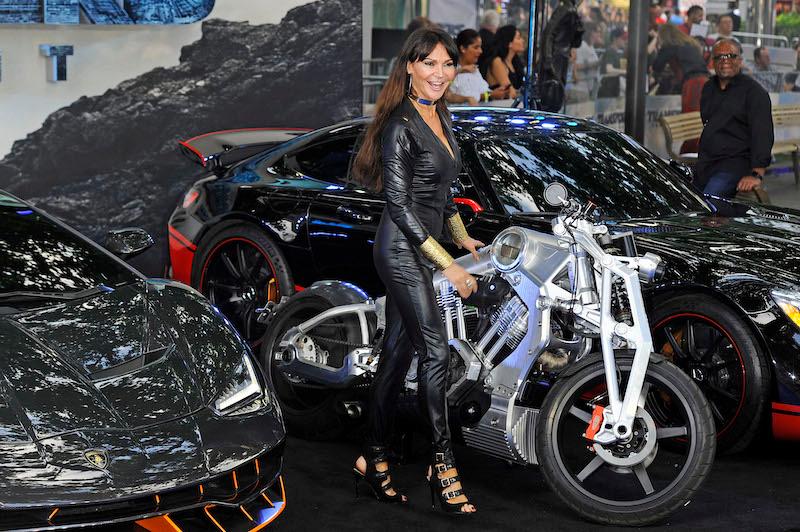 Article continues below advertisement
Cundy also claimed the 41-year-old consistently spoke about her profession when they first met.
"She wanted a career in England. She loved the British life and would love to have worked here. There was a show here called Made in Chelsea that she really wanted to be on. I knew the producers and people, so we were talking [about] that. And she wanted an English boyfriend. So I was going through my phone thinking, 'Maybe I could help her out with everyone that I know.' We got on very well, and it was sort of a girly chat, doing selfies and having a few giggles. But she was great fun. She loved the English life," she said.
After Meghan ended up meeting Harry, 38, she "ghosted" Cundy.
"I understood it," she explained. "I was a little sad because I thought we got on very well, and there was no one more happy than me for her to meet Harry. I mean, look, she won the lottery. He was the most popular royal. We all loved Harry, and we were so happy he met the love of his life. Everyone in England embraced them and loved them."
Article continues below advertisement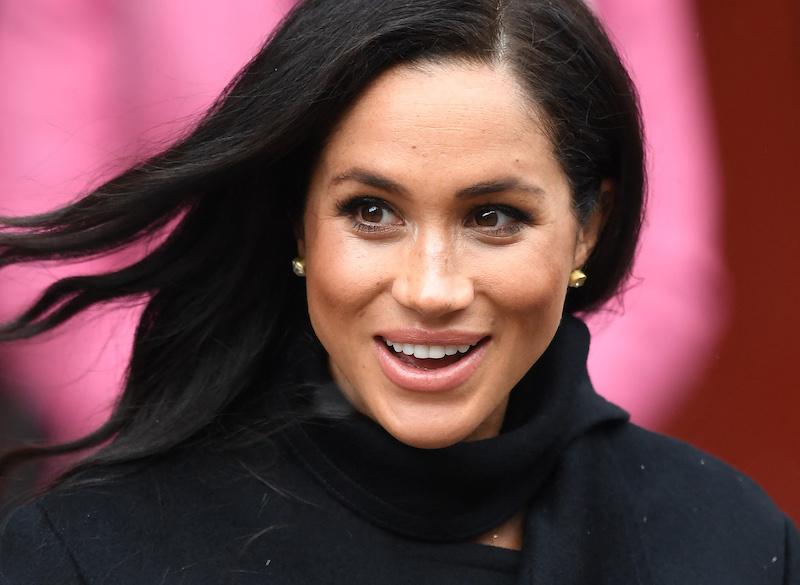 "A Hollywood princess is very different from being a royal princess," she continued of how Meghan's life changed overnight. "She couldn't have the same friends that were hanging around the celebrity circuit doing the red carpet events. It's a very different life. So, I got it."
"And I soon saw that she [did] this to a lot of people. … [But] I think, looking back, people served a purpose in her life. When you served your purpose, she moved on to the next. I think that's what she's like. Meghan gets what Meghan wants. But, look, I just wished her happiness. I was very happy that she met Prince Harry," she added.
Article continues below advertisement
Never miss a story — sign up for the OK! newsletter to stay up-to-date on the best of what OK! has to offer. It's gossip too good to wait for!