ROYALS
Meghan Markle And Prince Harry 'Quit Social Media' After Months Of 'Abuse' From Online Trolls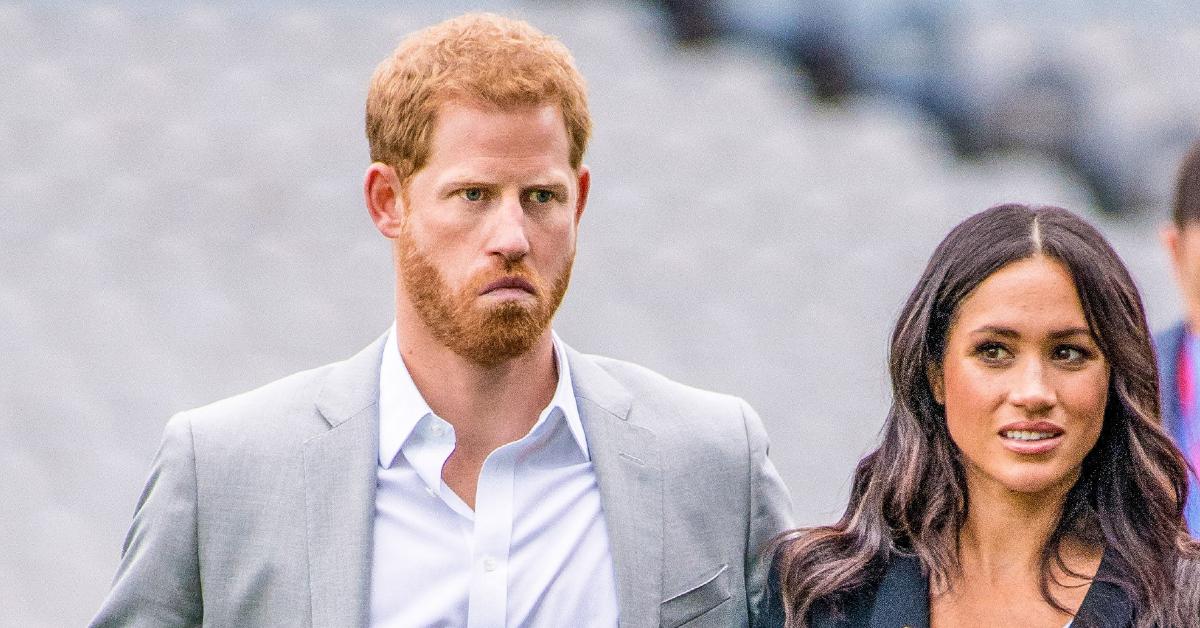 Prince Harry and Meghan Markle have reportedly decided to quit social media following months of online abuse from trolls who've harshly criticized the pair's decisions ever since cutting ties with the royal family last year.
The Duke and Duchess of Sussex have made it no secret that they've struggled filtering out the not-so-nice comments on platforms such as Twitter and Facebook, where Markle previously said she faced a lot of abuse while on maternity leave with their one-year-old son Archie.
People have also been questioning the former Suits actress' motives since relocating with her husband to Montecito, California, having also inked a string of lucrative deals with the likes of Netflix and Spotify for a combined total of $150 million.
Article continues below advertisement
One also can't forget the outrage the pair caused with the British public in the wake of spending $3 million of taxpayer's money to renovate Frogmore Cottage — the same home they ditched less than a year after tying the knot to pursue other career plans in Los Angeles.
MEGHAN MARKLE DEEMED THE WORLD'S FAVORITE ROYAL — HERE ARE 5 OBVIOUS REASONS WHY
Needless to say, Markle and her beau have not left the best impression on a lot of people, and while everyone is entitled to their own opinion, these two will not be tolerating the online abuse any longer, which is why they're stepping away from social media entirely.
The royal couple also doesn't plan on using apps such as Twitter, Instagram, and Facebook to promote their Archewell Foundation, The Times reports.
Their official Sussex Royal Instagram account, which boasts more than 10 million followers, hasn't been active since March 2020, when the pair thanked the public for their support since announcing their plans to step away from royal duties two months prior.
Markle had previously talked about being "the most trolled person in the world" during a podcast interview to mark World Mental Health Day.
THE ROYAL SCANDALS OF 2020: FROM MEGXIT TO 'THE CROWN' DRAMA & MORE
"I'm told that in 2019 I was the most trolled person in the entire world, male or female. Now, eight months of that I wasn't even visible, I was on maternity leave or with a baby," the 39-year-old said.
"But what was able to just be manufactured and churned out, it's almost unsurvivable, that's so big, you can't think of what that feels like, because I don't care if you're 15 or 25, if people are saying things about you that aren't true, what that does to your mental and emotional health is so damaging."