ROYALS
Meghan Markle Roasted On Social Media For Calling 'Deal Or No Deal' Gig 'Objectifying' After NSFW '90210' Scene Resurfaces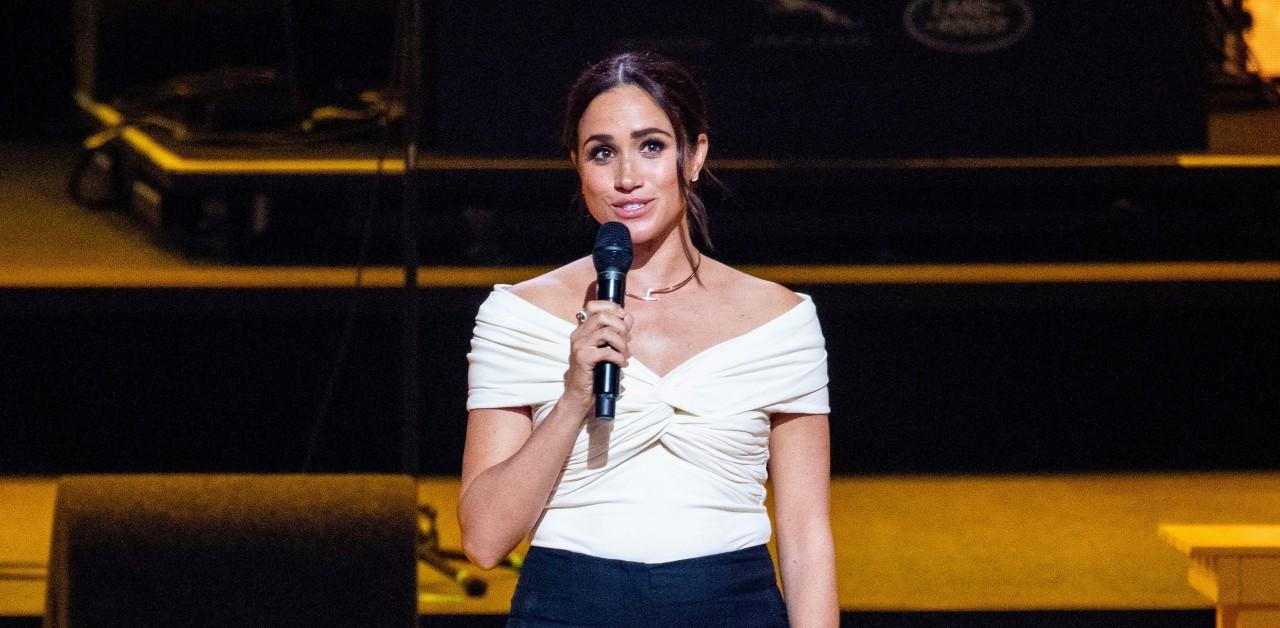 A case of the pot calling the kettle black? On the latest episode of Meghan Markle's podcast, "Archetypes," the mom-of-two admitted she felt like she was "reduced to a bimbo" when working as a briefcase girl on Deal or No Deal — but internet sleuths pointed out that about two years after she quit the game show in 2006, she took on a role with a very NSFW scene in The CW's teen drama 90210.
Article continues below advertisement
In the 2008 episode, the actress, now 41, played Wendy, a random girl who was seen in a car performing oral sex on the heartthrob character Ethan Ward (Dustin Milligan). Ward gets caught in the act by girlfriend Annie Wilson (Shanae Grimes), who walks away in disgust as Markle and Milligan's characters look on in confusion and shock.
According to Finding Freedom authors Omid Scobie and Carolyn Durand, "Meghan was hesitant to shoot the scene, but struggling actresses can't be picky."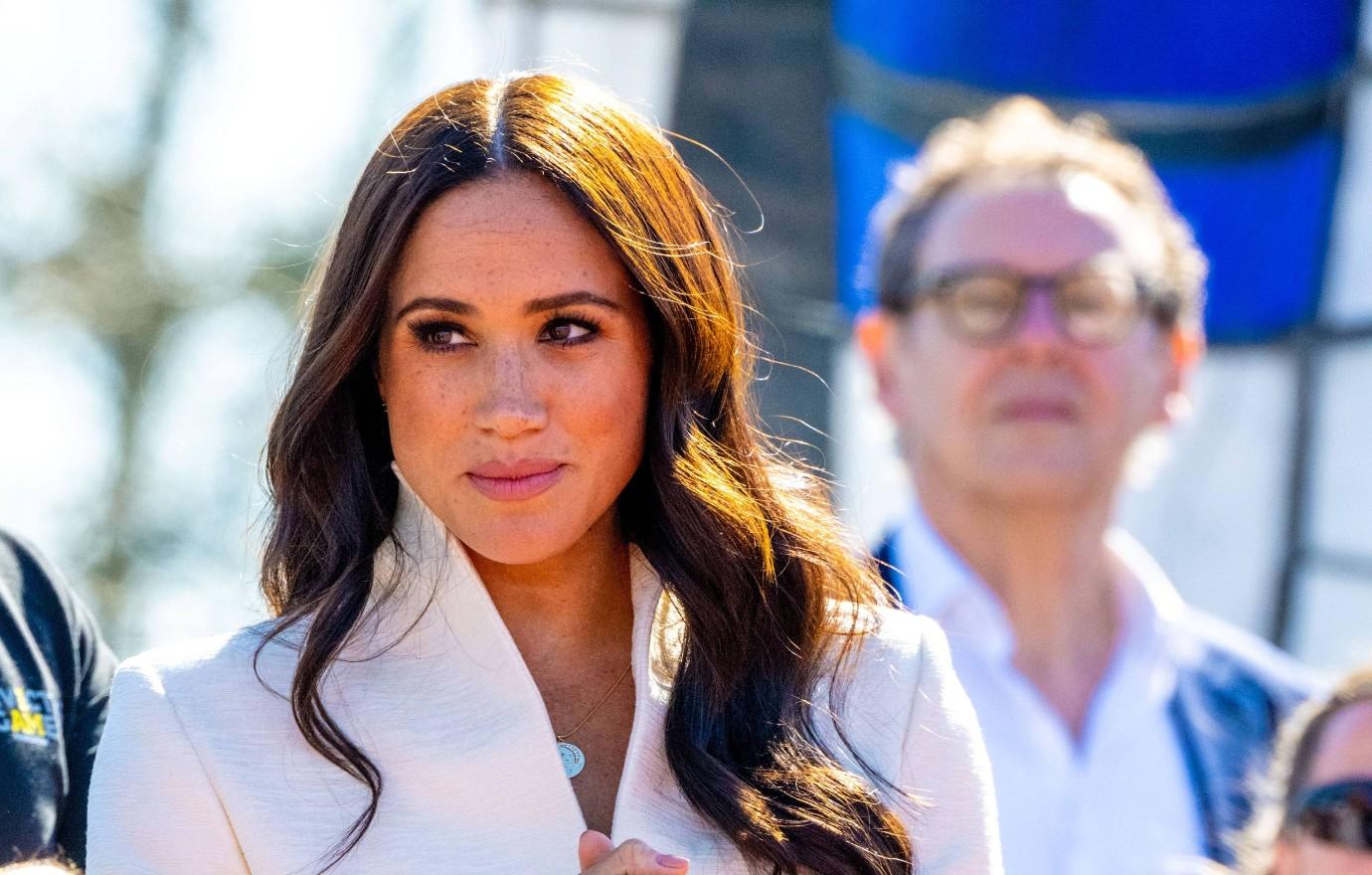 Article continues below advertisement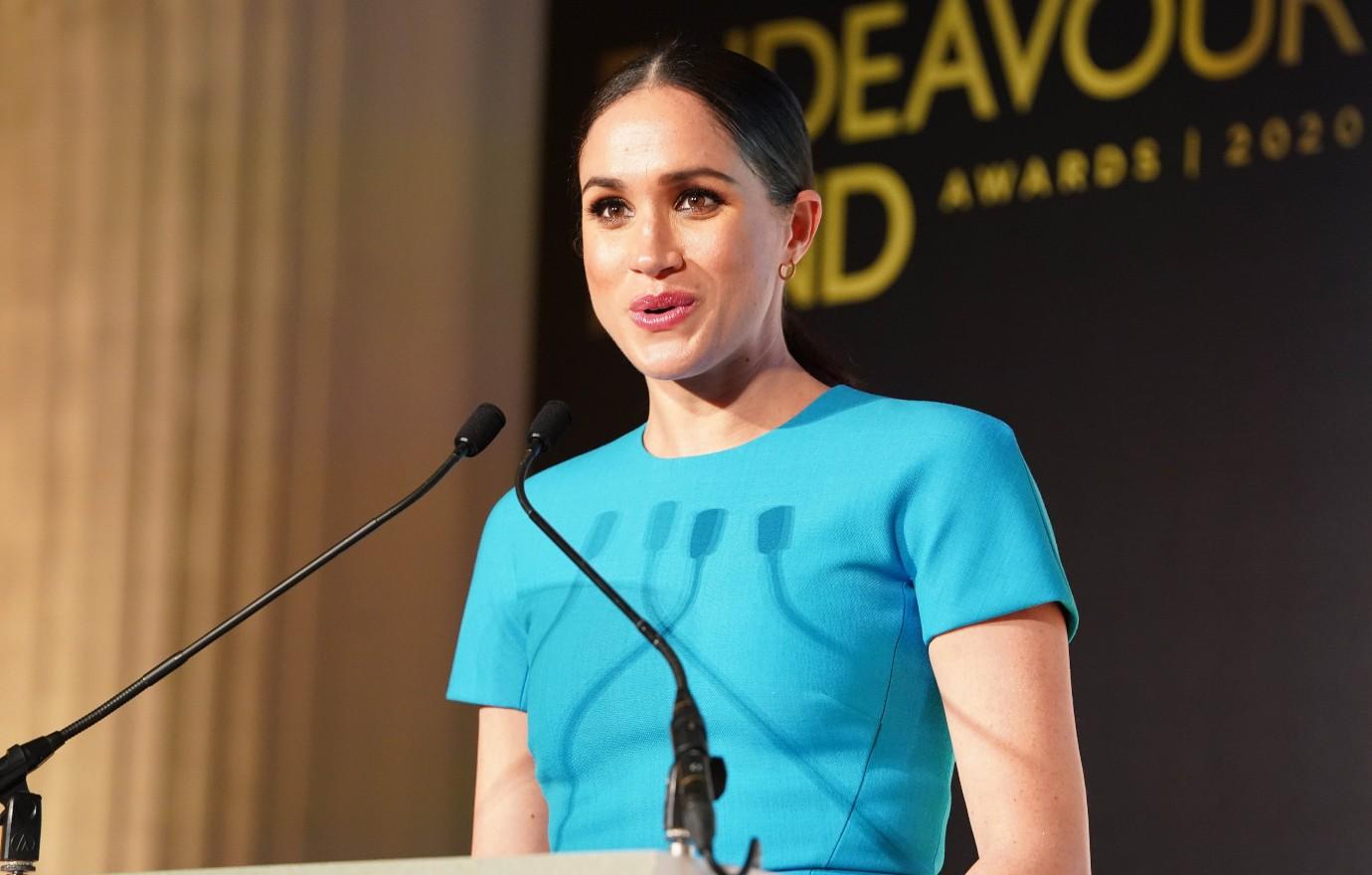 Article continues below advertisement
It wasn't just random social media users that offered their opinions on Meghan's words, as even Whoopi Goldberg chimed in on the subject during the Wednesday, October 19, episode of of The View.
"We're performers. When you're a performer, you take the gig. Sometimes you're in a bozo suit, sometimes you got a big nose, and this is just the way it is. We're not journalists. We're actors. We're trying to get to another place," the EGOT winner reasoned of why the former royal took the job even if it wasn't her first choice.
Goldberg also noted that while some may not agree with the Duchess of Sussex's confession, everyone's entitled to tell their story.
For more on the royal family, listen below to critically acclaimed podcast "The Firm: Blood, Lies and Royal Succession."