ROYALS
Meghan Markle Won't Accompany Prince Harry To The U.K. Ahead Of Upcoming Key Royal Events, Says Source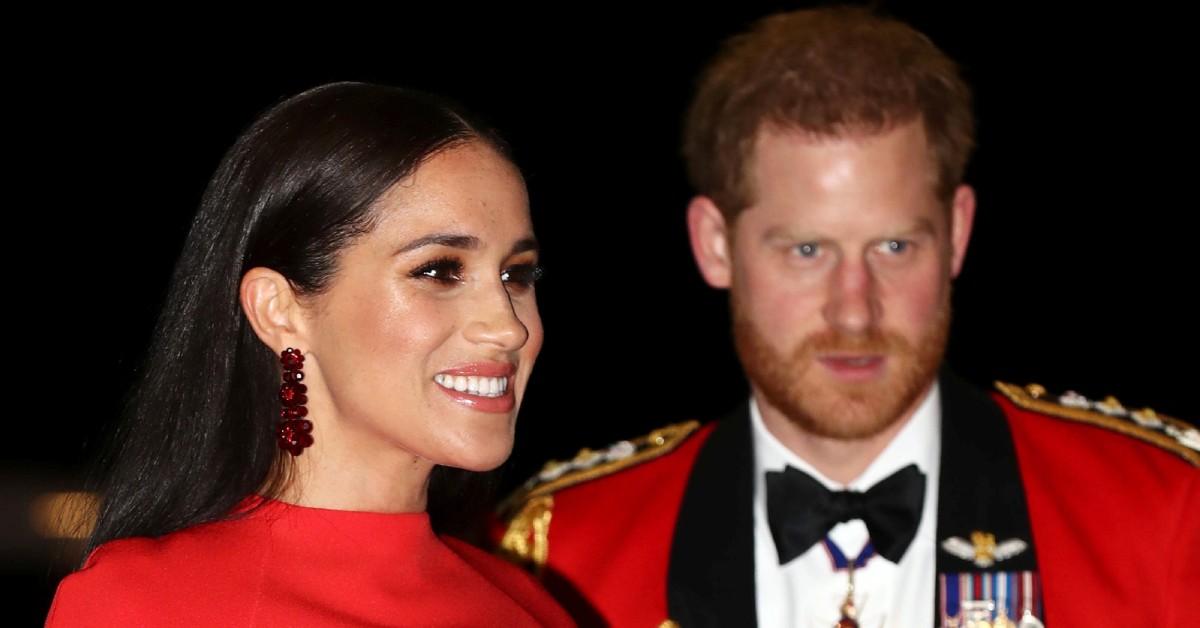 Meghan Markle is reportedly not expected to join Prince Harry when he returns to the U.K. later this summer.
A string of major royal events are coming up in the next few months, including the Duke of Edinburgh's 100th birthday, Queen Elizabeth's 95th birthday and the unveiling of Princess Diana's statue on July 1. But according to sources, Meghan is not expected to attend either of them.
Article continues below advertisement
Harry has been planning his return to London for a while, the Daily Mail reports, but due to the coronavirus restrictions, he hasn't finalized on a date on when he'll make the trip that will see him reunite with his family members for the first time since relocating to California.
Sources explain that if Meghan doesn't end up going on the trip, it's more than likely that their one-year-old son, Archie, won't be joining his father either, adding that the former Suits actress is reportedly choosing not to go due to "personal and practical" reasons.
ELIZABETH DEBICKI CAST AS DIANA IN FINAL SEASONS OF 'THE CROWN' — HERE ARE 4 SIMILARITIES
She's in no way trying to "snub" the senior royals, as per the report.
"It should be strongly stressed that there is still an element of uncertainty about this because of the unpredictable Covid situation, but the understanding is the duke is more than likely to come back on his own," the source said.
Article continues below advertisement
"This is a personal and practical decision by the couple, but it would certainly help officials navigate what is likely to be a fairly tricky situation."
With all the key royal events coming up in the next few months, it's also been argued that if Meghan was to join Harry on the trip to London, their involvement as a couple could ultimately bring along a lot of negative attention from the press.
Given the multiple lawsuits that both Meghan and Harry have filed against several British tabloids, it's fair to assume their arrival back in the U.K. certainly wouldn't go unnoticed.
Harry recently claimed that he and Meghan have endured the "mothership of all harassment" since deciding to quit the royal family, and moving to the U.S. has only worsened their reputation in Britain following endless claims that the 39-year-old was solely to blame for the feud between her husband and his relatives.
Meghan is currently in a legal battle with the Mail on Sunday, claiming that the publication leaked a handwritten letter to her father, Thomas Markle, where she claimed he had broken her heart into "a million pieces" and that he had caused her "unwarranted pain."
Last week, the Duchess of Sussex requested that the High Court award her a victory without trial, an appeal which the MOS has been battling to appeal because Meghan amended her case in October, which has since contradicted her initial claims of how the letter got out, to begin with.
11 CELEBS WITH MULTIPLE BABY MAMAS: CAITLYN JENNER, OFFSET, MICK JAGGER & MORE