COUPLES
'It's Very Raw': Season 11 Of 'RHONJ' Will Show Intimate Look At Melissa & Joe Gorga 'Struggling' In Their Marriage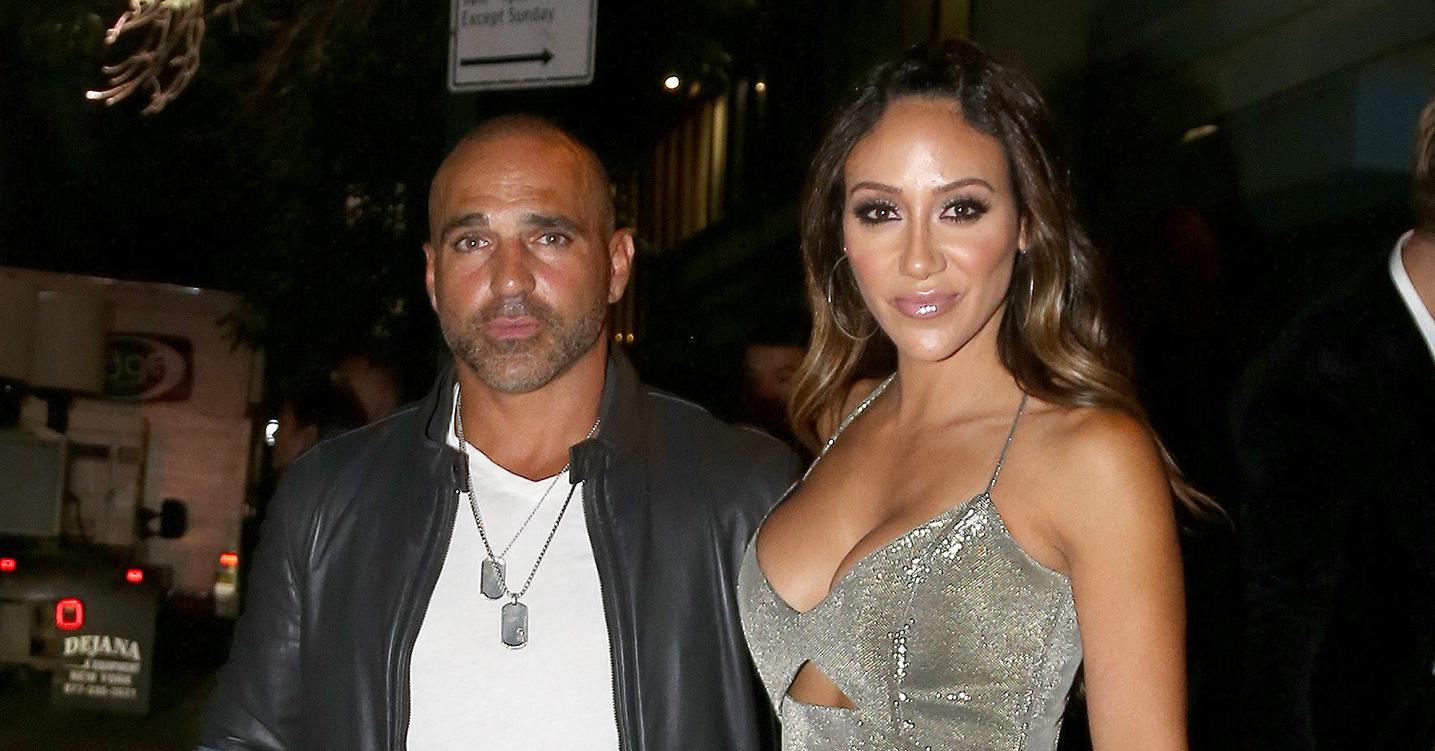 Article continues below advertisement
"This season, it's very raw. It's very real. It's very different this season for Joe and I," Melissa teased ahead of the premiere on Wednesday, February 17. "We've done very good for 11 years. We're a great couple. We try really hard. We fight really hard for our family and it's not easy to be on reality TV for 11 years and still stand strong.
"He likes things to stay the same. I've been with him since I was 24 years old. So I've changed and I feel like this is a scary part of marriage. Either you're going to grow together or you're going to grow apart. And I think we're fighting really hard to grow together."
Article continues below advertisement
The 41-year-old explained that things have not been easy for the couple. "I'm not sitting here telling you that, like, I'm moving out of my house today but we were struggling and we show it. … We're fighting out of it."
Article continues below advertisement
With a long history together, three children and love, it "just takes a little give and take" to stay strong.
"Listen, I'm not gonna deny that we went through a rough, like year-and-a-half, and I would say it started right before the pandemic," Melissa told Page Six.
"I feel like as I become more and more independent in certain ways, it really is a struggle for him. I hate that. It shouldn't be a struggle and it really is. And we really go through it and we're very raw and real and honest with it. So you're going to have to see how that all unfolds. But it's very real for us."
Article continues below advertisement
MORE ON:
Real Housewives of New Jersey
Melissa and Joe will not be the only RHONJ couple on the rocks in the new season. Jackie Goldschneider said that she almost exited the show amid rumors about her marriage.
Article continues below advertisement
"I mean, my family and my marriage is beautiful and it's wonderful and it's built on a lot of respect and love and nothing is going to get in the way of that. So, I had to really see if there was a way for the show to be a part of my life and still maintain the integrity of my family and my relationship," Goldschneider spilled. "And you'll see us figure that out."
"Everyone's marriage can look absolutely perfect on the outside," Margaret Josephs said in the season 11 trailer of RHONJ, which dropped on January 11.
"But guess what? Things aren't always what they seem," Melissa added.
Article continues below advertisement
Article continues below advertisement
The next season is believed to heavily revolve around Teresa Giudice's family drama after her estranged husband, Joe Giudice, was deported to Italy after he spent 15 months in federal prison for engaging in bank, mail, wire and bankruptcy fraud.
Us Weekly was the first to report on Melissa and Goldschneider's marital issues ahead of the new season of RHONJ.