Mena Suvari Opens Up About Using Meth To Cope With Sexual Abuse In New Memoir, Says She 'Stayed High As Much As I Could'
Mena Suvari is not holding back about her troubled upbringing in her new memoir The Great Peace, where she recalled turning to drugs after being raped as a pre-teen.
Article continues below advertisement
The 42-year-old revealed that she had been raped by a friend of her older brother when she was only 12 and turned to substances to cope. "I never was all right again," she wrote.
"No one stopped him from being alone with me in my bedroom. No one cautioned me. No one inquired when he became more my friend than my brother's. No one asked what we talked about or what we did together all day," she wrote.
Article continues below advertisement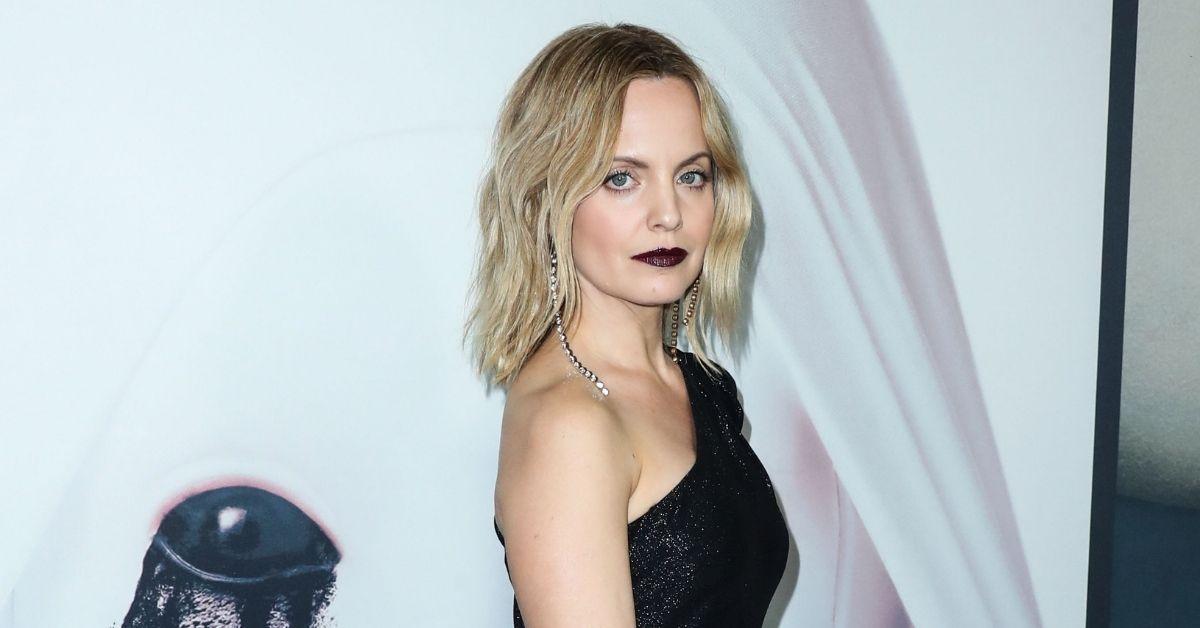 Article continues below advertisement
"It feels strange when I experience second-guessing myself when I would like to choose the word 'rape,'" Suvari explained. "Because I didn't end up in the hospital. I didn't end up unconscious. But isn't just that I said no enough?"
After the incident, she started drinking and then moved up to trying more substances. "My days moved with a frantic mix of meth and marijuana," the What Lies Below star explained. "I took drugs to numb myself from the pain. Alcohol. Pot. Coke. Crystal meth. Acid. Ecstasy. Mushrooms. Mescaline. It was my way of detaching from the hell of my existence — and surviving."
Article continues below advertisement
As a teen, Suvari moved to Hollywood where she said she was taken advantage by a manager who was in his thirties and had sex with her when she was 16. As a student in Burbank, she said that she was addicted to meth.
"The hours I was at school were spent thinking about getting out of school and doing some lines," she wrote, per an excerpt from Cosmopolitan. "I stayed up until late at night, slept a couple hours, then repeated the day. Before long I was pulling out my small gold lacquered butterfly embossed compact mirror and snorting a line in the school bathroom during a break."
Article continues below advertisement
According to the actress, the drug made her "hyper-aware" and paranoid as well as causing her back to break out in acne.
Article continues below advertisement
"I stayed out as much as I could. And stayed high as much as I could," she explained. "I still did everything asked of me. Schoolwork. Auditions. Sex. Only I had to know how f****d up I was getting every day."
When she was 17 years old, she got into a relationship with a 26-year-old man she identified as Tyler. After moving in together, he allegedly was verbally abusive and coerced her into having threesomes with women he brought home.
Article continues below advertisement
However, from the outside, she looked like she was thriving after becoming a breakout star from American Pie and American Beauty. "The whole time I worked on American Beauty I was grinding on empty: working to perfect my part, submitting to Tyler's demands for kinky threesomes at least three or four times a week, and pretending in both cases that everything was okay," Suvari admitted.
Eventually, she left Tyler but struggled with financial woes, addiction and two failed marriages. However, work gave her a purpose and an outlet, which she credits with saving her life.
Article continues below advertisement
Suvari decided to write the memoir after she found a suicide note she didn't remember writing.
Article continues below advertisement
Despite the dark times, the actress has found her own happy ending. She tied the knot with Michael Hope in 2018 and then discovered that she was pregnant when she finished writing the book. The pair welcomed their son Christopher in April.
"If I had done that [committed suicide] … I wouldn't be where I'm at and [Christopher] wouldn't be here," the Rumor Has It star told ABC News. "So I'm glad I held on. I held on for him."