PHOTOS
Domestic Abuse Allegations To Punching Fans: See Boxing Legend Mike Tyson's Many Controversies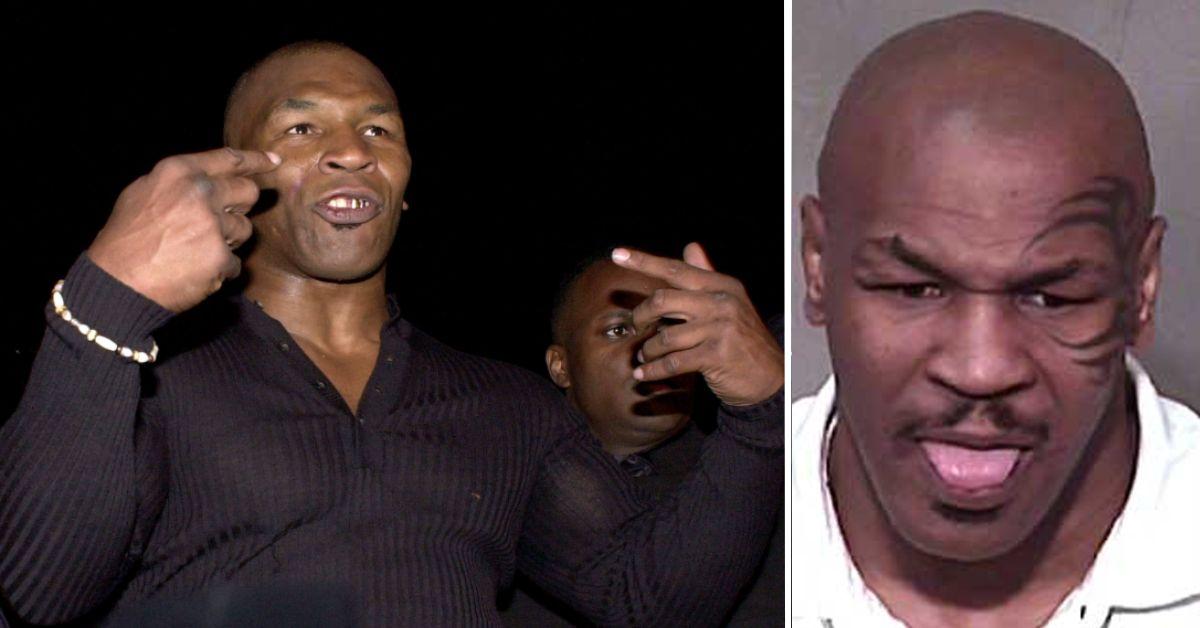 Mike Tyson's career has always gone hand-in-hand with scandal from its early days.
The famed boxer — who fought professionally from 1985 to 2005 — was well known for his temper and violent outbursts in both his personal life and throughout his athletic career.
Article continues below advertisement
Robin Givens Domestic Abuse Accusations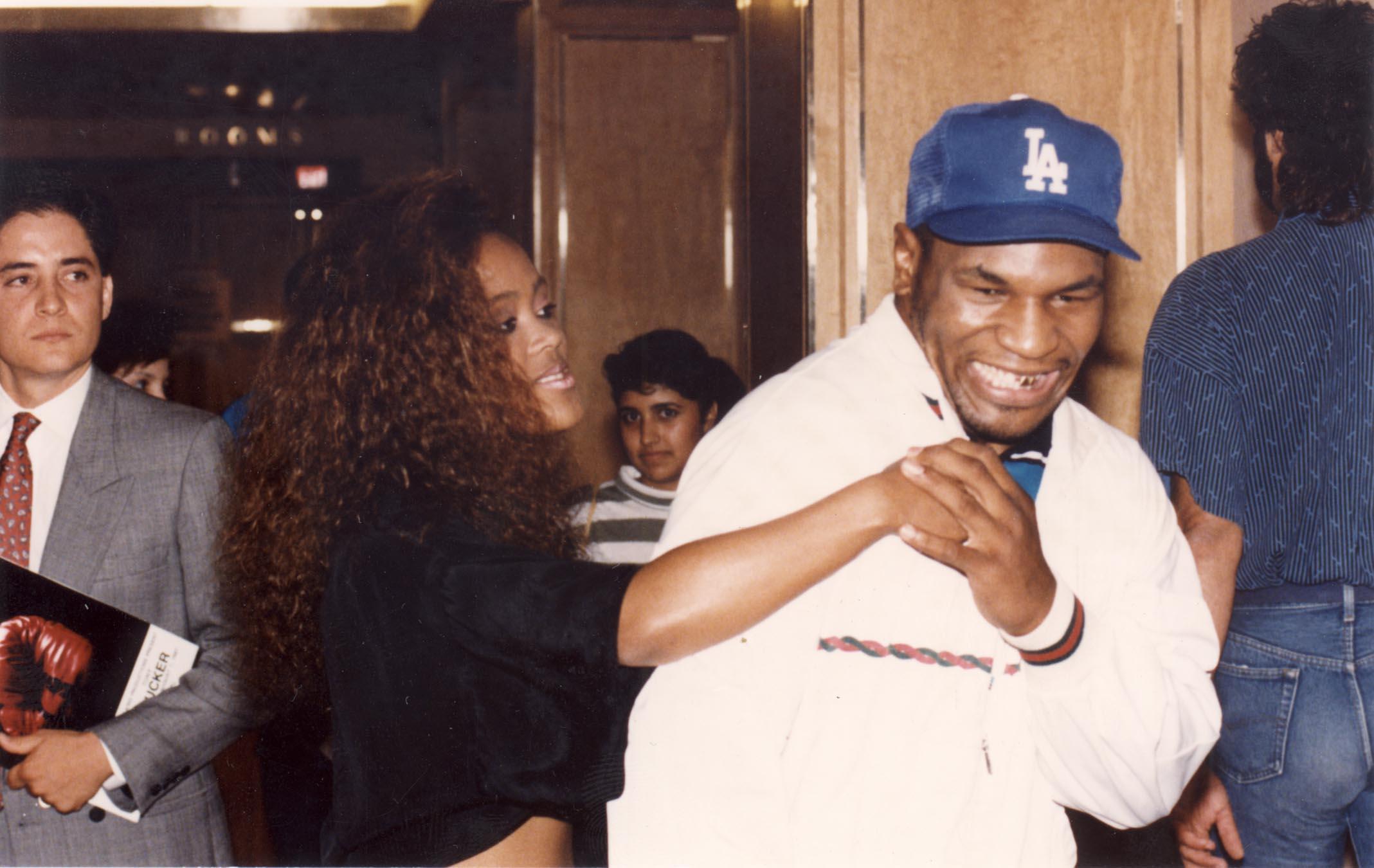 Tyson has a history of anger issues and domestic abuse stemming back to the '80s. The boxer sat down with his first wife Robin Givens for an interview on ABC's 20/20 in 1988 in which she admitted he has "a side to him that's scary," claiming he would "push" and "swing" at her in attempts to frighten her during their volatile, short-lived marriage.
Article continues below advertisement
Mike Tyson's 1992 Conviction For Raping An 18-Year-Old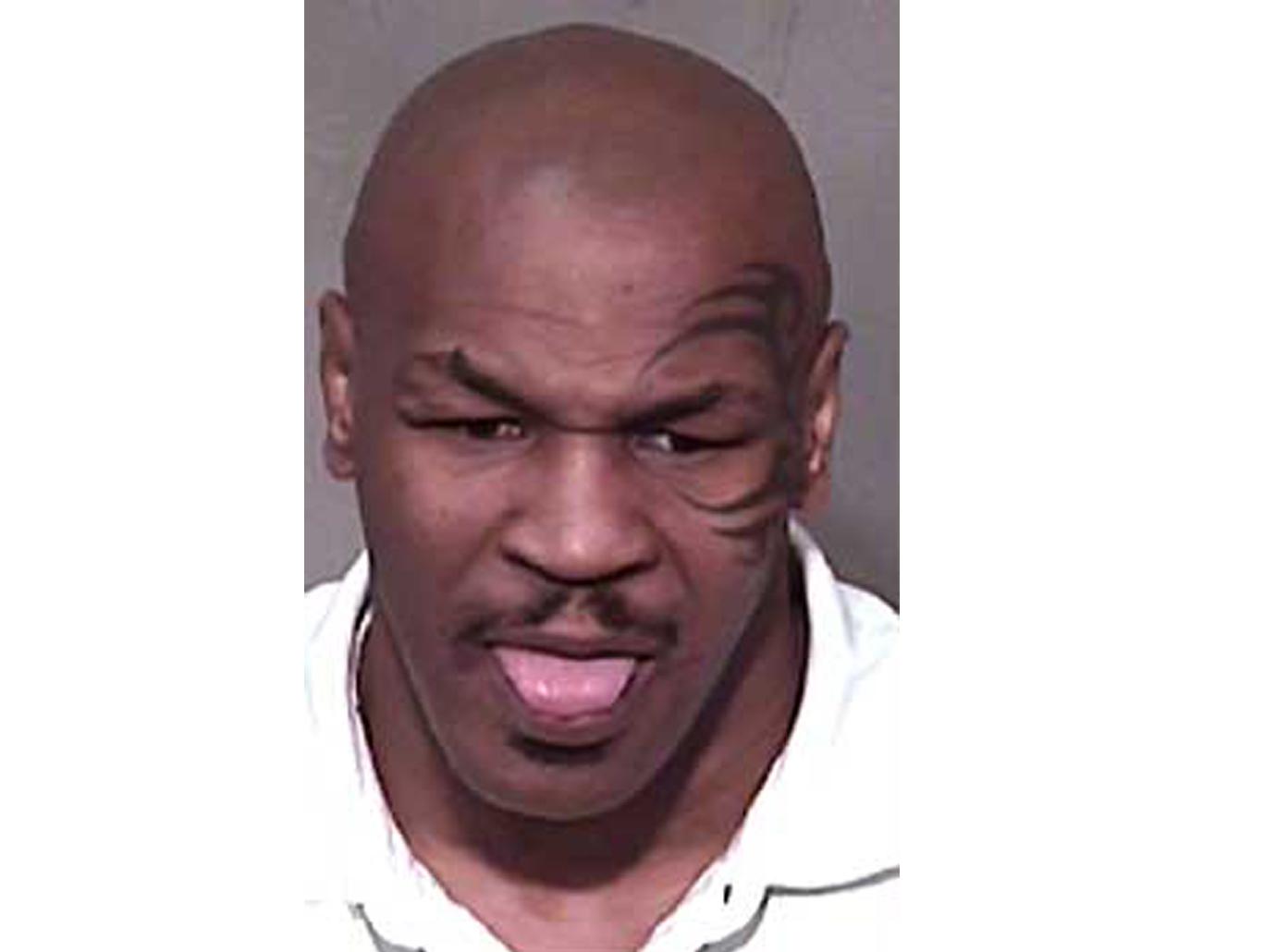 In 1991, Tyson was accused of raping 18-year-old Desiree Washington. The two met while they were both at a pageant rehearsal in Indiana.
Although the Hangover actor insisted the sex was consensual, he was convicted the following year in February 1992. Tyson was sentenced to six years behind bars, and was released in 1995 after serving only three years.
Article continues below advertisement
Article continues below advertisement
Evander Holyfield Ear Bite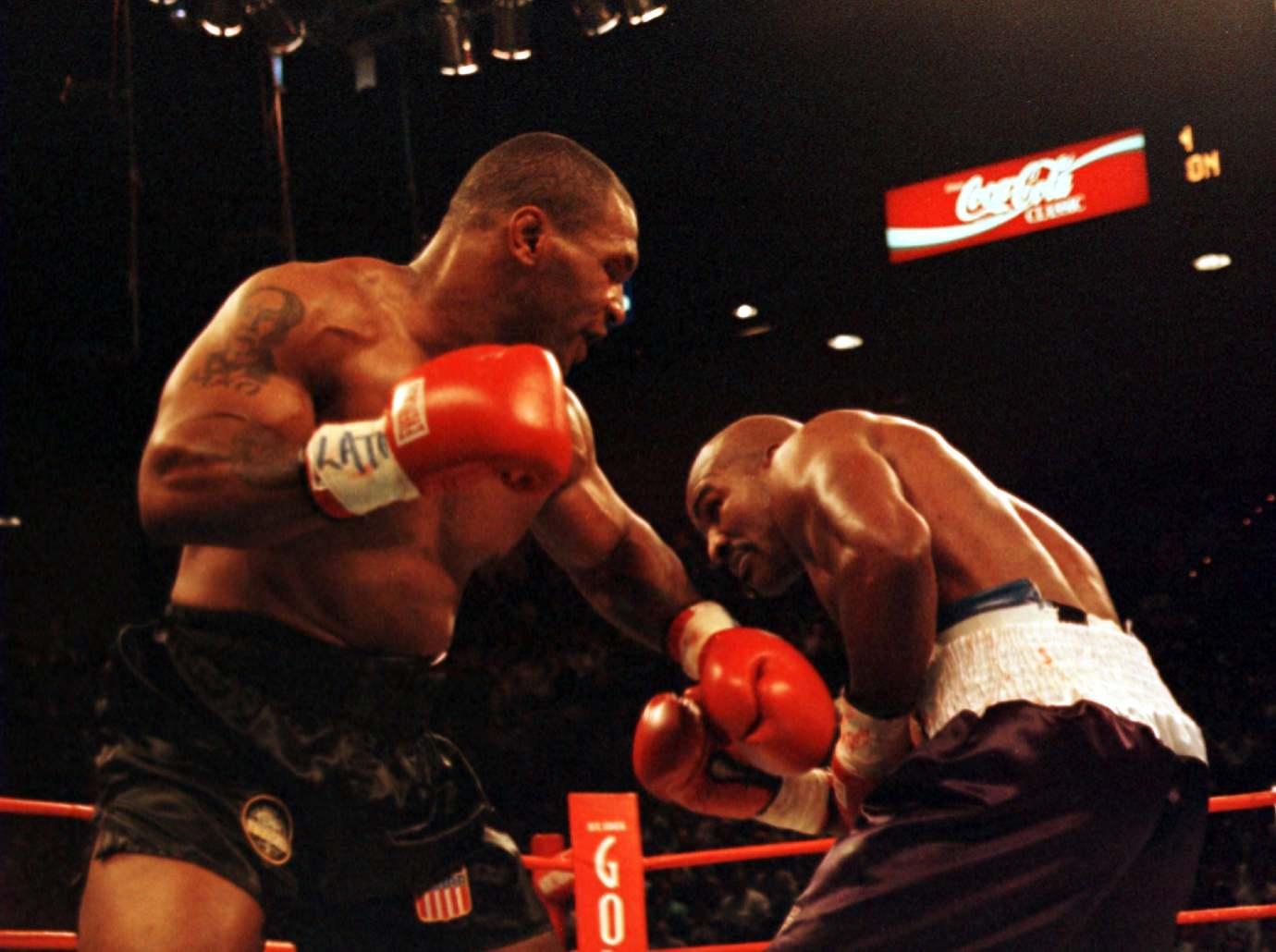 One of the boxer's most infamous moments in the ring came in a rematch fight with Evander Holyfield in 1997. In the third round, Tyson chose to box without a mouth guard, and at one point, he bit his opponent, tearing a shocking one inch chunk of cartilage off of his ear in the vicious bite. Tyson was later disqualified from the fight, fined, and suspended.
Article continues below advertisement
Lennox Lewis & Donovan Ruddock Death Threats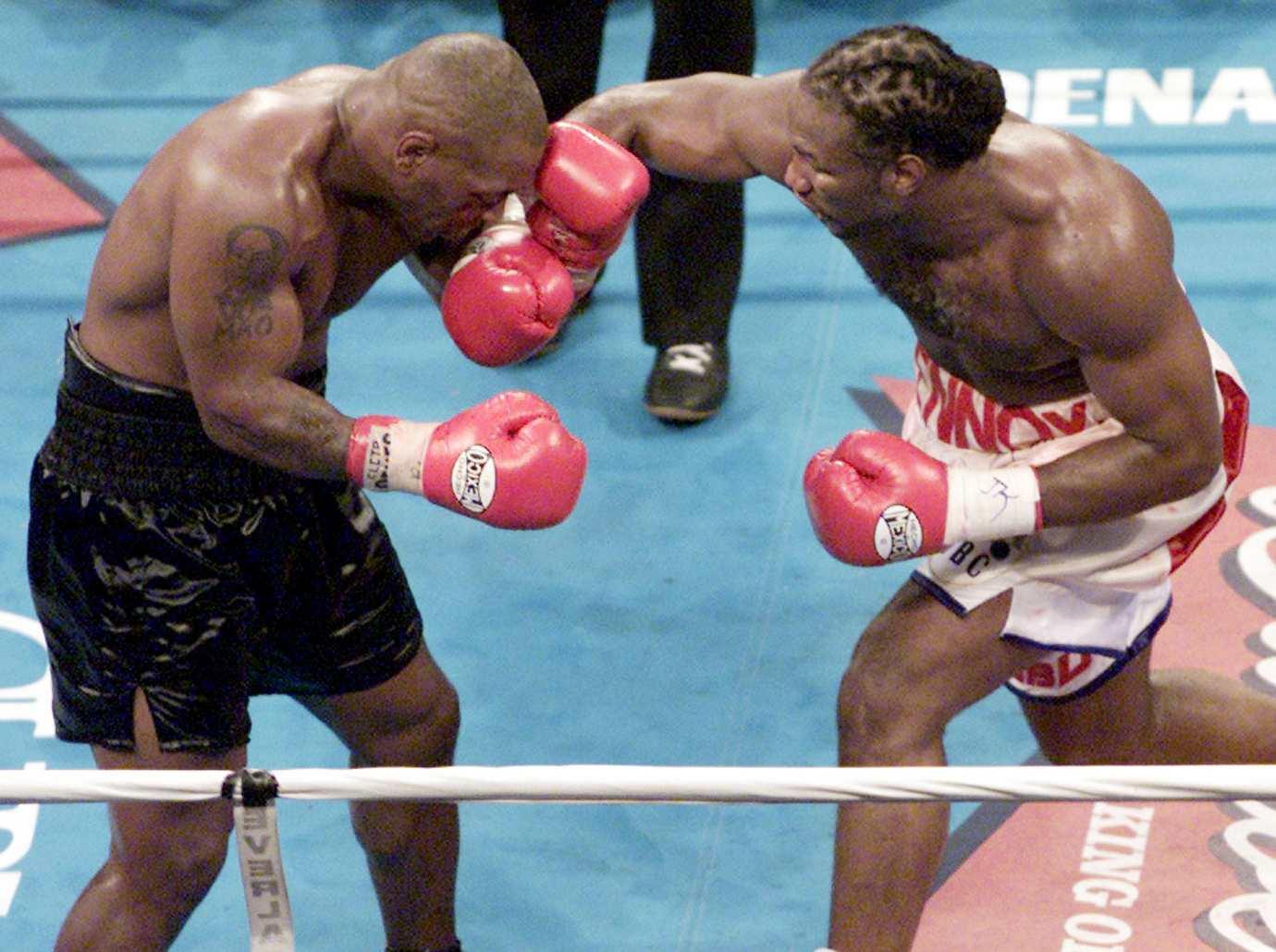 Tyson also has a history of threatening to try to kill his boxing opponents. In 1991, Tyson claimed, "If he doesn't die, it doesn't count. If he's not dead, it doesn't count," about Donovan Ruddock.
In 2002, three years prior to his athletic retirement, Tyson yet again said his goal was "to kill" Lennox Lewis in their match.
Article continues below advertisement
Jet Blue Punching Incident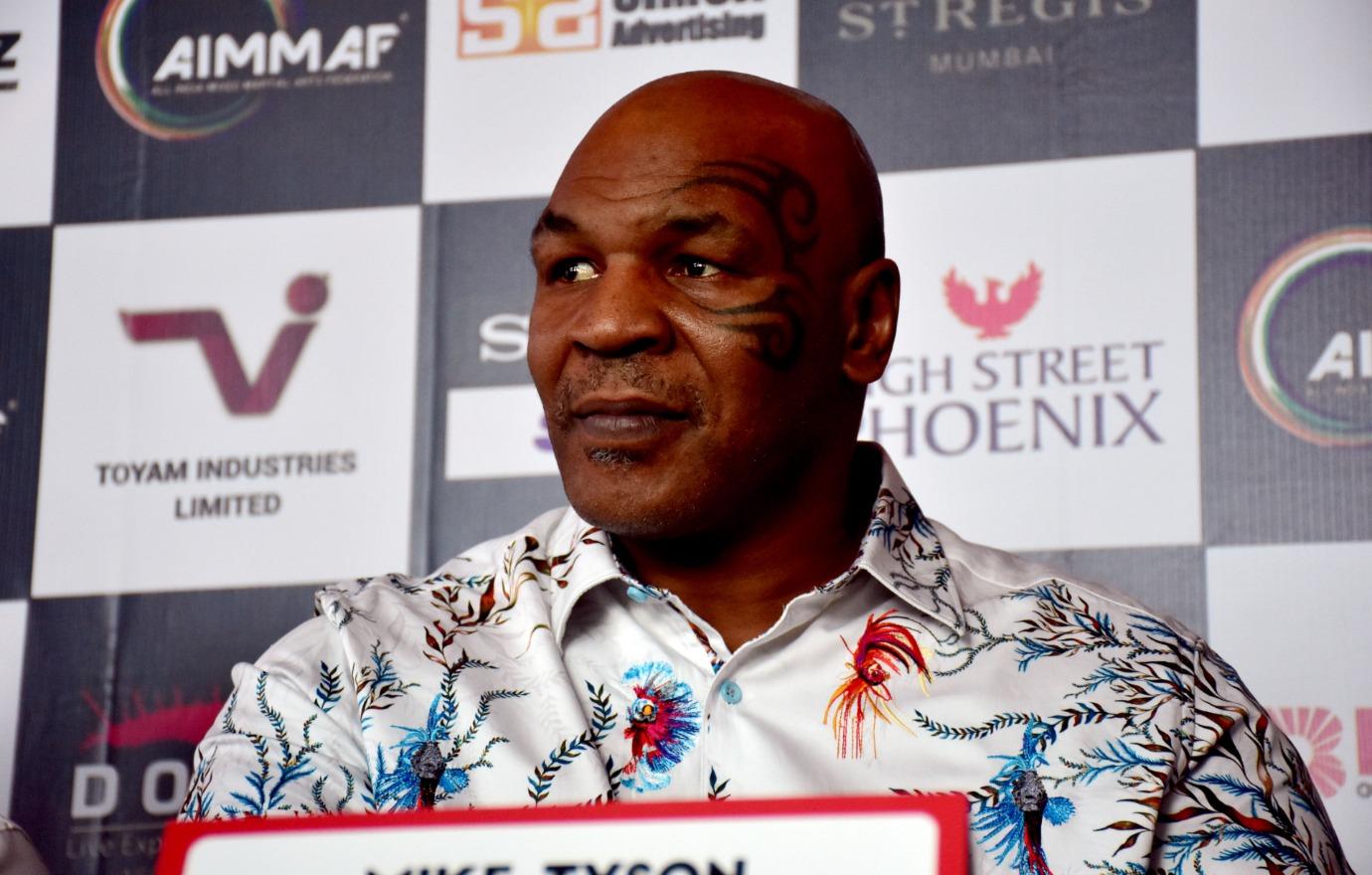 Tyson found himself in hot water when he repeatedly punched a passenger aboard a Jet Blue flight on Wednesday, April 20. He was waiting for his flight to take off when a man sitting behind him tried to strike up a conversation. Despite being asked to leave him alone, the man allegedly continued to bother Tyson, who then stood up in the row and began throwing punches.
The victim's lawyer has since accused Tyson of using "excessive" force on an "overly excited fan" and claimed he should have contacted a flight attendant rather than resorting to violence.