Motorcyclist Shockingly Bursts Into Flames After Being Tased Following High Speed Police Chase — See The Video
Police dashcam footage captured the terrifying moment when a motorcyclist that had been fleeing law enforcement erupted into flames in front of the horrified officer.
On Patrol: Live host Sean "Sticks" Larson detailed the shocking incident in an exclusive recap obtained by OK!.
Article continues below advertisement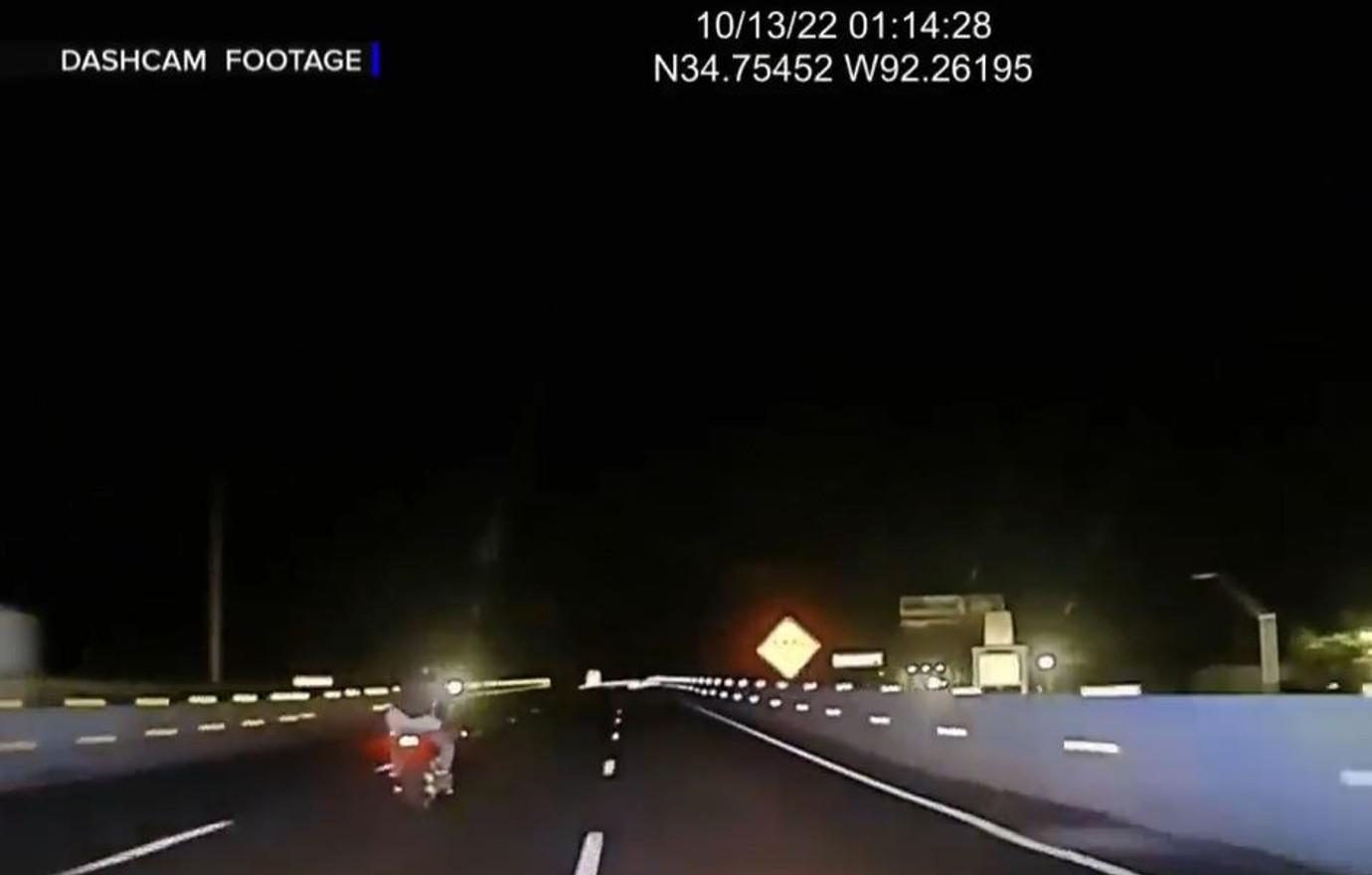 The video reveals a trooper and a motorcyclist involved in a dangerous police chase after the officer attempted to pull the man over for failing to display a license plate on his motorcycle. The situation escalates once the motorcyclist continues to refuse to stop, hitting speeds of over 120 miles per hour as they haphazardly zip along the dark freeway.
ARSONIST ACCIDENTALLY SETS HIMSELF ON FIRE TRYING TO BURN DOWN RESTAURANT — WATCH THE SHOCKING SECURITY FOOTAGE
Finally, the rider exits the highway but continues to attempt to lose the cop hot on his trail, running stop signs and flying down residential roads at breakneck speed until they suddenly abandon their motorcycle and take off on foot.
Article continues below advertisement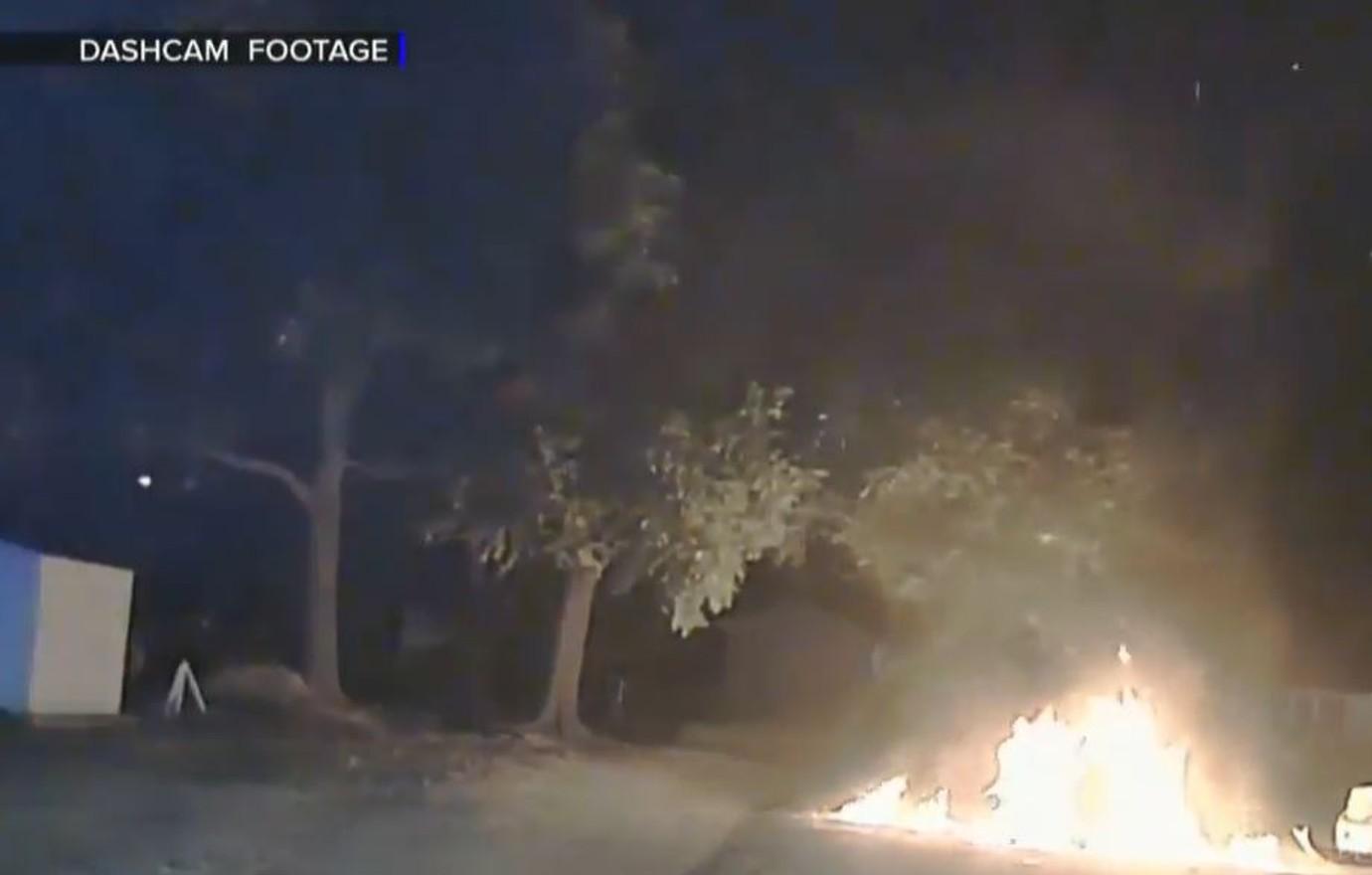 However, things go very wrong for the fleeing individual when the trooper chases after him and deploys his Taser, unintentionally igniting the motorcyclist's backpack, which unbeknownst to the police officer, held an extra container of gasoline that had likely been leaking at some point during the high-speed incident.
WATCH: DEPUTY GOES ON FOOT & BY CAR TO CHASE DOWN SUSPECTS DURING PREMIERE OF REELZ'S RIDE-ALONG SERIES 'ON PATROL: LIVE'
The suspect's bag immediately erupts into flames and the man frantically attempts to put out the fire by running across the street and rolling around in the dirt as the cop races back to his car, shouting that he needs a fire extinguisher.
Fortunately, the officer quickly returns to the scene and is able to put out the wild flames within seconds.
Article continues below advertisement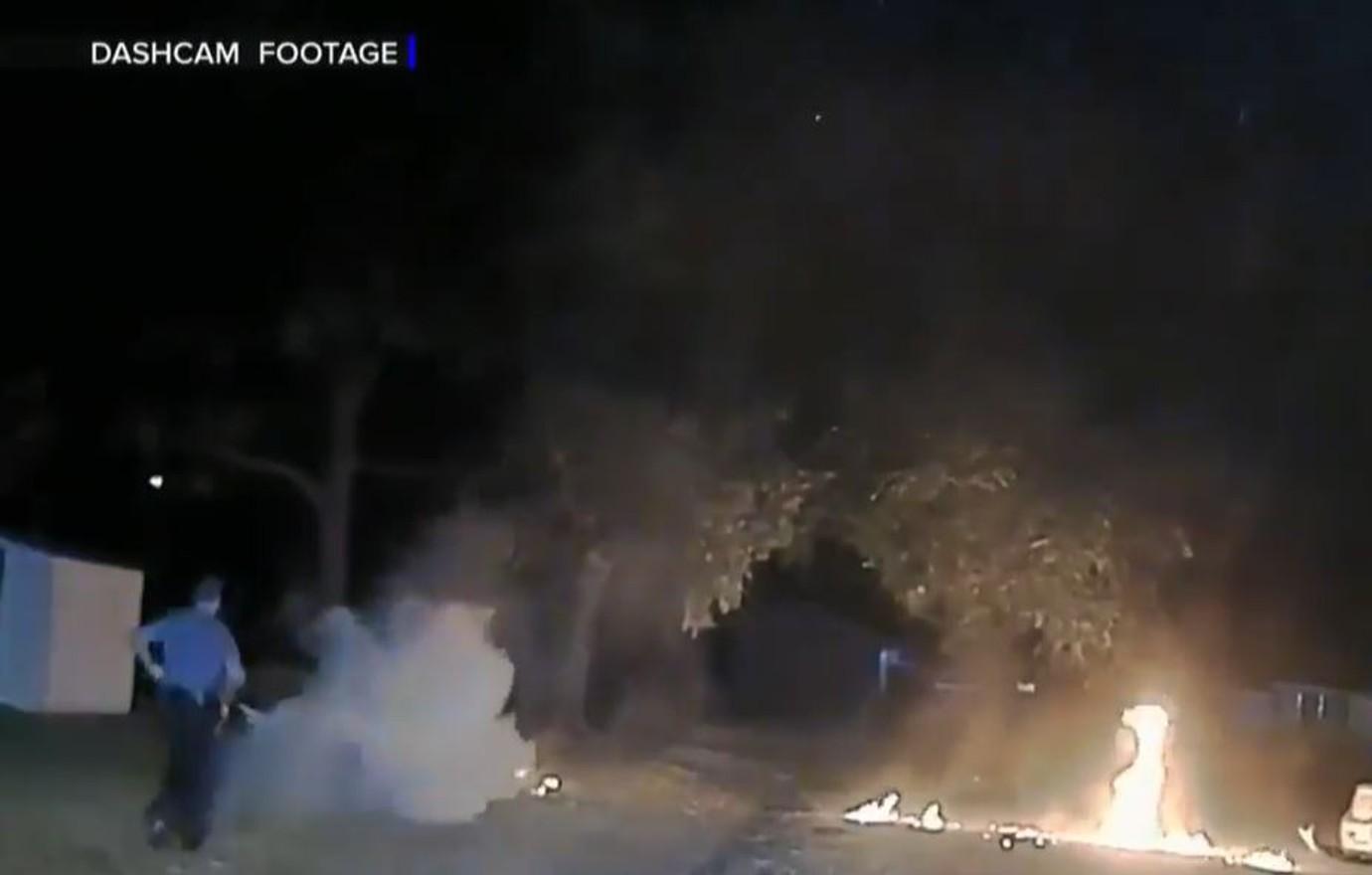 "On Patrol: Live" rides Fridays and Saturdays at 9ET/6PT on REELZ.
Watch REELZ on DIRECTV 238, Dish Network 299, Verizon FiOS 692, AT&T U-verse 1799 and in HD on cable systems and streaming services nationwide. Find REELZ on your local cable or satellite provider at www.reelz.com.