ENTERTAINMENT
New Netflix Documentary 'Operation Varsity Blues' Will Explore The College Admissions Scandal That Sent Lori Loughlin & Felicity Huffman To Prison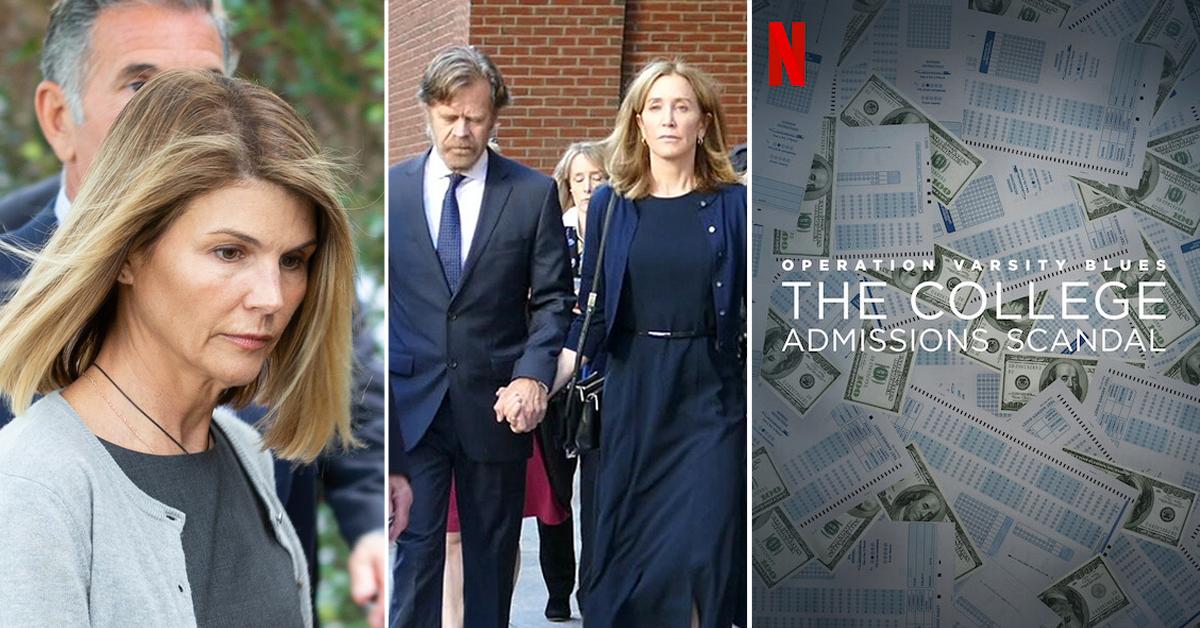 The 2019 college admissions bribery scandal that rocked Hollywood (and sent Lori Loughlin and Felicity Huffman to prison) is getting the Netflix treatment.
The new documentary, Operation Varsity Blues, will explore the methods used by Rick Singer to get the children of his wealthy clients into top schools. Schemes included everything from enabling kids to cheat on their college admissions tests to falsifying sports credentials or bribing school officials.
Article continues below advertisement
The film, directed by Chris Smith, will use "an innovative combination of interviews and narrative recreations of the FBI's wiretapped conversations between Singer and his clients," according to the Netflix official description. "Operation Varsity Blues offers a rare glimpse into the enigmatic figure behind a scheme that exposed the lengths wealthy families would go to for admission into elite colleges, and angered a nation already grappling with the effects of widespread inequality."
Smith is no stranger to tackling scandals on screen. He directed Fyre, which focused on Billy McFarland, the hustler behind the disastrous Fyre Festival, and served as an executive produced on the 2020 binge-worthy docuseries Tiger King.
Article continues below advertisement
Loughlin and her husband Mossimo Giannulli were among 50 individuals charged by the FBI and U.S. Attorney's Office for fraud- and bribery-related offenses.The indictment against the couple alleged that they had paid $500,000 to the Singer's Key Worldwide Foundation, disguised as a donation, so that the admissions committee of University of Southern California would believe their two daughters — Olivia Jade and Isabella — would join the women's rowing team although neither had trained in the sport of rowing nor had plans to do so.
Article continues below advertisement
Huffman was also charged with conspiracy to commit mail fraud and honest services fraud after she allegedly made a $15,000 donation to the Key Worldwide Foundation, which was actually payment to a person who pretended to be Huffman's daughter Sophia, and took the SAT for her to score greatly improve the score from the teenager's Preliminary SAT.
She pleaded guilty to one count of conspiracy to commit mail fraud and honest services mail fraud and was sentenced to 14 days in jail, one year of supervised release, fined $30,000 and ordered to undertake 250 hours of community service. She completed her prison sentence, two days early, in October.
Operation Varsity Blues will debut on Netflix on March 17.