TRUE CRIME
People 'Would Have A Reason To Hurt Them': Docs Bring Forth New Details In Mysterious Slaying Of Billionaires Barry & Honey Sherman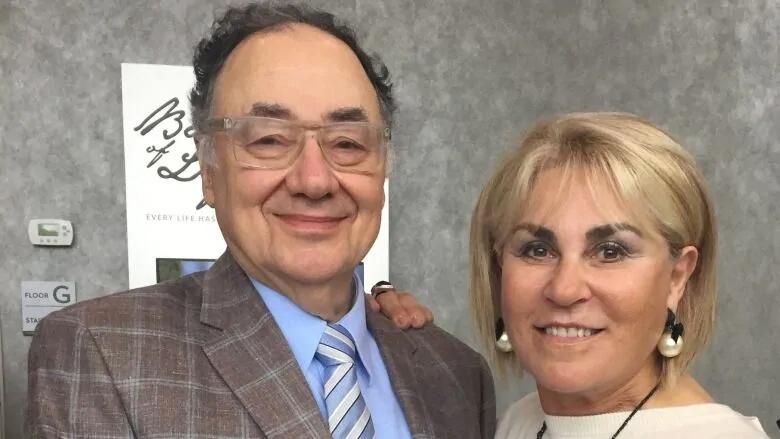 Police have been investigating the 2017 deaths of billionaire philanthropists Barry and Honey Sherman for almost four years now, and new details have surfaced at the top of 2021 that may shed some light into their final hours as well as the intense investigative techniques that officials have been utilizing to figure out the high-profile case.
Article continues below advertisement
Court documents recently made public note some key elements, one being that the couple's son Jonathon told police his parents were "complicated people" and that "there are people out there who would have a grudge against them and would have a reason to hurt them."
Article continues below advertisement
However, Sherman's long-time business partner Jack Kay said, per the docs, that would not have been troublesome as the Shermans had other sources of money. "Apotex was only one part of Sherman's holdings," he noted.
Still, investigators — admitting per the court records that they didn't have "a detailed understanding of the couple, their friends or possible enemies" — stated they were interested in bank records to help check out how the Shermans were spending their reported $5-10 billion fortune.
The documents additionally give grim details regarding the discovery of the Shermans' bodies inside their Toronto house in December 2017. The home was up for sale, and real estate agent Elise Stern was the one who found them in the basement pool area while finishing up a showing of the mansion to potential buyers.
"Stern says it was very weird. They were far away and their heads were elevated and hanging on the railing leading into the pool," police described.
Article continues below advertisement
Upon realizing the two were actually dead, Stern put in a panicked call to 911.
Reports from the couple's housekeeper, personal trainer and a furnace technician stated that all had also entered the house that morning, but none discovered the bodies in the basement area. The housekeeper and trainer noted that the house alarm system had been turned off, which they found unusual.
Toronto police have said they have a number of people whom they consider persons of interest and stated to local news that the case is by no means cold. The deaths continue to stun locals, as the couple did not have any history of personal trouble in their 40 years together, and were known for a generous nature, giving millions of dollars to charity.
The Toronto Star was the first to report on the newly released court docs.