NEWS
An 'Inspiring Comeback': MVP Quarterback Drew Brees Signs Multi-Year Partnership With Copper Compression After Potentially Career-Ending Injury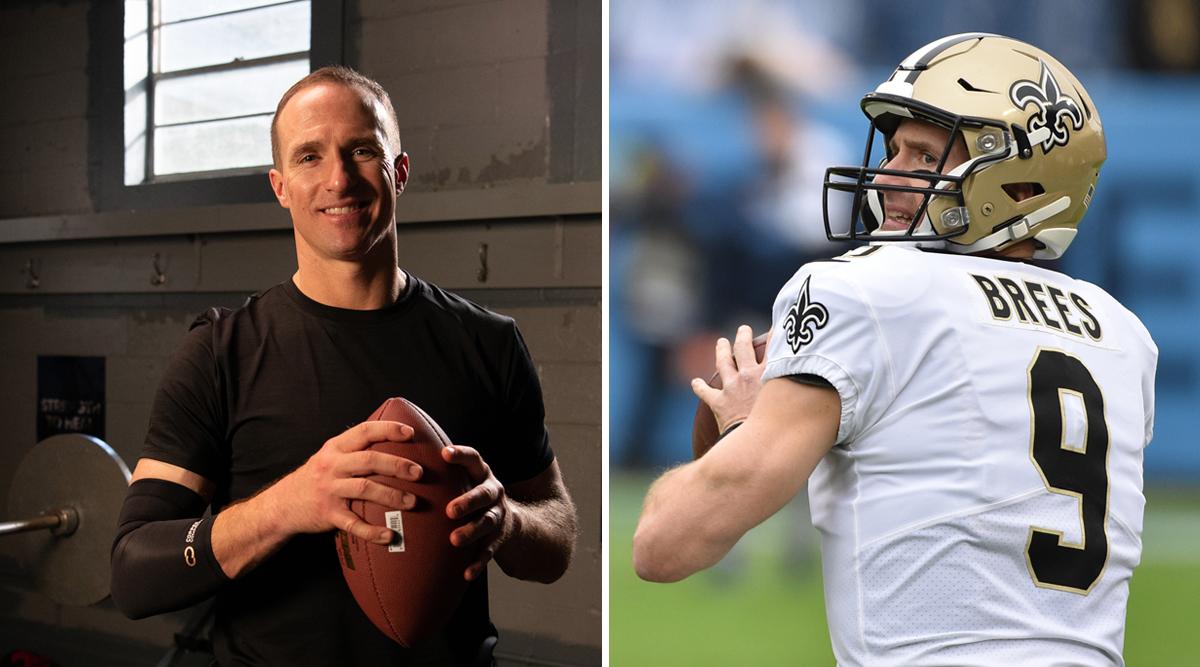 After an almost career-ending injury, New Orleans Saints quarterback Drew Brees has already begun to make a comeback with the help of Copper Compression's powerful targeted compression technology.
Copper Compression — the preeminent designer, manufacturer and provider of copper-infused recovery wearables — announced a multi-year partnership with Brees on Wednesday, January 27.
Article continues below advertisement
"As someone who loves to compete and exercise, I'm excited to announce my new partnership with Copper Compression," Brees said in a statement. "With Copper Compression, I am able to reduce recovery time between workouts, which increases my performance. You don't have to be a professional athlete or weekend warrior to take advantage of the healing benefits of this innovative compression technology."
Article continues below advertisement
The record-breaking quarterback will work with Copper Compression to emphasize the important connection between healing the human body with targeted compression. Brees, 42, previously broke 11 of his ribs — eight on the left side of his chest and three on the right — and suffered from a collapsed lung during a game at the end of last year.
"Throughout my career, I've been fortunate enough to be educated on performance and joint recovery, and I have learned that proper recovery is critical to a successful training process," Brees explained. "After all the years of wearing compression products, I find that Copper Compression is the most effective product on the market!"
Copper Compression president Bobby Cohen described Brees' recovery as "one of the most inspiring comeback stories."
"He represents hope, faith and the strength to overcome any challenges and come back even stronger," he added. "His story perfectly represents the guiding mission we share at Copper Compression — to make a difference in people's lives and empower them to take healing into their own hands and get back to doing what they love."
Article continues below advertisement
The company's unisex products include recovery knee sleeves, wrist braces and hand-relief gloves, as well as back braces, socks and recovery foot, calf and ankle sleeves, just to name a few.
Copper Compression's targeted compression products can be found on Amazon, CopperCompression.com, Target, Wegmans, Kehe, SuperVALUE and other nationwide retail locations.