TRUE CRIME
New Photo Of Gabby Petito's Blood-Smeared Face Released After Her Parents Hurl $50 Million Wrongful Death Lawsuit At Police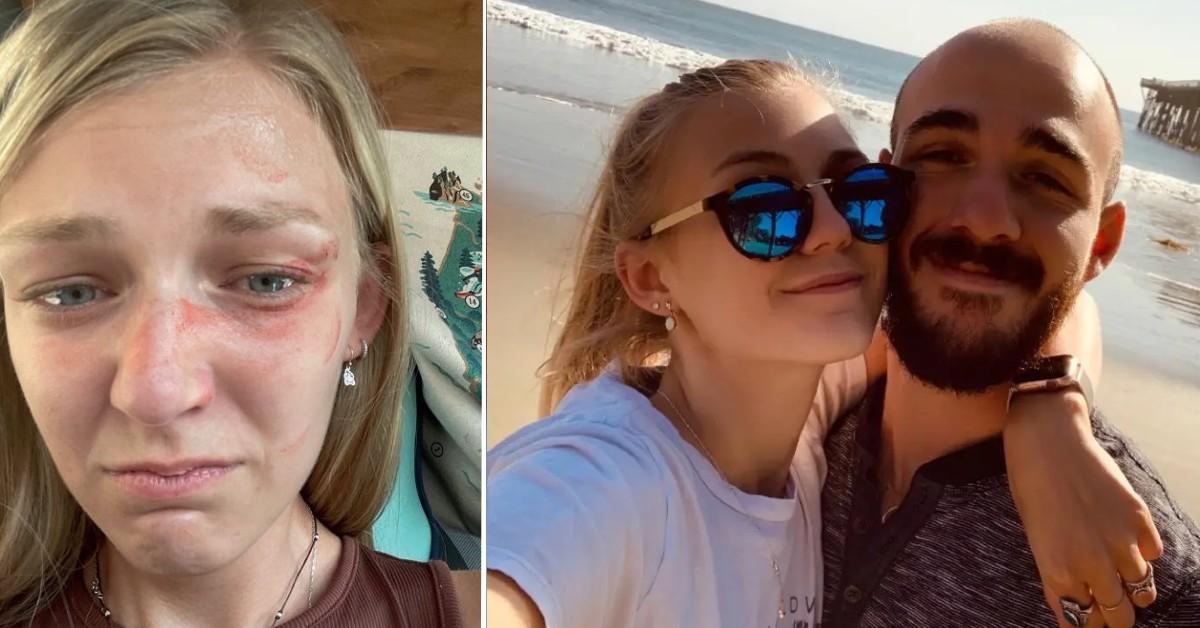 Article continues below advertisement
"Moab police failed to listen to Gabby, failed to investigate her injuries and the seriousness of her assault, and failed to follow their own training, policies, and Utah law," their attorney stated.
In the picture, Petito was visibly distressed and teary-eyed, with blood wiped on her face. According to Radar, the snap was taken at 4:37 p.m. on August 12, 2021, just moments before she and Laundrie were pulled over by police, as earlier in the day, a witness claimed to have seen a man "slapping" someone in their car.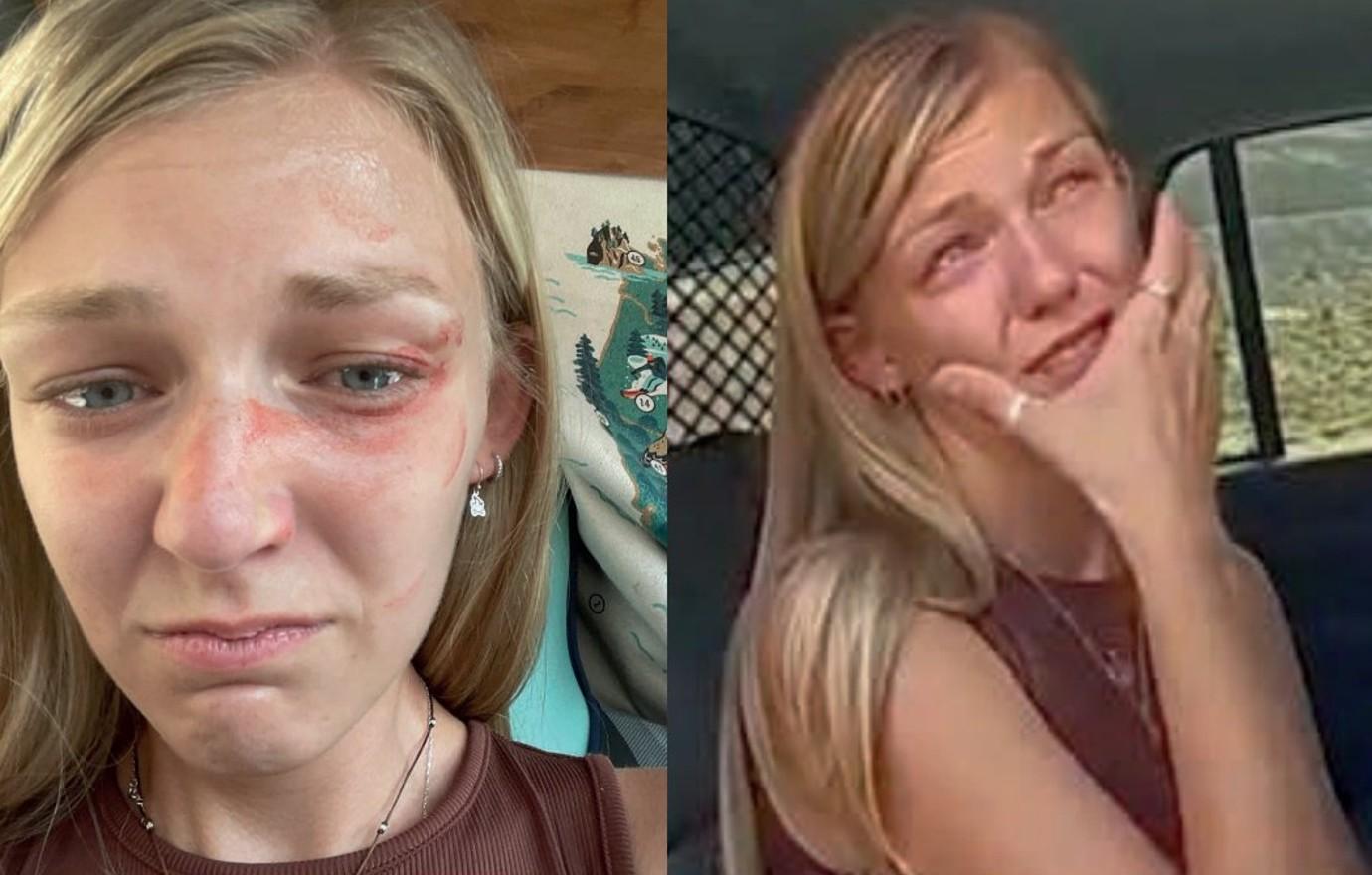 Article continues below advertisement
Petito protected her beau, simply telling the officers they were just having a bad day, noting the blood on her face came from a cut she obtained from Laundrie's fingernail when he grabbed her.
In a separate investigation of the original police report, it was explained officers had to go off the info they were given, which included Petitio admitting to shouting at Laundrie. However, she did tell the cops he grabbed her face at one point during their heated argument.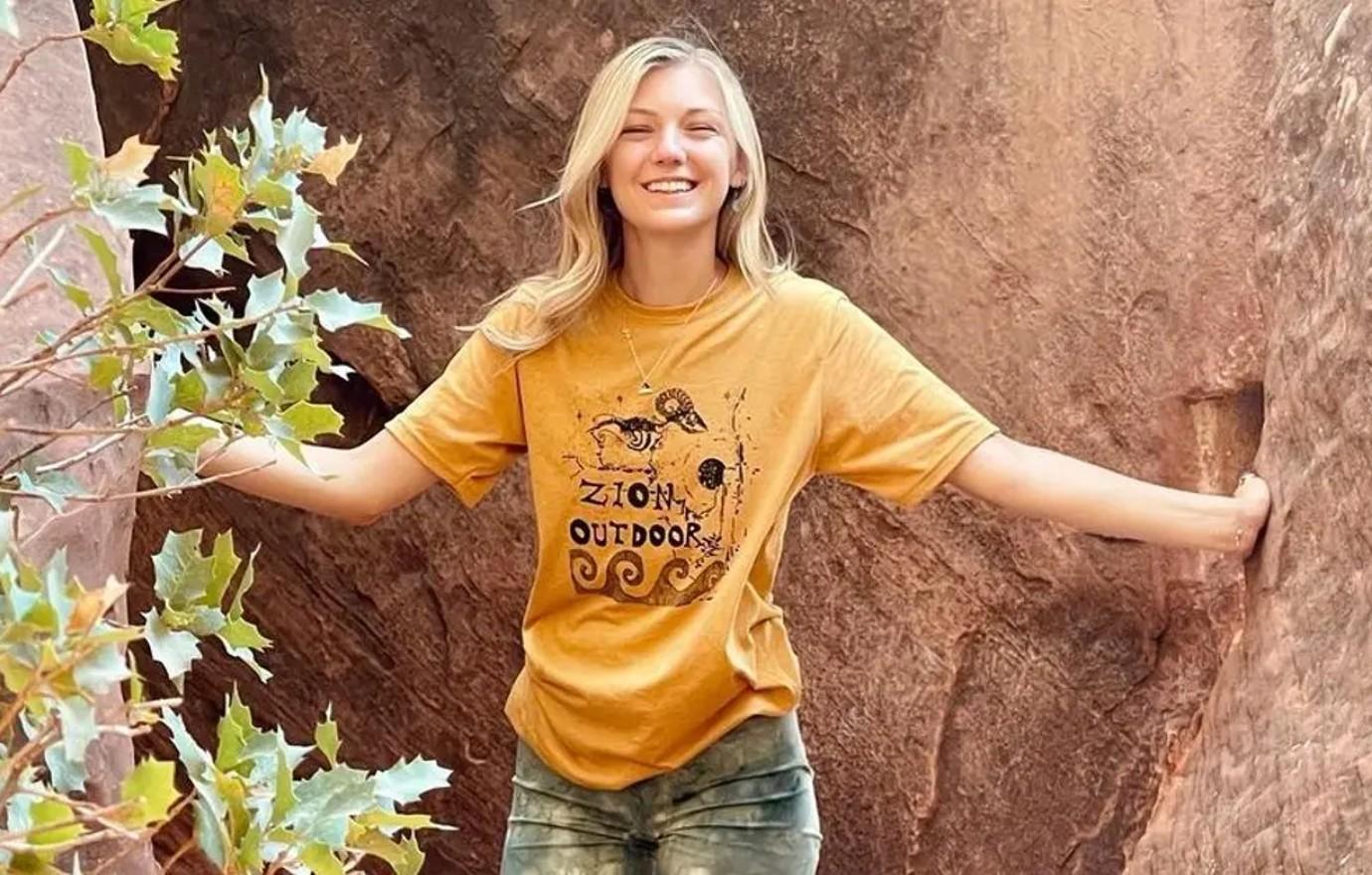 Article continues below advertisement
"The specific act of grabbing someone's face is extremely personal, violent, and controlling," the docs read, then explaining why police didn't charge Laundrie with domestic violence. "Just because there may have been some signs that Brian was the long-term predominant aggressor, law enforcement could only act on the information they were provided."
The cops at the scene let the pair go without any arrests, citing the incident as "disorderly conduct."
Never miss a story — sign up for the OK! newsletter to stay up-to-date on the best of what OK! has to offer. It's gossip too good to wait for!
Article continues below advertisement
On September 11, Petito's parents reported her as missing, and it was revealed that 10 days prior to that, Laundrie had returned to his parents' home alone. He was soon declared a person of interest and ran away, but on September 21, Petito's body was found.
It was revealed she died via strangulation, and in October, it was announced Laundrie died via suicide. The following year, his notebook confession about murdering Petito was released.
Laundrie claimed Petito suffered a horrible injury, so he "ended her life" to help her be free from the burden.
"I thought it was merciful, that it is what she wanted, but I see now all the mistakes I made," he said. "I panicked. I was in shock. But from the moment I decided, took away her pain, I knew I couldn't go on without her."