EXCLUSIVE
CBS Vs. Netflix! Oprah's Prince Harry & Meghan Markle Primetime Interview Could Cost The Couple $100 Million: Source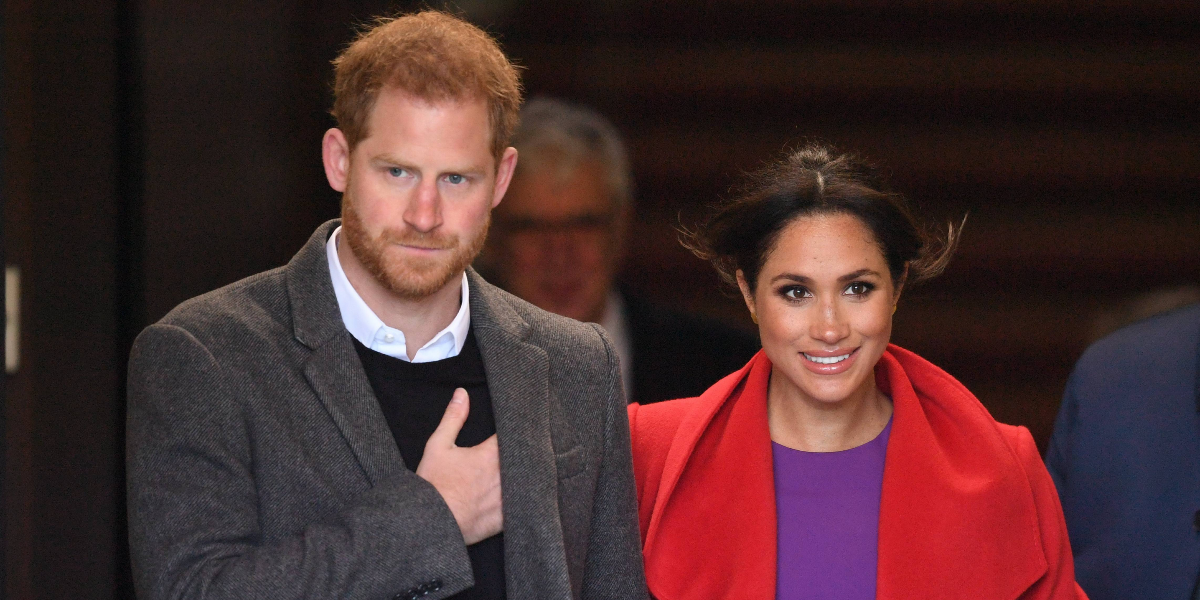 Prince Harry and Meghan Markle's big sit-down interview with Oprah Winfrey airing as a CBS Primetime Special isn't going over well with some at Netflix, the company that paid the former royal couple over $100 million, insiders dish to OK!.
Article continues below advertisement
"No one knows what's going on inside Netflix with regard to Meghan and Harry. The couple reached a major multi-year, multi-million deal, and their first TV project is going to air on CBS. None of this makes any sense," a source tells OK!.
"Harry and Meghan have produced precisely nothing since singing the $100 million deal," the insider notes. "They were supposed to develop documentaries, feature films, scripted television shows and children's series, but the real crown jewels, so to speak, was getting access to these two talking about the most famous family in the world, which is going to CBS!"
Article continues below advertisement
The upcoming Oprah With Meghan and Harry: A CBS Primetime Special, airing on CBS on March 7 at 8 p.m. ET/PT, will be a sit-down interview with the couple covering a "wide-range" of topics. 
"Meghan wants to be interviewed alone at first. Just her and Oprah, then Harry will join them toward the end," the OK! source spills. "Make no mistake, this is the Meghan Markle interview. Meghan one-on-one with Oprah. Harry will be rolled out after Meghan has got whatever she wants to get off her chest."
Viewers can also expect to see an appearance from baby Archie, who will turn 2 years old this May, according to the insider. 
"The biggest question is nothing Oprah is going to ask, but rather, will this CBS special cost Harry and Meghan their $100 million deal with Netflix?" asks a top TV source. "No one, not even princes, are paid $100 million to do nothing. And certainly not to be betrayed."
Article continues below advertisement
Article continues below advertisement
The news of the highly-anticipated Oprah interview followed an even bigger announcement from the royal couple. On Sunday, February 14, the Duke and Duchess of Sussex revealed they were expecting their second child.
The exciting announcement came paired with a black-and-white photo of the happily married couple canoodling in the park. The 39-year-old mom-of-two-to-be, donning a flowy sleeveless dress by Carolina Herrera, is laying in the grass with her head in her husband's lap. The smiling Duke of Sussex is cradling his wife's head, and the Duchess' small (but obvious) bump is on full display. 
Article continues below advertisement
On Twitter, the photographer of their pregnancy announcement, Misan Harriman, wrote, "Meg, I was there at your wedding to witness this love story begin, and my friend, I am honoured to capture it grow. Congratulations to The Duke and Duchess of Sussex on this joyous news!" 
It was likely no coincidence that the couple, who now reside in Montecito, Calif., shared their happy news on Valentine's Day. The romantic holiday day marked 37 years to the day that Princess Diana announced that she was expecting her second son, Harry.
Article continues below advertisement
The joyous announcement comes after the couple shared the news that the former Suits actress suffered a miscarriage last July. In a candid and heartbreaking op-ed for The New York Times in November 2020, the mother wrote about the "unbearable grief" she and her husband endured.
A source previously told OK! that the couple wanted to "try for another baby at the earliest opportunity."
The response to Markle's essay "validated their decision to go public a thousand times over," the insider spilled in December, and helped the couple grow closer. Added the source, "Harry has been an absolute rock for Meghan, and vice versa."