COUPLES
Paris Hilton Reveals She's Started IVF With BF Carter Reum — All Thanks To Pal Kim Kardashian's Advice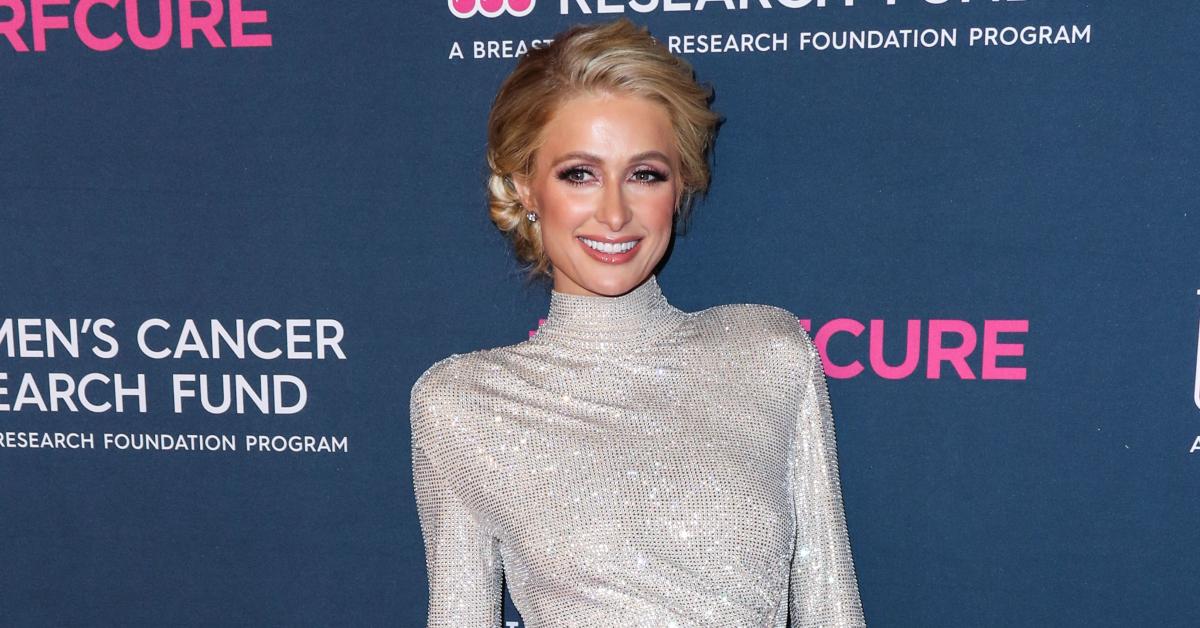 Heiress Paris Hilton has settled down over the past few years and is now ready to be a mom! Hilton revealed she started IVF with her boyfriend, Carter Reum, in the hopes of having "twins that are a boy and a girl."
Article continues below advertisement
The 39-year-old said on "The Trend Reporter with Mara" podcast on Tuesday, January 26, that longtime friend Kim Kardashian introduced her to the idea.
"I didn't even know anything about it. I'm happy that she told me that advice and introduced me to her doctor," Hilton said.
"We have been doing IVF, so I can pick twins if I like."
"I've already undergone the egg extraction procedure. It was tough, but I knew it would be worth it. I did it a couple of times," Hilton explained.
Article continues below advertisement
Hilton — who broke off her engagement to Chris Zylka in 2018 — and Carter have known each other for over a decade but began dating after they reconnected at a Thanksgiving lunch with both of their families in 2019.
Article continues below advertisement
"[Carter] is just my dream guy… He's 100 percent [the one]. We talk about [planning a wedding] all the time and planning our babies' names and all of that," Hilton gushed.
Article continues below advertisement
"Because I really do believe that having a family and having children is the meaning of life," Hilton said, adding that she didn't feel that anyone "deserved that love from me" in the past but has finally found the right person.
Article continues below advertisement
Hilton has a girl's name picked out but is struggling to figure out a cute moniker for a boy.
"So if you have any suggestions, I'm asking my friends. I don't want a theme of cities, but I don't know — it's hard to decide. London for sure for the girl; the boy, I'm just still trying to decide on," she said on the "LadyGang" podcast.
Even Nicky Hilton thinks Paris is ready to take on motherhood.
"Paris is like a big kid herself. So I think she'll be an amazing mother one day," Nicky previously told Us Weekly, adding that her own children, Lily-Grace and Teddy, think their aunt is like "a doll."
"When she visits New York, I'll take them over to her loft, and they'll just look at her dolls and her trinkets and her figurines and then the little dogs, and they just are in heaven."
Article continues below advertisement
For her part, Kardashian has gone through IVF herself and had several operations after childbirth.
"After my daughter [North West] was born, I still continued to do the process of freezing my eggs," Kardashian shared in 2019. "I was able to get pregnant through that with my son Saint, and then I had two embryos left."
Her youngest children, Chicago and Psalm, were born via surrogacy.