COUPLES
Pregnant Bindi Irwin Offers Glimpse Inside Unborn Daughter's Zoo-Themed Nursery — Crikey, It's Cute!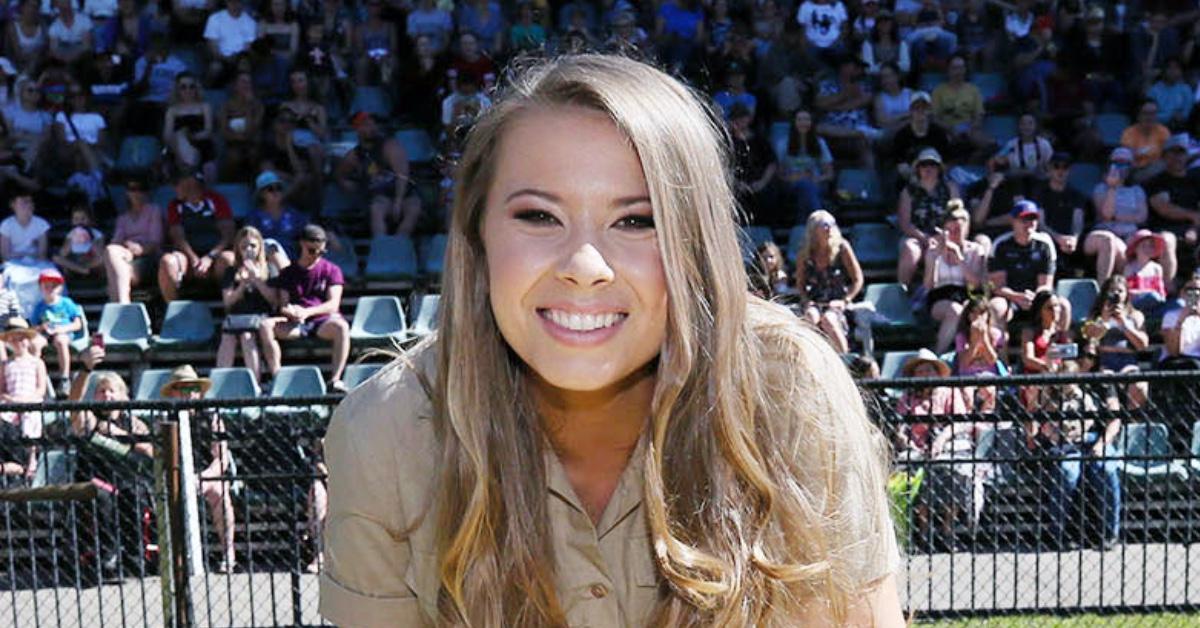 Pregnant Bindi Irwin offered a glimpse inside her unborn daughter's Australian Zoo-themed nursery on Tuesday, March 9 — and, let's just say, this room is too koala for words!
The soon-to-be mama showed off the wildlife art piece on her Instagram Story, while hubby Chandler Powell shared the same photo to his respective Instagram account.
Powell thanked the couple's "friend, Maryanne, for this amazing painting in our daughter's Australia Zoo nursery," via his caption, before adding: "She's going to love it!🐊."
Article continues below advertisement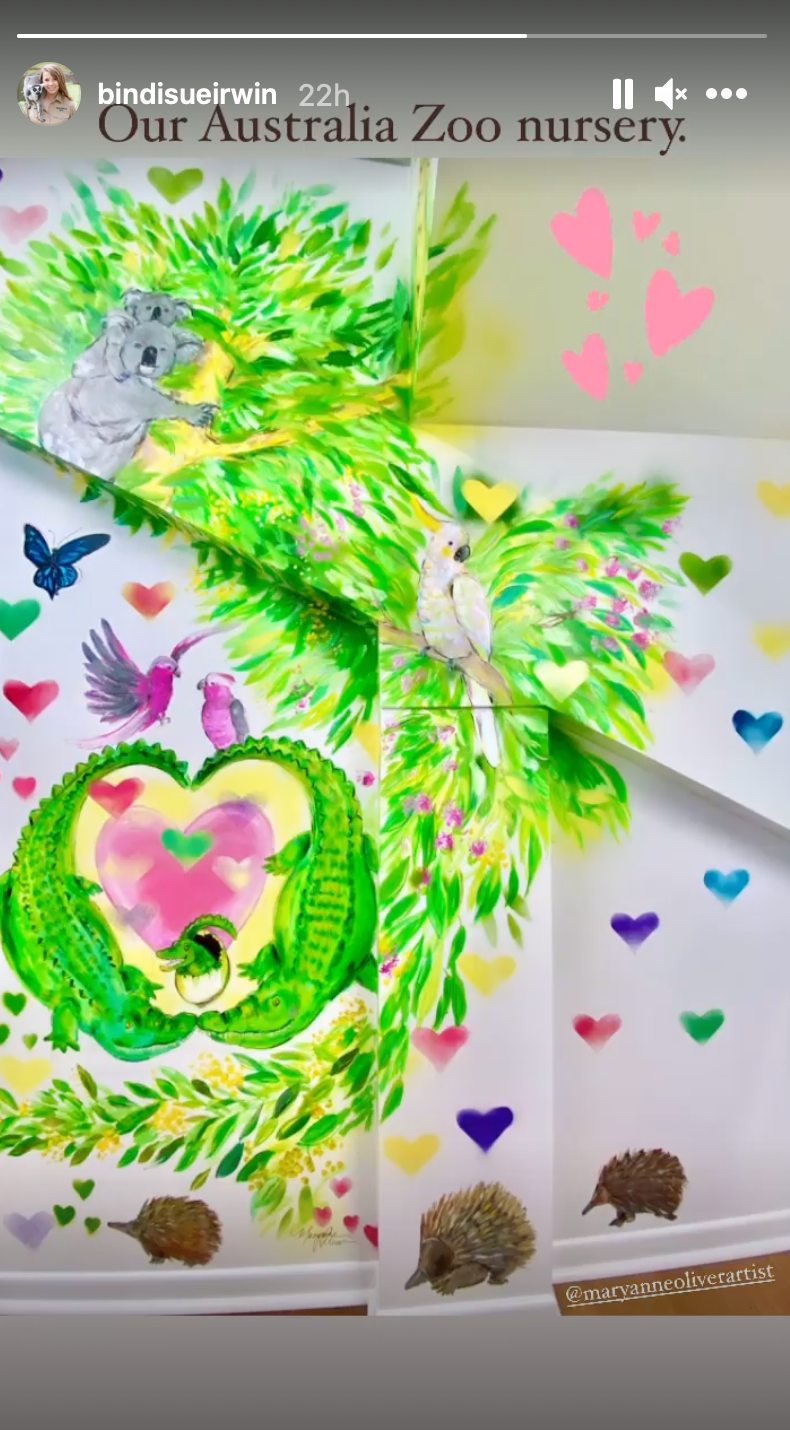 Article continues below advertisement
Last week, the daughter of late Steve Irwin gushed over Powell, calling him the "light of my life."
"Every day I'm thankful for this extraordinary man that I get to call my husband. @chandlerpowell, I love you with all my heart," the Creating a Conservation Legacy author wrote alongside the selfie of the lovebirds.
And while the duo, who shared their pregnancy news last August after tying the knot in March, are eagerly awaiting the arrival of their bun in the oven, they have yet to decide on a name for their baby girl. For the time being, Irwin and Powell have decided to call their child Baby Wildlife Warrior.
Since Irwin's father, a.k.a. "The Crocodile Hunter," passed away in 2006, she often takes any opportunity she can to pay tribute to the legend. The brunette beauty and Powell previously recreated an adorable photo of her father and mom Terri Irwin from when she was pregnant with Robert Irwin in 2003.
"Recreating a very special moment. Third trimester love," Irwin captioned the photo of her husband kissing her baby bump alongside a second photo of her father kissing her mom's growing bump years prior.