NEWS
'Anyone Who Doubts Me, Contact My Office': President Joe Biden Fires Back At Hecklers During State Of The Union Speech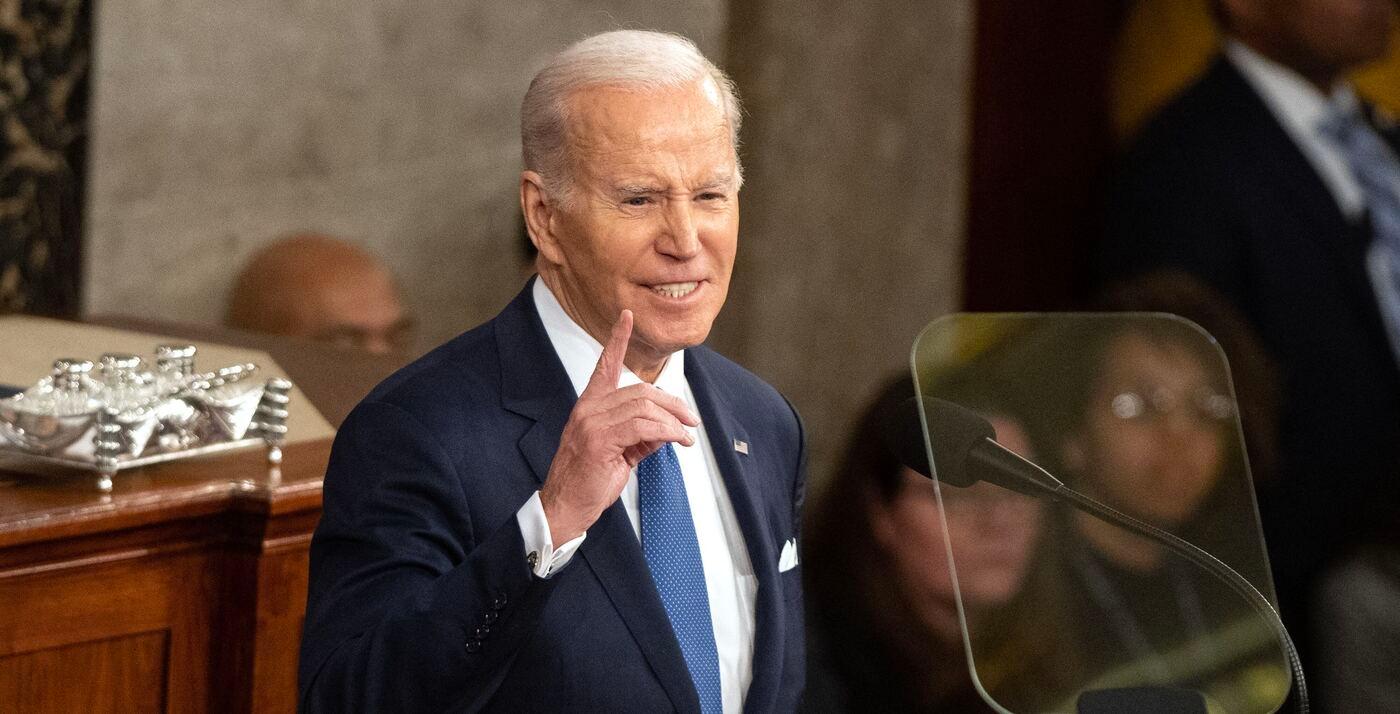 President Joe Biden doesn't have time to deal with the haters.
On Tuesday, February 7, the 80-year-old gave his State of the Union speech but others chimed in without warning, including controversial Rep. Majorie Taylor Green who called out "Liar!" before other Republicans started to join in.
Article continues below advertisement
"Anyone who doubts me, contact my office ... I'll give you a copy of the proposal," he shot back in his speech. "I enjoy conversion. So folks, as we all apparently agree, Social Security and Medicare is off the books now, right? Let's all agree — and we apparently are — let's stand up for seniors."
"We will not cut Social Security. We will not cut Medicare," Biden continued. "If anyone tries to cut Social Security — which apparently they're not going to do — and if anyone tries, and Medicare, I'll stop them. I'll veto it."
There was another moment during the night that also stood out, as Green, 48, yelled, "China's spying on us!" and 'Secure the border!" while Biden was speaking.
Article continues below advertisement
Biden has been known to talk back and put someone in their place. As OK! previously reported, when he was getting grilled about the classified documents found in his Delaware home, he seemingly got angry about the conversation.
"We found a handful of documents were filed in the wrong place," Biden responded to reporters. "We immediately turned them over to the Archives and the Justice Department."
The president said he is "fully cooperating and looking forward to getting this resolved quickly."
"I think you're going to find there's nothing there," he said.
Biden seemed annoyed that no one was asking him about the flooding going on in California.
"Why you don't ask me questions about that?" he fumed.
Article continues below advertisement
Never miss a story — sign up for the OK! newsletter to stay up-to-date on the best of what OK! has to offer. It's gossip too good to wait for!
Classified documents and official records were found at the Penn Biden Center in Washington, D.C., in addition to in the garage of Biden's home, but he wasn't making a big stink about the issue, unlike Donald Trump, who also had classified documents at Mar-a-Lago.
"The DOJ officials with me immediately took possession of them," Richard Sauber, White House special counsel, said in the statement after the six documents popped up in Delaware.
"Since that discovery, the President's personal attorneys have cooperated with the Archives and the Department of Justice in a process to ensure that any Obama-Biden Administration records are appropriately in the possession of the Archives," Sauber explained about "a small number of documents with classified markings," which were discovered by Biden's legal team.