NEWS
President Joe Biden Fumbles Over His Words When Speaking About Classified Documents Found In His Home: 'There's No There There'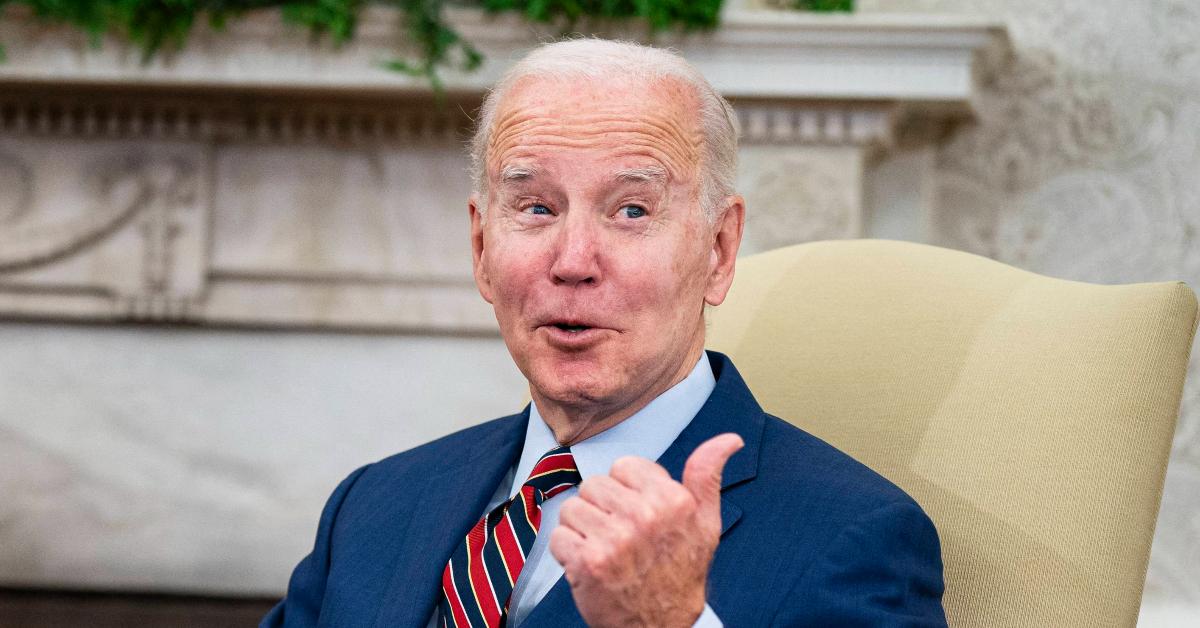 When President Joe Biden was asked about the classified documents being found in his home and former office, the 80-year-old fumbled over his words and seemed flustered.
"We found a handful of documents were filed in the wrong place," Biden responded to reporters. "We immediately turned them over to the Archives and the Justice Department."
The president said he is "fully cooperating and looking forward to getting this resolved quickly."
"I think you're going to find there's nothing there," he said. "There's no there there."
Article continues below advertisement
Biden appeared frustrated that people were focusing on the documents, rather than the storms in California.
"Why you don't ask me questions about that?" he fumed.
Article continues below advertisement
As OK! previously reported, classified documents and official records were found at the Penn Biden Center in Washington, D.C., in addition to in the garage of his Wilmington, Delaware, home.
"The DOJ officials with me immediately took possession of them," Richard Sauber, White House special counsel, said in the statement after the six documents popped up in Delaware.
"Since that discovery, the President's personal attorneys have cooperated with the Archives and the Department of Justice in a process to ensure that any Obama-Biden Administration records are appropriately in the possession of the Archives," Sauber explained about "a small number of documents with classified markings," which were discovered by Biden's legal team.
Article continues below advertisement
Biden's team has been criticized for not notifying the public sooner about the findings. However, Biden said he had "no regrets" over how his team handled things.
"I'm following what the lawyers have told me they want me to do," he said.
Article continues below advertisement
She later compared the situation to when Donald Trump's Mar-a-Lago home was raided in 2022 when he too had a lot of classified documents laying around.
"Trump: Has declassification authority Biden: ZERO declassification authority Trump: One SECURE location Biden: Multiple UNSECURE locations Trump: National Archives was aware Biden: National Archives wasn't aware Yes, there's a difference," she wrote on Twitter.