NEWS
President Joe Biden Forgets How To Pronounce Kamala Harris' Name In Latest Slip-Up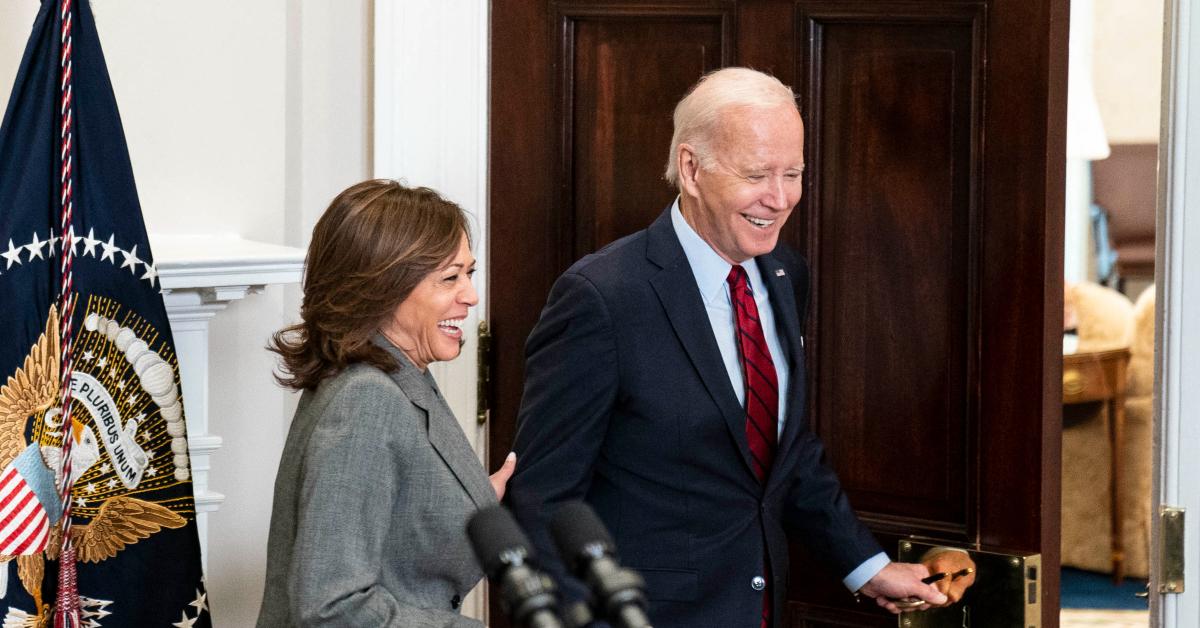 Two years into his presidency, President Joe Biden seemingly forgot to how to pronounce Kamala Harris' name during a White House event.
"As Kamala said, we're all closely monitoring the storms, the floods, the landslides all across California," Biden said while celebrating NBA champion Golden State Warriors.
When talking about the VP, he pronounced it like "CAM-a-la" rather than the right way of "COMMA-la."
Article continues below advertisement
In 2016, a video clip featuring children saying Harris' moniker was released so everyone would understand the right way of pronouncing it.
"It's not CAM-EL-UH. It's not KUH-MAHL-UH. It's not KARMEL-UH," the children said in the video clip.
Harris also spoke about how people never get her name right in her memoir. "[M]y name is pronounced 'comma-la,' like the punctuation mark. It means 'lotus flower,' which is a symbol of significance in Indian culture," she wrote.
Article continues below advertisement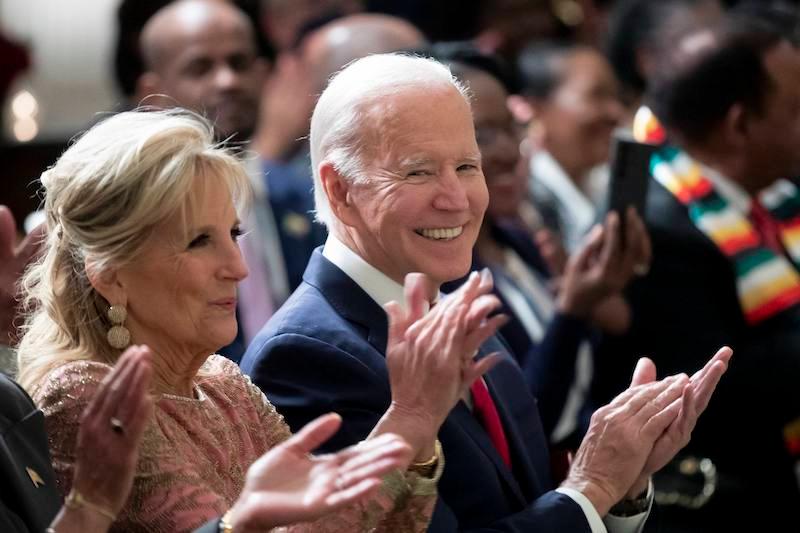 This is hardly the first time the 80-year-old has slipped up while giving speeches. As OK! previously reported, the politician didn't remember Martin Luther King Jr.'s daughter-in-law Arndrea Waters King's name on as he sang "Happy Birthday" to her on January 16.
"Martin the Third, we celebrate a legacy of your beloved father and mother. They worked for the beloved community. But congratulations today to the honorees including your wife, who I understand it's her birthday today?" Biden said while at an event organized by Al Sharpton's National Action Network and co-chaired by Martin Luther King III, 65, and his wife.
Article continues below advertisement
"Well look, my wife has a rule in her family, when it's someone's birthday, you sing 'Happy Birthday.' You ready?" the president said before he sang out loud.
Biden tried to find her name on the teleprompter, but he ended up saying: "Happy birthday, dear Valz-dvit."
Article continues below advertisement
Though some people question if Biden should be in office at 80 years old, he made it clear that he's totally with it.
"Well, if they are concerned about getting anything done, look what I have gotten done. Name any president in recent history that has gotten as much done as I have. Not a joke. They may not like what I have gotten done, but the vast majority of the American people do, and so it's a matter of can you do the job?" he told Jake Tapper in an interview.
"And I believe I can do the job, I have been able to do the job, I've got more done, and I ran on that. I said this is what I am going to do, and I am still getting it done," he continued. "Making sure veterans get compensated, making sure we're in a situation where we finally have action on guns. I just think it's a matter of has anybody done more in the first two years in their administration? They've been saying this about my age since I have been able to run. Come work out with me in the mornings!"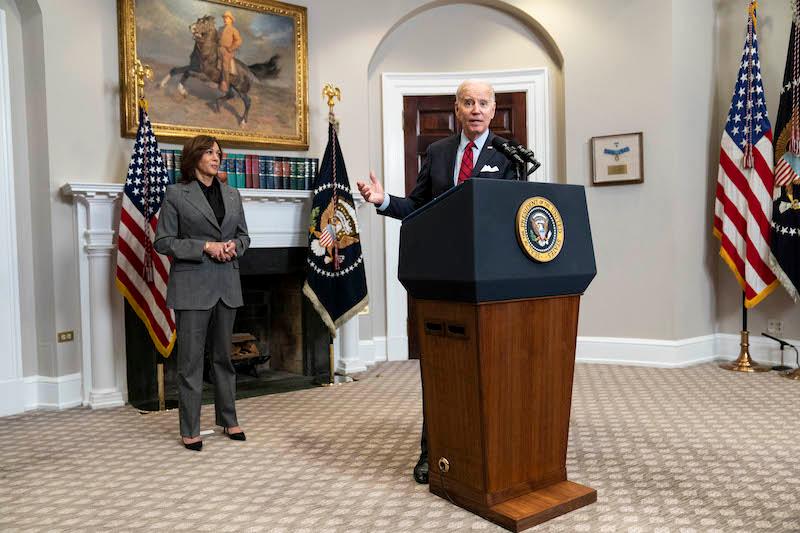 Article continues below advertisement