NEWS
'An International Joke': President Joe Biden Ripped Apart for Claiming His Administration Has Effectively 'Ended Cancer as We Know It'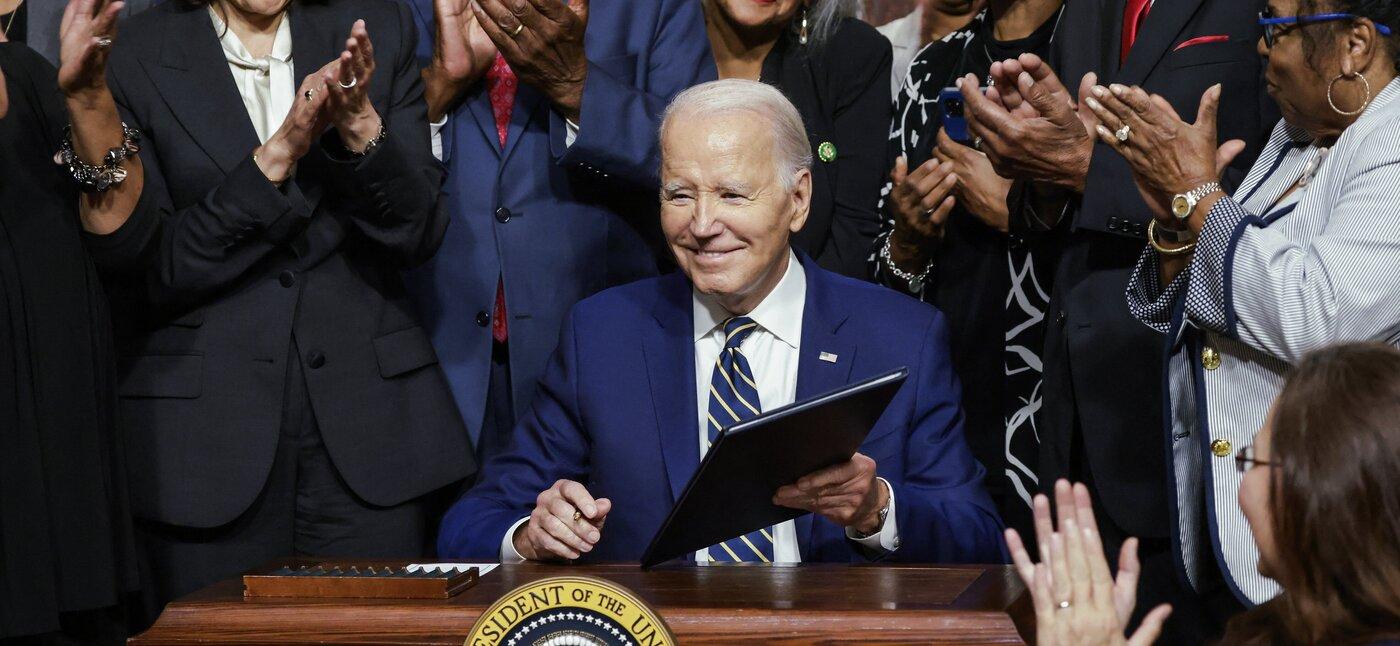 President Joe Biden is at it again with his concerning remarks.
This time around, the president, 80, claimed his administration has done wonders, including ending "cancer as we know it."
Article continues below advertisement
On Tuesday, July 25, Biden made the alarming remark while talking about expanding access to mental health care at the White House.
"One of the things I'm always asked is why Americans have sort of lost faith for a while in being able to do big things. If you could do anything at all, Joe, what would you do? I said I'd cure cancer. They looked at me like, why cancer? Because no one thinks we can. That's why, and we can. We ended cancer as we know it," he stated.
Of course, social media couldn't help but rip Biden apart, with some even fact-checking the remark.
Article continues below advertisement
"The dementia is so bad that now he thinks he cured cancer," one person wrote, while another added, "Hey, @joebiden cured cancer, everybody! He just announced it! He did it with all the money Hunter got him from other countries! He's a cancer-curing child-sniffing cocaine-doing hero! Bow down, Democrats, to the end of cancer hero!"
"Biden just announced that he's cured cancer. Yes, he seriously did. We are an international joke," a third user stated, while a fourth person joked: "JUST IN: President Joe Biden has officially cured cancer according to President Joe Biden. What an amazing day for people all around the world…Biden will now be working to cure dementia."
"Don't question him. Joe is the 2nd smartest person I know of (Hunter is 1st)," a fifth person quipped, referring to the politician's son Hunter Biden, who will soon plead guilty to federal tax charges.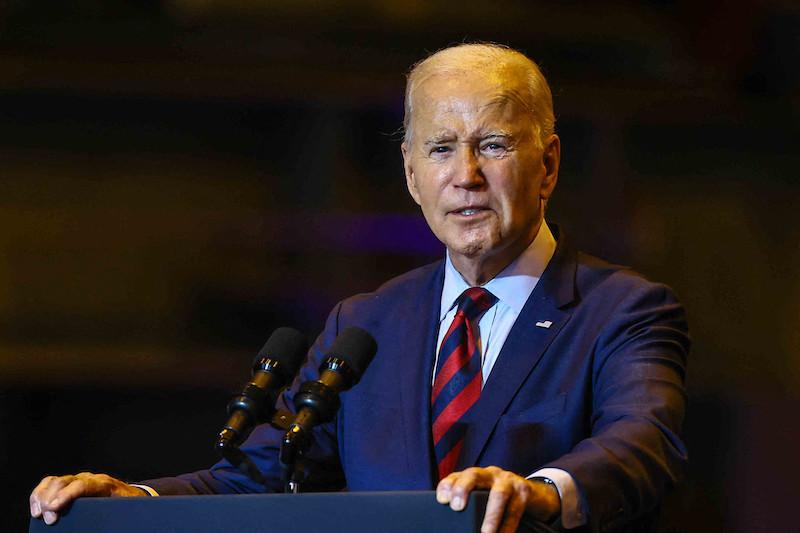 Article continues below advertisement
As OK! previously reported, this is hardly the first time Biden has messed up while speaking.
On July 20, the commander-in-chief caused a stir when he spoke about the success of "Bidenomics."
"I often say, and I mean this sincerely, Wall Street — good folks down there — but they didn't build the middle class. They didn't build America. The middle class was built by the middle class," he said.
"I watched my dad growing up, and not a whole lot of benefit trickled down on his kitchen table as a consequence of trickle-down economics," he added.
Article continues below advertisement
Never miss a story — sign up for the OK! newsletter to stay up-to-date on the best of what OK! has to offer. It's gossip too good to wait for!
Article continues below advertisement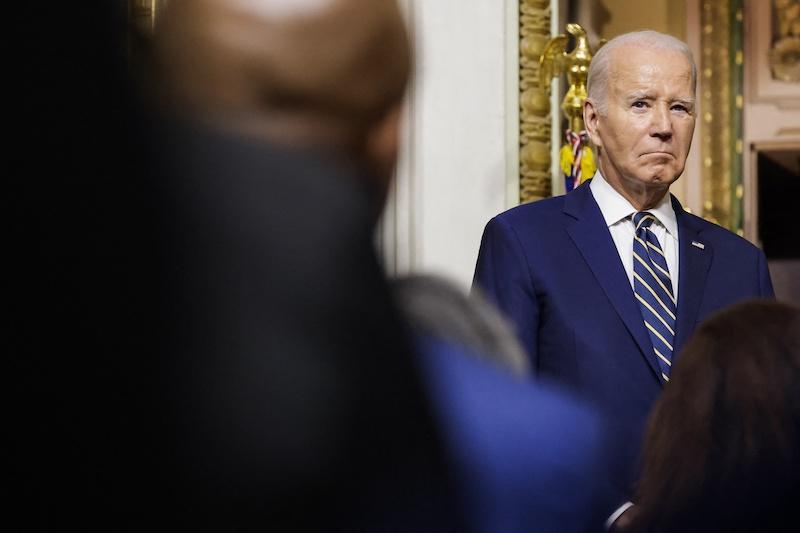 People then commented on how he didn't make sense. "He's fine. This is fine," one person wrote, while another said, "Biden just said he watched his dad suffer under 'trickle down economics.' In the 1950s? Wut?"