ROYALS
Somebody To Lean On: Prince Edward's Wife Sophie Consoles Prince George At Queen Elizabeth II's Funeral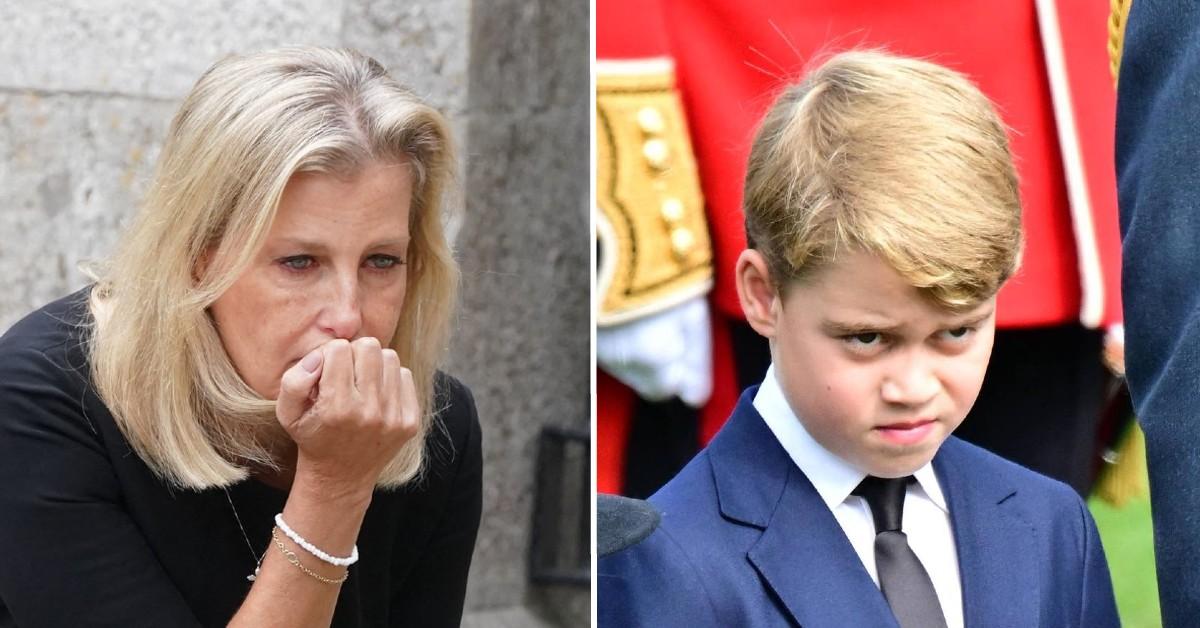 While some royal family members remain estranged, others appear to be closer than ever. During Queen Elizabeth II's funeral services, on Monday, September 19, Prince Edward's wife, Sophie, Countess of Wessex, was seen consoling Prince George during an emotional moment.
Article continues below advertisement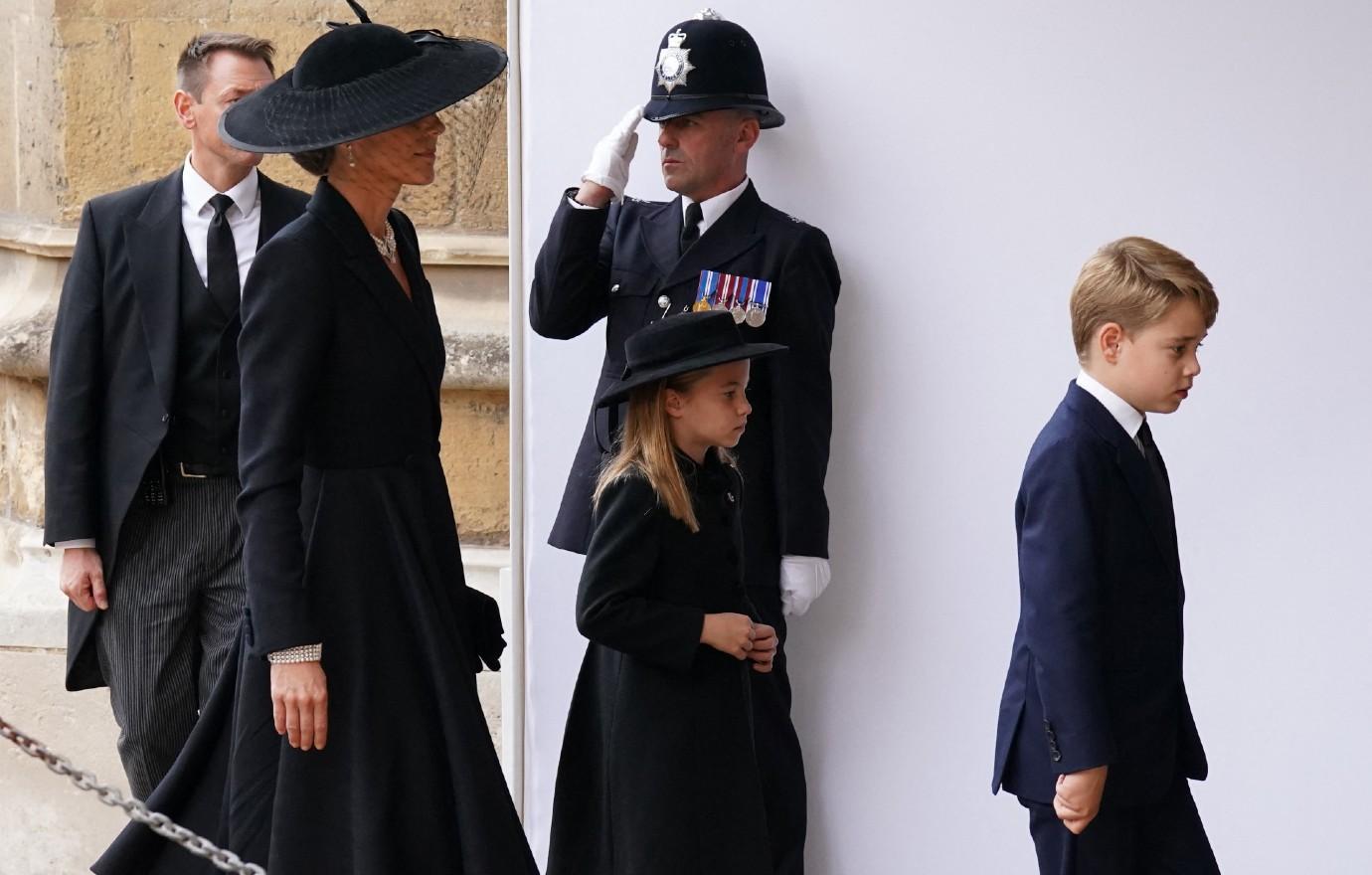 In photos from the day, the 9-year-old appeared to cry, prompting his great aunt to comfort him as they attended the services alongside his father, Prince William, his mother, Kate Middleton, and his sister, Princess Charlotte. His little brother, Prince Louis, 4, did not make an appearance, as he is still too young to understand what is going on.
PRINCE HARRY FELT HIS FAMILY WASN'T SHOWING MEGHAN MARKLE ENOUGH 'SUPPORT' OR 'RESPECT' AFTER THEY MARRIED, AUTHOR CLAIMS
Article continues below advertisement
Despite the small fit of tears, Prince George and his 7-year-old sister were on their best behavior during the headline-making ceremony. "They looked like really incredibly well behaved kids but a little like kids, a little like, 'wow this is a lot,'" attendee Mark Tewksbury, a member of the Order of Canada, said of the siblings.
"For little Prince George, this will be him one day and he doesn't really know that yet. And then I thought, 'Ah, he's just lost his great-grandmother,'" he continued.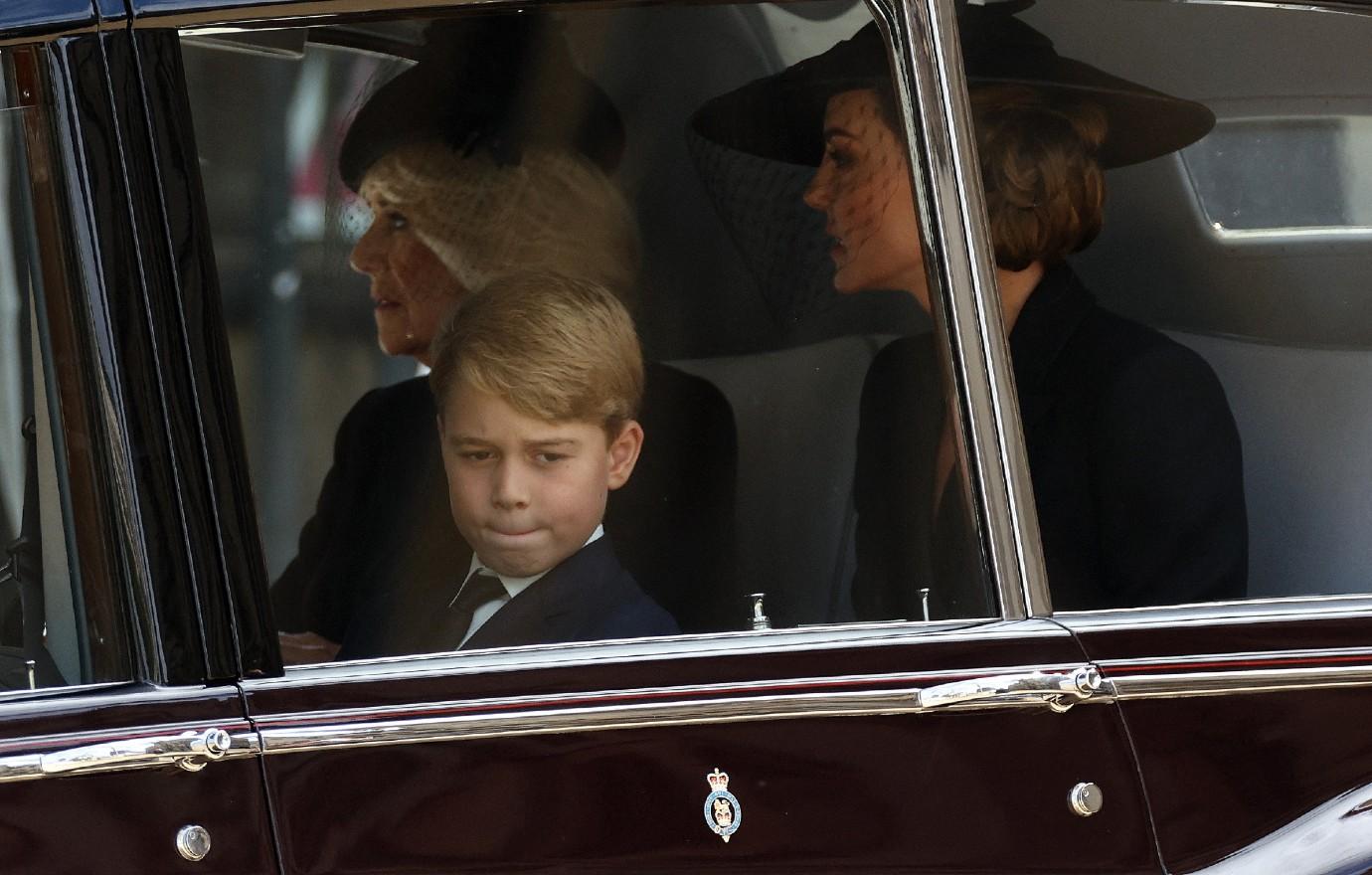 Article continues below advertisement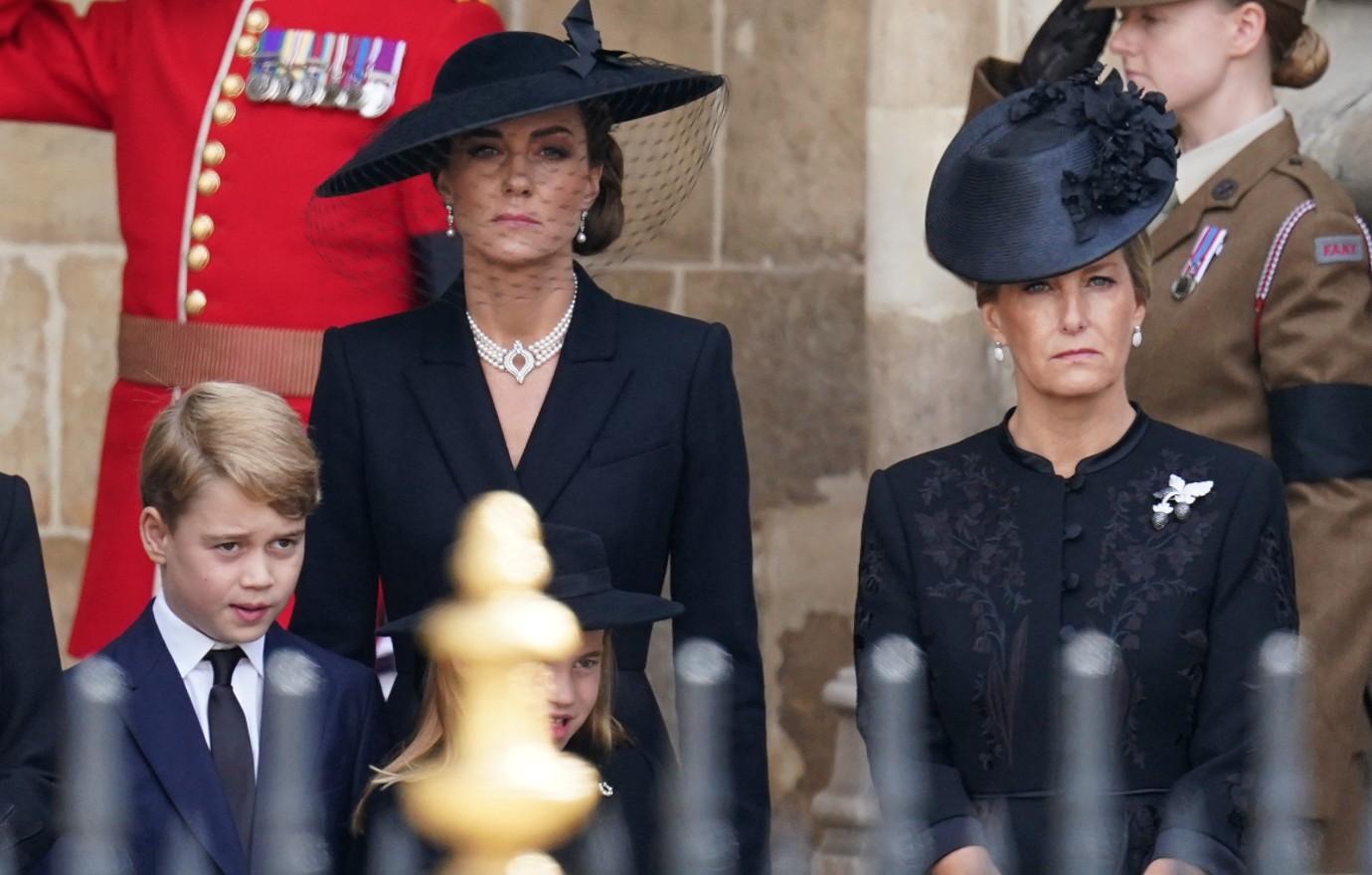 Article continues below advertisement
"He spoke about George, Charlotte and Louis, saying that they were trying to keep some sense of continuity for them at school and keep things as normal as possible," Elaine Gee, a local teacher, shared of a conservation she had with Prince William.
Both Prince George and Princess Charlotte trailed behind their great-grandmother's casket as it made it's way to Westminster Abbey in London. As the coffin passed the brother and sister duo, Prince Charlotte instructed her older sibling to bow in homage to the royal matriarch.