ROYALS
'Ridiculous' Prince Harry Blasted For Making A Mockery Of Monarchy In 'Late Show' Trumpet Skit: 'You Are A Disgrace'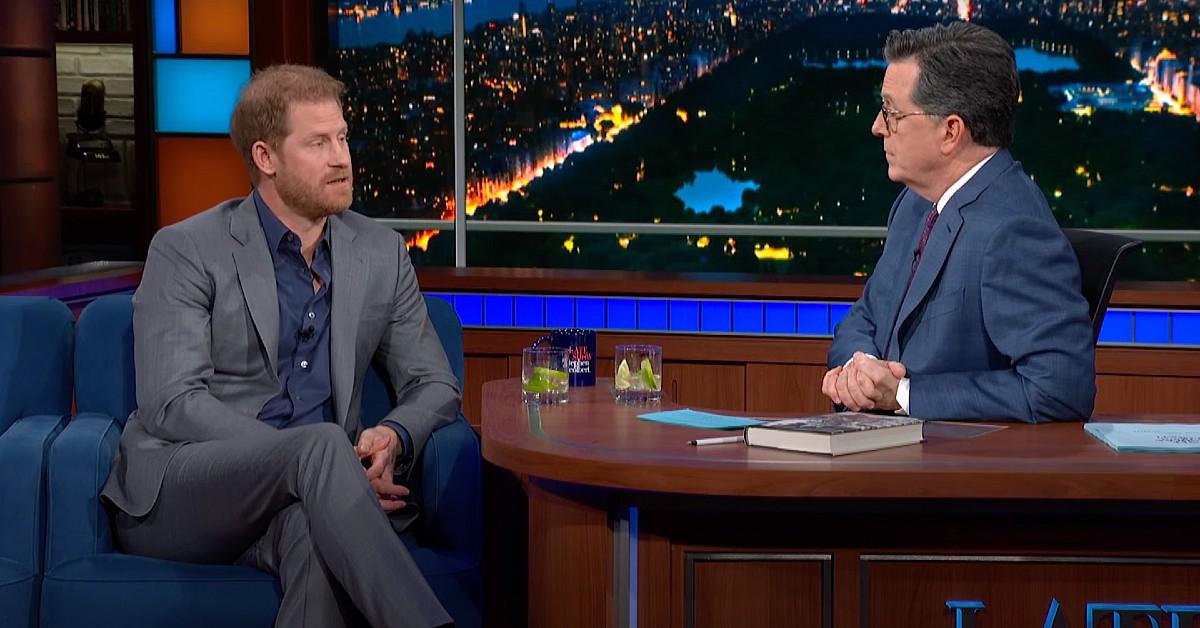 Prince Harry appears to be causing a stir everywhere he goes. After dropping his bombshell memoir, Spare, a controversial interview with the Duke of Sussex aired in the later hours, leaving many at a loss for words.
During his pre-taped appearance on The Late Show With Stephen Colbert, which aired Tuesday, January 10, Harry not only shared more jaw-dropping claims about his royal life, but also appeared to make a mockery out of the monarchy.
Article continues below advertisement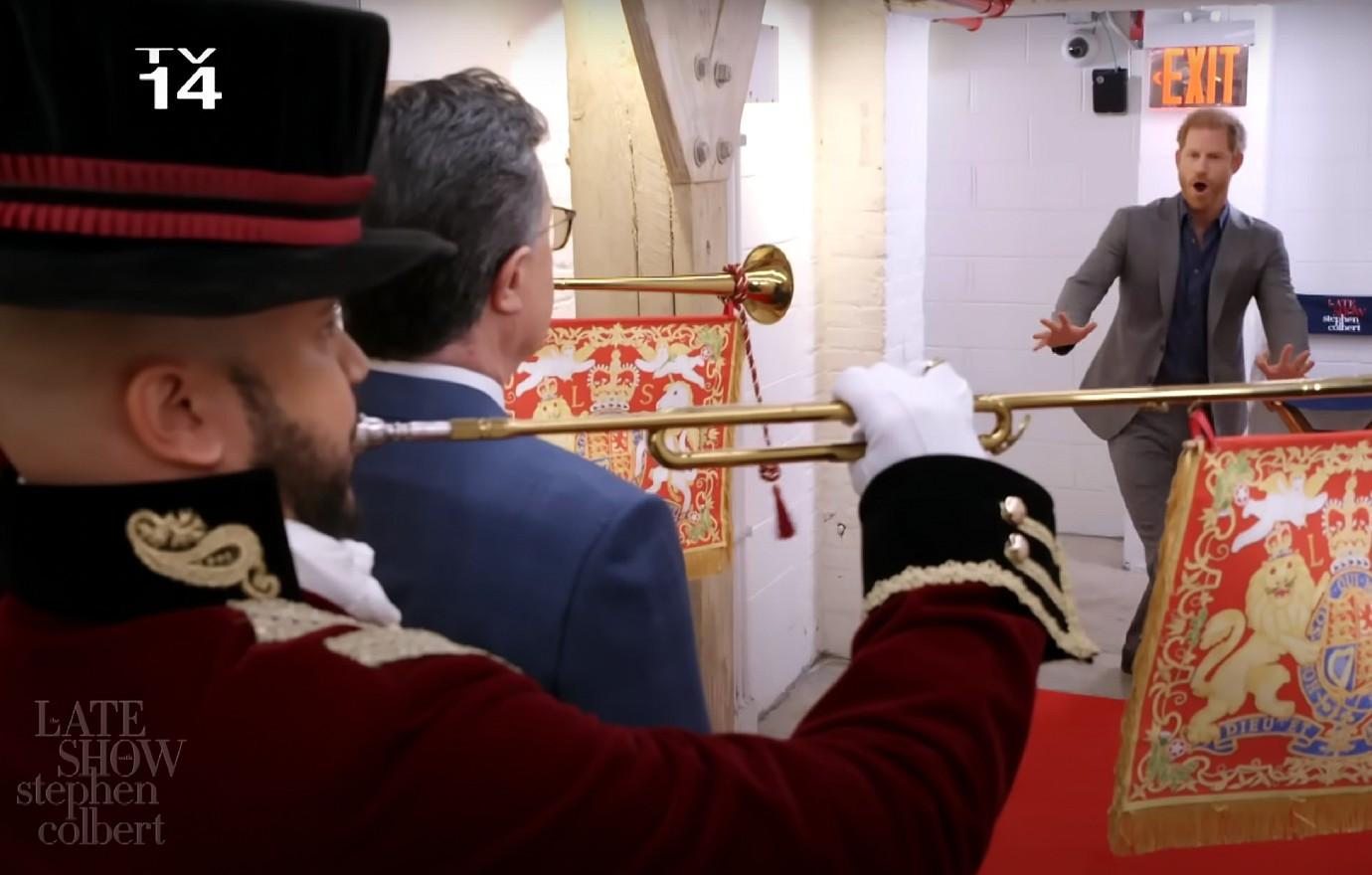 The episode began with Harry being greeted at the New York City studio by two trumpet heralds wearing regal uniforms. The red-headed royal is seen walking along a red carpet while the trumpeters begin their fanfare.
FANS SLAM PRINCE HARRY FOR SKIPPING OUT ON LIVE APPEARANCE & PRE-TAPING 'LATE SHOW' SIT-DOWN
"Woah, woah, woah, stop, stop. Stephen, not needed, but thank you, I appreciate it," Harry told the show host, who replied: "What are you talking about? This isn't for you! Get out of the way, he's coming!"
Article continues below advertisement
Tom Hanks is then seen rounding the corner, joking: "I'm back! Where's my fanfare?"
Though the skit was likely not made with ill-intent, it didn't sit well with royal fans, who took to social media to express their upset with the duke for his role in it all.
One online user bashed King Charles III's youngest son for "mocking the monarchy," while another doubled down, "Ridiculous. Embarrassing. Unnecessary. Unpleasant. Wrong."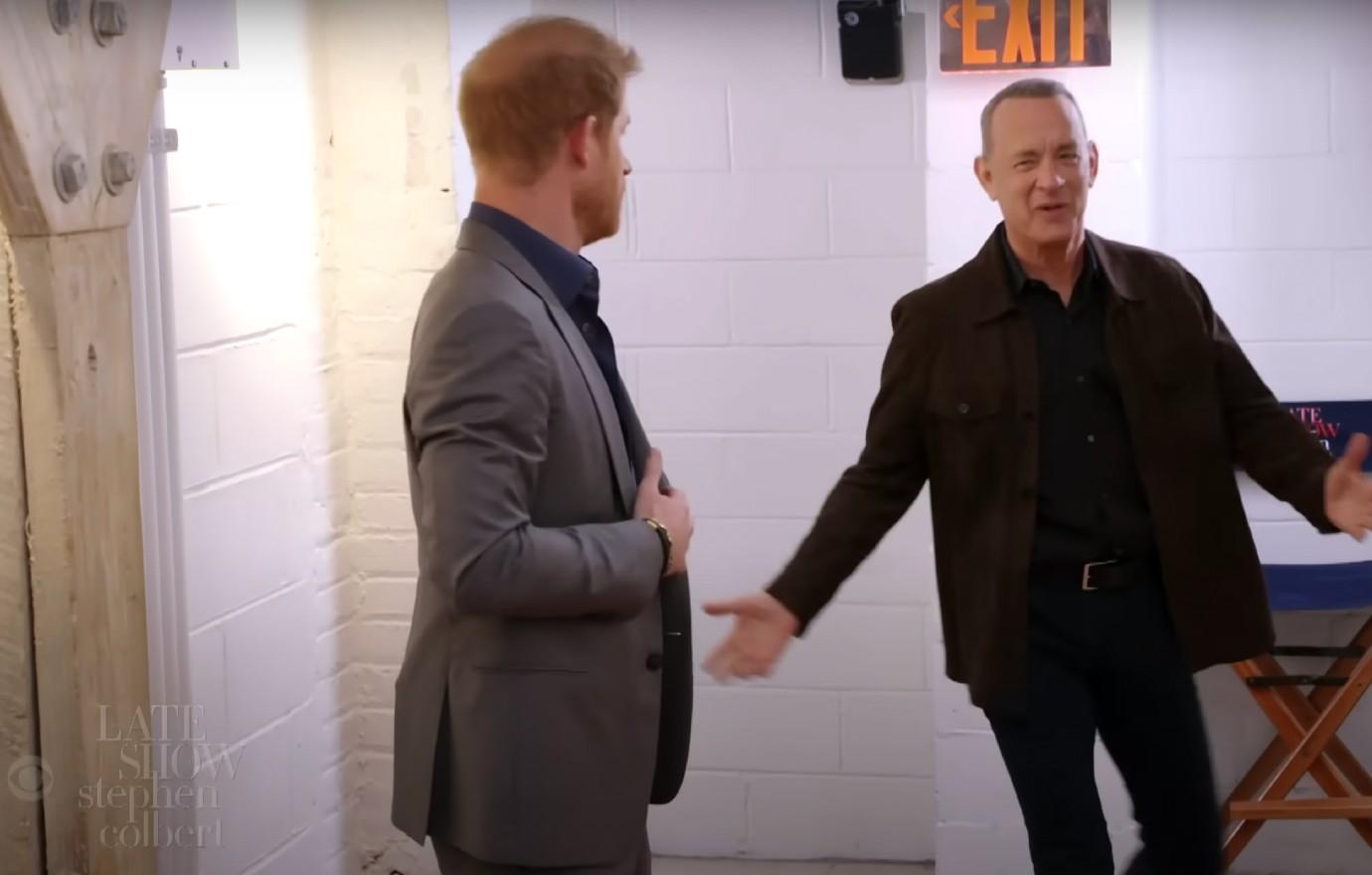 Article continues below advertisement
"I wonder how they would like it if we mocked their culture and traditions?" pondered a third, with a fourth adding: "You are a disgrace Harry."
Once sitting on the host's coveted guest couch, the two divulged in an honest conversation about Harry's drama with his family, namely his older brother, Prince William.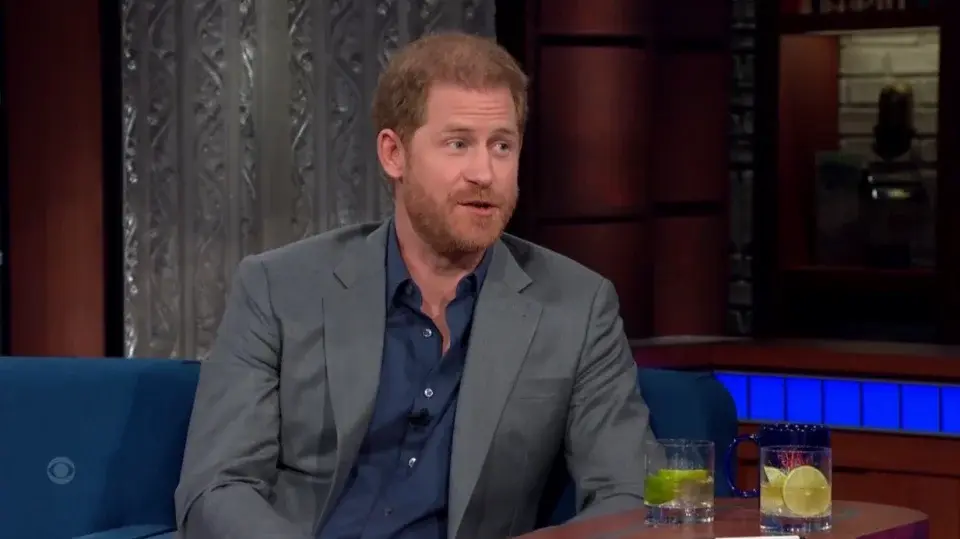 Article continues below advertisement
Article continues below advertisement
Despite being at odds with his family in recent years, especially after he and Meghan Markle stepped back from their senior royal duties in 2020, Harry recently admitted to wanting to reconcile with his dad and brother.
The Sun reported on royal fan's upset with Harry's skit.