ROYALS
Prince Harry And Meghan Markle's 'Billion-Dollar Brand' Spells 'Catastrophe' For The Royal Family, Expert Insists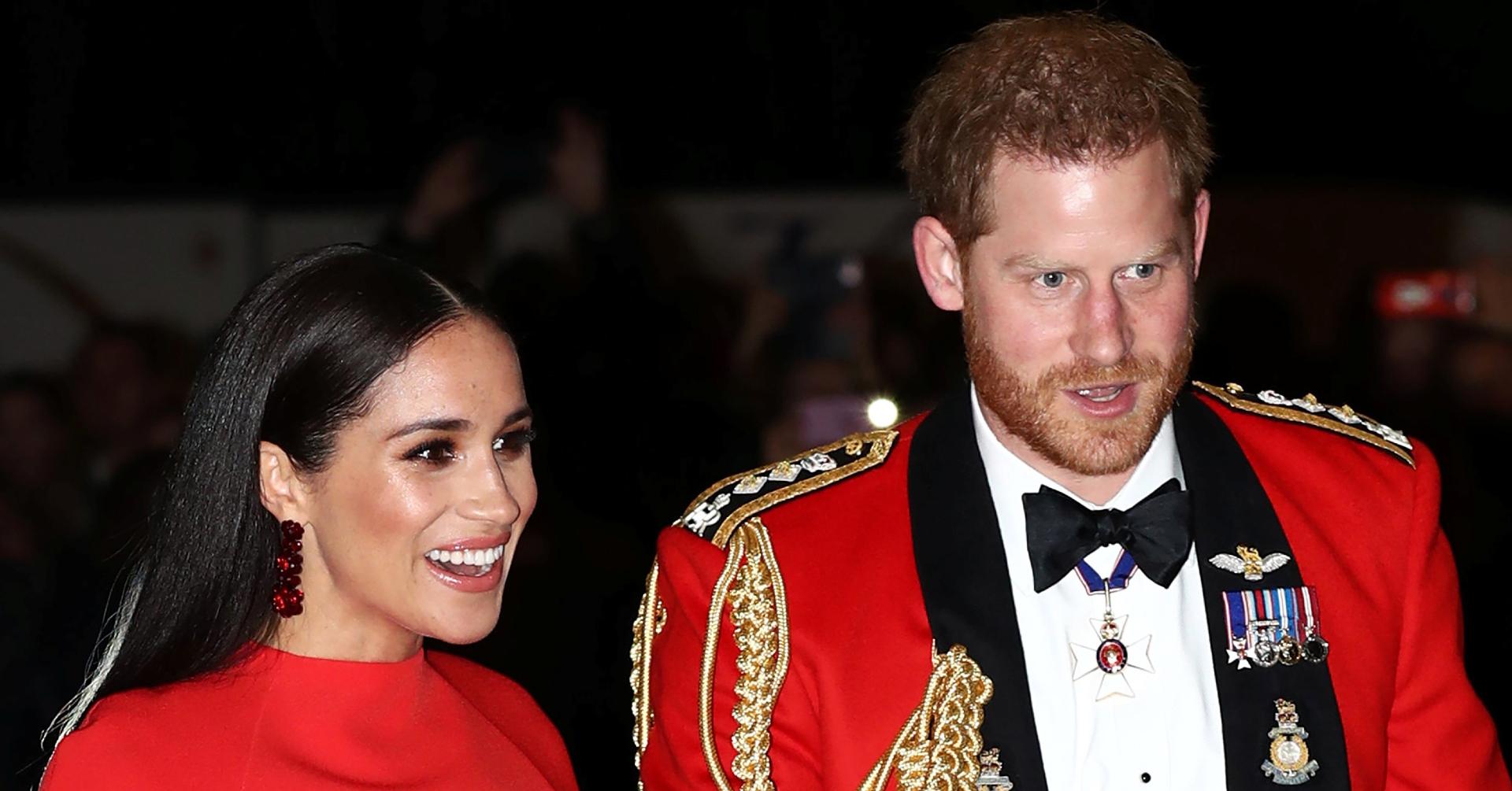 Despite the ongoing pandemic and family feuds, Prince Harry and Meghan Markle seemed to have had a great first year living as non-royals.
In fact, royal expert Katie Nicholl speculated that if they continue to secure multi-million dollar business ventures, they could soon have a "billion dollar brand." And while that's great news for the Duke and Duchess of Sussex, members of the royal family may suffer the repercussions of their fame and fortune.
Article continues below advertisement
"What Harry and Meghan have done over the past 12 months is sow seeds which will spell potential catastrophe to the royal family," royal biographer Duncan Larcombe said of the power couple's success on True Royalty TV's Royal Beat.
"When 50 million people are watching Harry's chat about organic yoghurt or whatever it is that he wants to promote, and 5,000 people are watching his brother, Prince William, the future King, do a royal engagement, opening a supermarket in Hemel Hempstead or whatever — that is when it becomes a problem," he explained.
Article continues below advertisement
The pair's controversial moves are sure to ruffle a few feathers with his older brother, as their relationship is still not back to normal.
"This time last year [Prince William and Prince Harry] weren't talking to one and another," Nicholl explained. "Things are better. There are still things to overcome but I think they all realize that you do have to move on in life."
Harry and Meghan are set to return to England to celebrate Her Majesty's 95th birthday, and Nicholl stated that "the intention is that the four [including Markle and Kate Middleton] of them will be together for the unveiling" of Princess Diana's statue at Kensington Palace.