ROYALS
'It's All Sad': Prince Harry & Meghan Markle Are 'Still Uneasy' With The Royal Family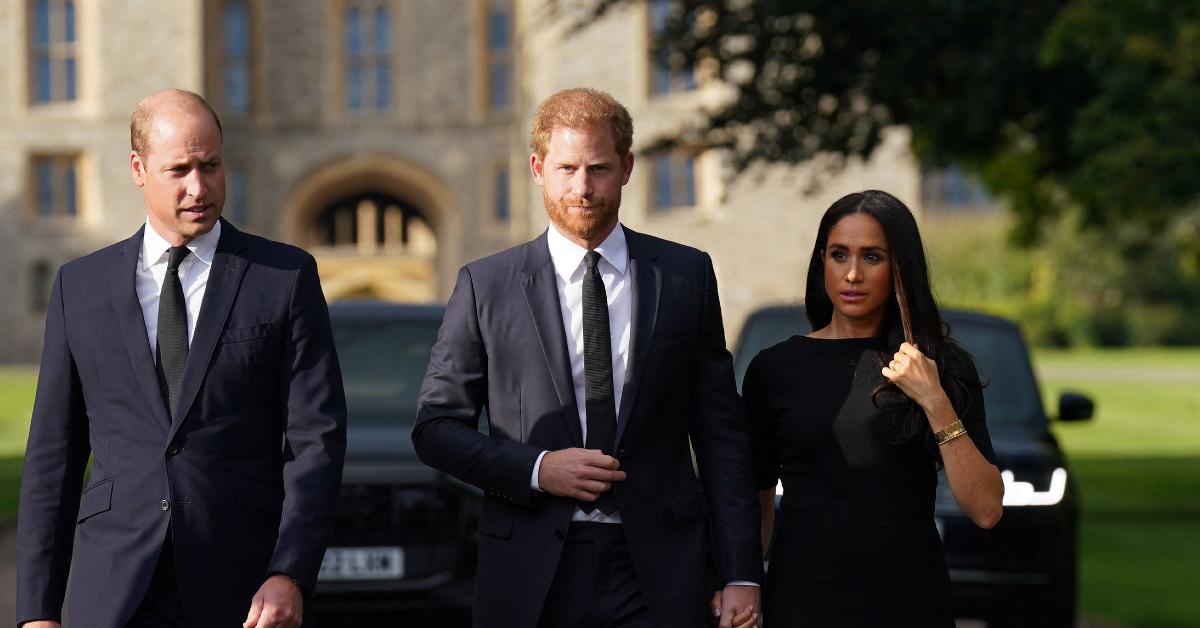 Even though Meghan Markle and Prince Harry were spotted with Prince William and Kate Middleton following Queen Elizabeth's death, it doesn't look like a warm reunion is in the works.
"Harry and and Meghan still are uneasy," royal expert Christopher Andersen shared. "We've seen that in a recent interview that Meghan gave. It'll take an awful lot, I think, for those to get things back to where they were, and it's all sad."
Article continues below advertisement
Andersen is referring to Meghan's comments from The Cut in which she dished on her husband's brood.
"There's literally a structure by which if you want to release photos of your child, as a member of the family, you first have to give them to the Royal Rota," the mom-of-two said, referring to the the U.K. press who constantly covers the royal family. "Why would I give the very people that are calling my children the N-word a photo of my child before I can share it with the people that love my child. You tell me how that makes sense and then I'll play that game."
Article continues below advertisement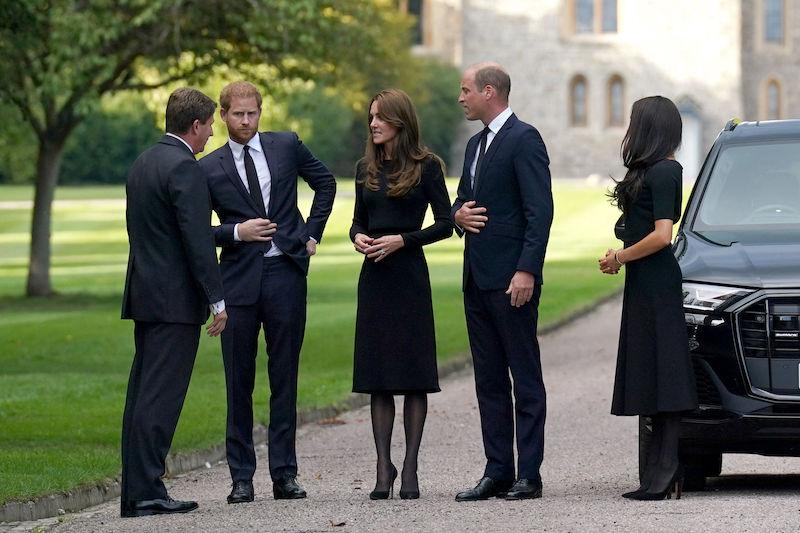 But things might be changing for the better, as King Charles is looking to bring the duo — who moved to California in 2020 — back into the fold.
"Charles wants to fix the Harry and Meghan problem. The only way he's going to stop them being a problem is to give into them, which it looks like he is going to do," a source exclusively told OK!. "Charles opinion is it's better to have them inside the royal tent rather than outside the tent."
Article continues below advertisement
"This is the new Kings decision and his alone. He has not consulted William or Kate," the insider shared. "Most people in the family — and the palace — would not do this, but Charles wants to prove he is his own man. He doesn't see this as giving in to Harry and Meghan, but rather giving his reign a chance. Harry and Meghan would be a great assets overseas for him. He needs to stop them destroying the monarchy. Part of the deal would be Harry's book needs to disappear in order for this to work."
Article continues below advertisement
Article continues below advertisement