Prince Harry & Prince William's Reunion Is A 'Good Start,' But There's No 'Quick Fix' To Reconcile Brotherly Bond
Article continues below advertisement
Despite the two not walking beside each other in the funeral procession on Saturday, April 17 — with cousin Peter Philip, the son of Princess Anne, walking in between them as they followed the 99-year-old's coffin to St. George's Chapel in Windsor Castle — the brothers were seen chatting after the service.
Article continues below advertisement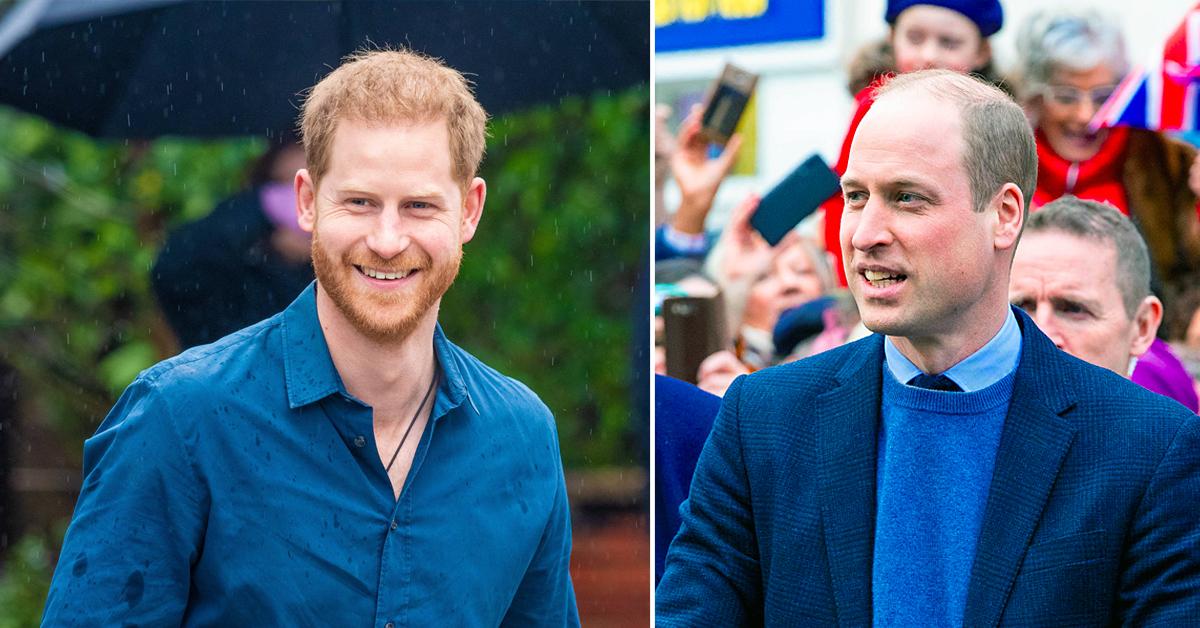 "It was lovely to see but this whole argument runs so deep," the insider told PEOPLE, adding: "I don't think there is any quick fix." Another royal source also remained skeptical on the progress of Harry and William's relationship. "Knowing family, it can mend a bit and then can slip back a bit," they shared.
Article continues below advertisement
Their grandfather's funeral marked the first time Harry, 36, and William, 38, have seen each other face-to-face since the Duke of Sussex and Meghan Markle moved to the U.S. with baby Archie after stepping back from their senior royal duties last year.
Article continues below advertisement
Harry's return to his homeland also marked the first time he saw his royal family since he and Meghan made multiple shocking allegations against the royals during their Oprah Winfrey interview last month.
While talking to Oprah, Meghan refuted reports that she made Kate Middleton cry prior to her 2018 wedding — insisting "the reverse happened." The couple also accused the royal family of racism, claiming there was "concern" over their child's skin color. In addition, Harry said he believes his brother and dad Prince Charles are "trapped" in royal life.
Article continues below advertisement
In the wake of their CBS tell-all, Penny Junor, a biographer of both Prince William and Prince Harry, noted that "William is very protective of Kate," explaining: "For Meghan to name Kate in a negative light is worse than being attacked himself."
Article continues below advertisement
Following their interview, William also slammed the racism claims, saying: "We are very much not a racist family."
Furthermore, OK! reported that the Duke of Cambridge reportedly doesn't agree with Harry's view that he could not escape the royal family. "He has a path set for him and he's completely accepting of his role. He is very much his grandmother's grandson in that respect of duty and service," the source explained.
And while the father-of-three "is still personally livid with Harry" after the explosive tell-all, OK! learned that William is ready to rise above the drama and move on. "William always takes the high road," the insider insisted.