ROYALS
Queen Elizabeth's Cousin Reportedly Jailed For 10 Months For Sexual Assault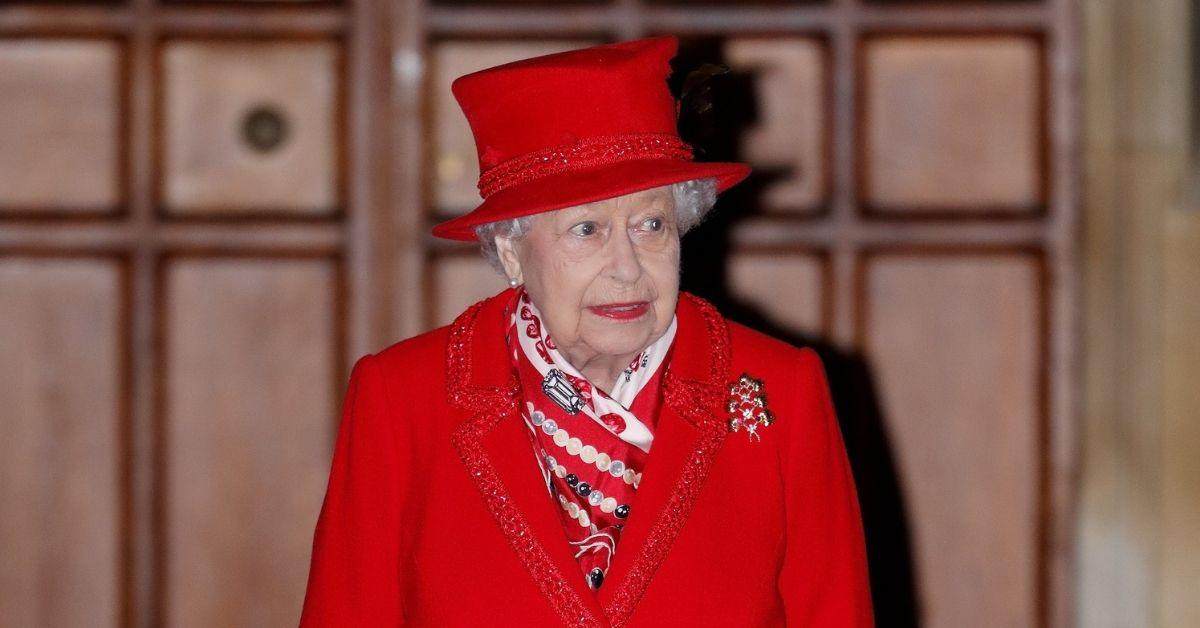 Article continues below advertisement
In a hearing early on Tuesday, February 23, the Queen's cousin, The Earl of Strathmore Simon Bowes-Lyon, was told by Sheriff Alastair Carmichael that the offense was serious enough to go to prison and it would send the wrong message to others otherwise.
Bowes-Lyon admitted to attacking a woman in his ancestral home in Scotland in an incident that reportedly occurred in February 2020 and involved a 26-year-old woman in a bedroom at Glamis Castle in Angus, according to the Independent.
Article continues below advertisement
"She had no sexual interest in you and had done nothing that could be interpreted by you to the contrary," Carmichael said in court, the Mail reported.
"You went to her bedroom and persuaded her to open the door, pushed your way into the room, pushed her onto the bed and grabbed her hard on the nipple and tried to push her nightdress up.
Article continues below advertisement
"You told her that you were going to f**k her and that she needed a shafting. You continued to pull at her and tried to kiss her. Throughout all this she made it clear she wanted you to stop."
The woman was reportedly left shaking when she wedged a chair underneath the door handle to keep the door shut, and a year later she is said to still suffer nightmares and panic from the incident.
Article continues below advertisement
The woman was said to be a guest at a party Bowes-Lyon was hosting for a lifestyle magazine and allegedly spoke to him during dinner when she noticed that no one was talking to him.
After she went to bed, he reportedly continued to drink before he arrived uninvited to her room at approximately 1:20 a.m., according to the Daily Mail.
Article continues below advertisement
The 34-year-old was reportedly initially granted bail and placed on the Sex Offenders Register prior to sentencing. Bowes-Lyon previously said he was "greatly ashamed" by what happened and "apologized quickly to the woman concerned."
"I would also like to apologise to family, friends and colleagues for the distress I have caused them," he said.
He explained that he drank "to excess" but that alcohol consumption was "no excuse."
"I did not think I was capable of behaving the way I did but have had to face up to it and take responsibility," he continued. "Over the last year this has involved seeking and receiving professional help as well as agreeing to plead guilty as quickly as possible."
Article continues below advertisement
Bowes-Lyon's legal counsel, John Scott QC, reportedly asked the court for a non-custodial sentence as his client had expressed genuine remorse.
"He does not wish to be treated better than anyone else and nor should he be. Nor should he be treated any worse."
Article continues below advertisement
"Character references speak to his otherwise exemplary behavior and a picture of some of the challenges he has had in life that might not necessarily be widely understood or known, and rather assumptions are made about his privilege," said Scott.
"He has recognized he did something very bad and he is sorry for it. He is only at medium risk of reconviction."
Bowes-Lynn is a first cousin twice removed of the Queen, and the family castle in Scotland is the childhood home of the Queen Mother.