EXCLUSIVE
'The Queen Isn't Used To Being Told No': Her Majesty Won't Be Getting Advanced Copy Of Harry And Meghan's Tell-All Interview With Oprah, Source Dishes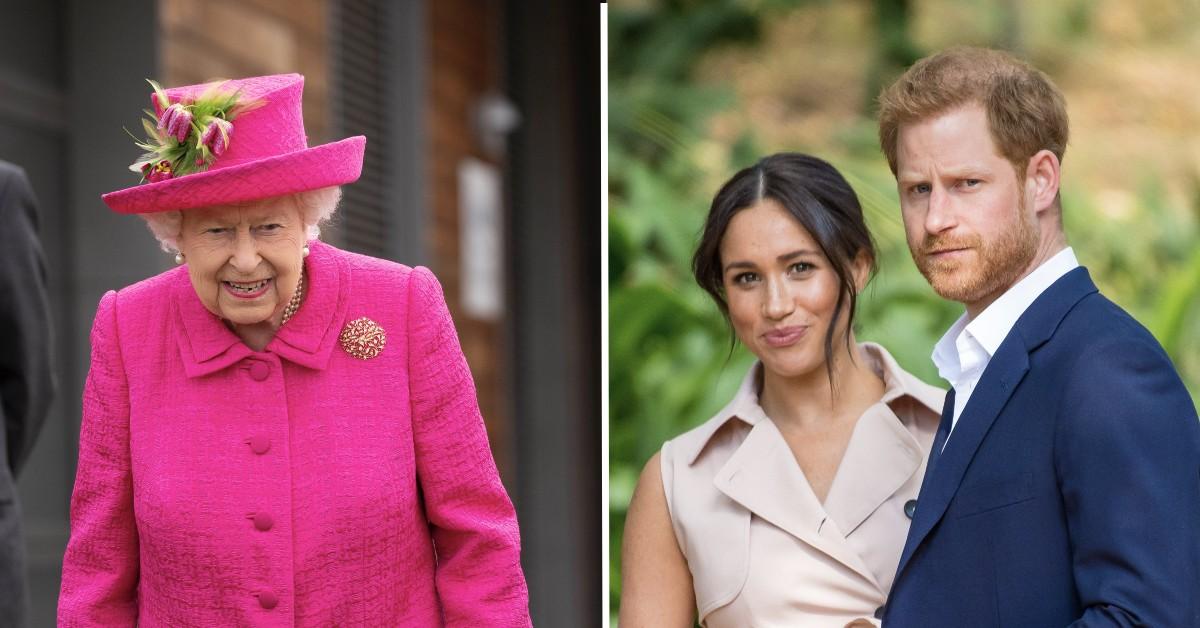 Host Oprah Winfrey's primetime sit-down with Prince Harry and Meghan Markle will be kept in a secure digital lock box until it airs to make sure there are no unauthorized leaks to anyone, including the Palace, OK! has learned.
"You would think this 90 minutes of footage were a top national secret the way everyone is behaving," the source tells OK!. "Everyone involved with the production have all signed non-disclosure agreements and less than five people will see the final interview before it airs.
Article continues below advertisement
"It will be kept on a completely different system than other CBS shows, making unauthorized leaks almost impossible," the source dishes. And while The Palace is eager for an advanced copy — so they can make sure there are no surprises — the source notes that The Queen, Harry and Meghan will have to wait like everybody else.
"The Queen isn't used to being told no, but the fear is that the more previews CBS releases, the more chance there is of leaks," adds the insider. 
Article continues below advertisement
"CBS is hoping for record ratings for this special, which explains the extreme security around the entire project," the source continues. "Even Meghan and Harry will not be getting a preview!"
All eyes are on the royal turned Hollywood power couple  — who officially announced their exit from the royal family last week — as they gear up for their tell-all interview with their longtime friend and talk show titan Winfrey.
Article continues below advertisement
As OK! previously reported, Oprah's best friend Gayle King said that "nothing is off-limits" in the couple's interview. "She can ask anything she wants." 
Harry, 36, and Meghan, 39, have had a rollercoaster of a year — from their controversial "Megxit" and multi-million dollar Netflix and Spotify deals to Meghan's heartbreaking miscarriage and baby No. 2 announcement — and they are now ready to "tell their side of the story," Royal expert Katie Nicholl previously told E.
"This is their first opportunity to sit down and talk about the past year in their own words," Nicholl said, noting: "I'm told the intention is not to hurt or upset anyone in the royal family. They want to be respectful — particularly to The Queen, but it is important to the couple that they finally now have a chance to get their side of the story across in their own words."