ROYALS
Battle Of The Brothers! Queen Elizabeth II Favors Prince Andrew But Is 'Puzzled' By Prince Charles, Claims Royal Expert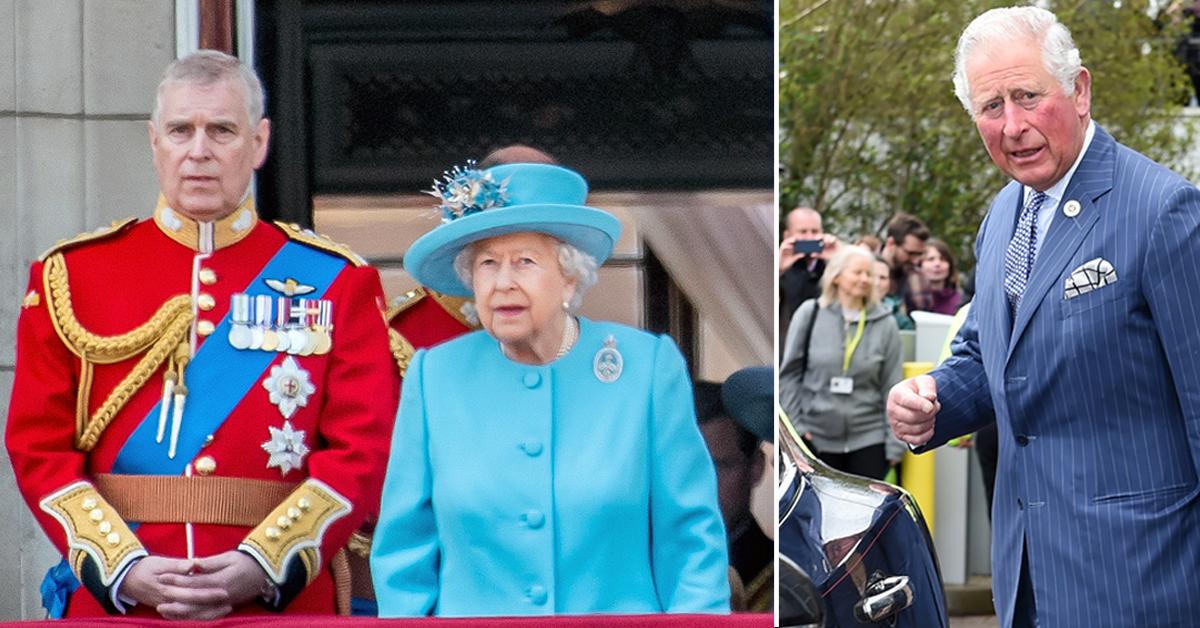 While Queen Elizabeth II remains unbiased when it comes to royal affairs, it's been rumored that she may not uphold the same standard when she wears the title of mother to Prince Andrew — who has been involved in numerous scandals surrounding his relationship with Jeffrey Epstein — and Prince Charles.
Article continues below advertisement
According to royal expert Clive Irving, Queen Elizabeth is more "openly affectionate to Andrew and more forgiving toward Andrew than she is towards Charles." While dissecting Her Majesty's relationship with her sons In Channel 4's documentary called Queen Elizabeth: Love, Honour and Crown, which aired on Sunday, March 21, Irving claimed the Queen has "never really understood" Charles, 71, and is "puzzled by him."
Irving further claimed Prince William is the only one who appreciates his grandmother's "very dedicated sense of duty," adding: "All those around the Queen never measure up to that at any point. Her own family has not measured up to that. Charles never measures up to that."
Article continues below advertisement
Ingrid Seward, editor-in-chief of Majesty magazine, also called Charles "the polar opposite to younger brother Andrew" — who is "noisy, bumptious, very charming, when he wants to be." However, Seward added that Andrew "can be arrogant and rude," explaining that "he has some characteristics of his own father."
Article continues below advertisement
While the Duke of York, 61, may be deemed the Queen's favorite, he is certainly not the public's favorite royal family member following his connection to late pedophile Epstein.
As OK! previously reported, Andrew stepped back from his royal duties in November 2019 after he failed to show remorse for Epstein's victims during his bombshell interview with Newsnight's Emily Maitlis. At the time, Andrew told Maitlis that he didn't regret being in the convicted sex offender's friend group because of the "people that I met and the opportunities I was given to learn either by him or because of him."
Article continues below advertisement
"They were actually very useful," he added of the friends he made through Epstein.
Article continues below advertisement
Regardless of Andrew's past actions, an insider exclusively told The Royal Observer that he will "be fine" in life, "as long as the Queen is still alive. Andrew has always been the Queen's favorite child, and she will stand by him and protect him as long as she can."
However, the source added that "when the day comes when she is no longer around, his brother Prince Charles and his son Prince William will not be so generous. His future in the royal family without mommy doesn't look so good."