EXCLUSIVE
Rachael Ray 'Feels Lucky To Be Alive' After Harrowing Blaze Destroyed Her New York Home, Insider Reveals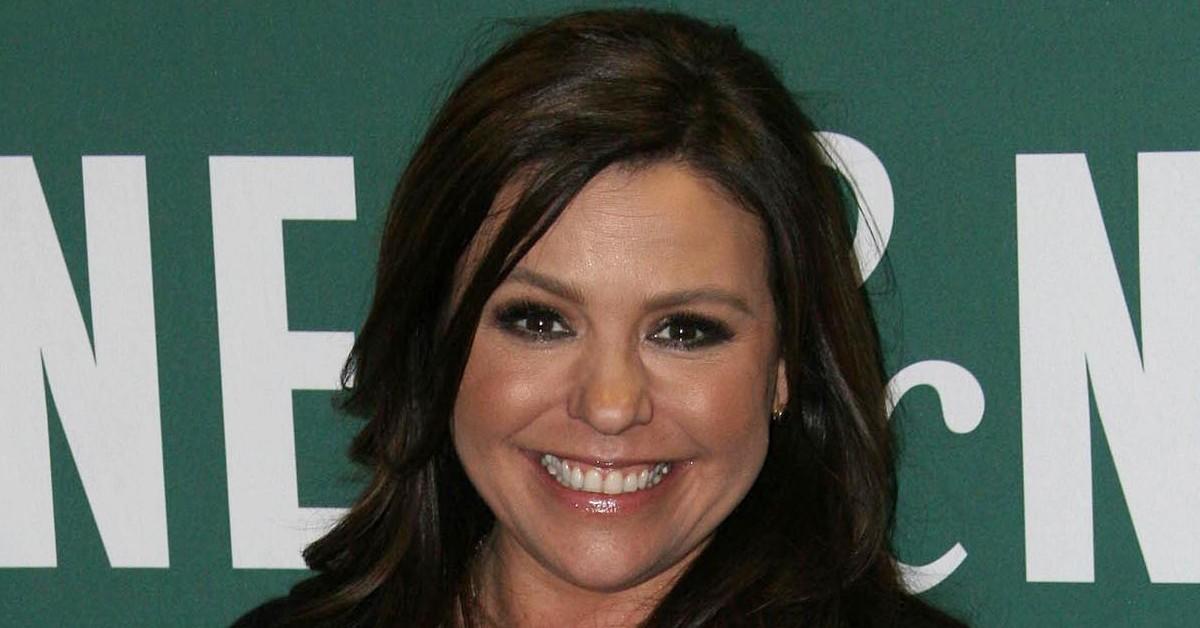 On a balmy night last August, Rachael Ray was just about to sit down for a quiet dinner at home with her husband, musician John Cusimano, when a man riding an ATV began screaming from their yard that their roof had caught fire.
While they waited for first responders, the chef and Cusimano frantically ran through the house, grabbing whatever they could, including their new puppy, Bella.
"I mean, you can't imagine it," Ray said of the harrowing blaze which destroyed her upstate New York dream home. "Fifteen years of memories, 40 years of notebooks, drawings, thoughts, my life's work."
Article continues below advertisement
RACHAEL RAY SHARES DEVASTATING PHOTOS 1 MONTH AFTER 'CHILLING' HOUSE FIRE
Five months later, she's still picking up the pieces. But an insider says the straight-shooting star is starting to see the light at the end of the tunnel. "It was the year from hell?' notes the insider, "but Rachael is still standing, She's OK, John is OK, and the best thing she can do is keep moving forward."
The fire wasn't the only challenge she endured in 2020. The star, 52, also faced some harsh criticism when crew members on the long-running Rachael Ray Show spoke out about being laid off during the pandemic. "This has all been extremely tough for her," says the insider. "But she's told friends that she's lucky to be alive and is enthusiastic about what the new year holds."
The recovery process has been far from easy. Ray is still haunted by the memories of the fire, which had started in the chimney of the country estate located near the small town of Lake Luzerne.
Article continues below advertisement
PITY PARTY! RACHAEL RAY & RACHEL ROY COMMISERATE OVER BEYONCE BECKY DRAMA & EXCHANGE BOOZY GIFTS
"Thankfully, they got out in time, but it was years and years of memories left in a heap of ruin," says the insider. "All her cooking notes were gone, the kitchen she put so much work into was gone, not to mention furniture, art and John's instruments and other treasures." Fortunately, the guest house was spared, and Ray and Cusimano, 53, have been living and working from there ever since.
"Rachael's been filming from their temporary home as rebuilding gets underway," reveals the insider. "It's been a slow and frustrating process at times, but she feels lucky to have a roof over her head, and John has been a solid support."
Meanwhile, staffers are furious over layoffs caused by the strain of the pandemic. In April, Ray donated $4 million to combat Covid-19, a move that didn't sit well with some union workers who "are worried about how they're going to pay their rent and mortgages," says the insider. "They're angry that they won't be paid when they were booked for the job."
BRYAN SINGER, DIRECTOR FACING SEXUAL ASSAULT ALLEGATIONS, SELLS MALIBU MANSION FOR $13.75 MILLION — SEE PHOTOS INSIDE
Article continues below advertisement
Ray isn't taking the backlash lightly. "She knows people are suffering from the production shutdown but assures them it's all being worked out," the insider says.
"She cares about her colleagues. They're like family to her, so it hurts that she's being targeted like this."
Cusimano's been her rock through it all — but their marriage has weathered its fair share of storms. Reports surfaced in 2006 that Cusimano had a five-year affair with a Florida woman that continued after his and Ray's 2005 fairy-tale Italian wedding.
LOOKING BACK: SEE PHOTOS OF LATE 24-YEAR-OLD HARRY BRANT, SUPERMODEL MOM STEPHANIE SEYMOUR & FAMILY THROUGH THE YEARS
In addition, another woman claimed he'd paid her to "satisfy his weird fetishes with acts too degrading to print." Ray and Cusimano vehemently denied the stories, and the celebrity chef clapped back by saying she knows where her husband is every night of the week.
"Everybody gossips," Ray said at the time, "but this stuff is hurting people's feelings who are in our families and friends of ours." Despite Ray and Cusimano's show of solidarity, the TV personality was struggling behind the scenes.
Article continues below advertisement
"She was miserable. She turned to food for comfort and was constantly raiding the fridge at night," says the insider, noting Ray "gained more than 50 pounds from bingeing and looked big as a house, especially on TV." But after the network "got on her case," says the insider, the host had a wake-up call.
"She made it her mission to get back to a healthy weight and not let the sleazy accusations get the best of her. Rachael stayed silent about the ordeal for 15 years, but now she's telling friends she's glad she stuck it out with John, because these days, she really can't imagine life without him."
ARSONIST SETS GAY PORN STAR'S ENTIRE HOME ABLAZE WHILE HE WAS SLEEPING INSIDE — SEE PHOTOS OF THE SHOCKING AFTERMATH
They're even set to say "I do" again. The insider claims Ray and Cusimano have a very special Valentine's Day in the works, complete with a vow renewal. "They have such a romantic day planned," dishes the insider, explaining that Ray's going to wear her "original wedding dress," and Cusimano's going to serenade the bride with "a love song he wrote especially for her." The ceremony's a fitting way to kick off a new year.
"It's going to be so beautiful," says the insider, "and the perfect antidote to everything they've been through lately."