NEWS
Rita Ora Shows Skin In Red Ensemble For NYC Charity Performance: Photos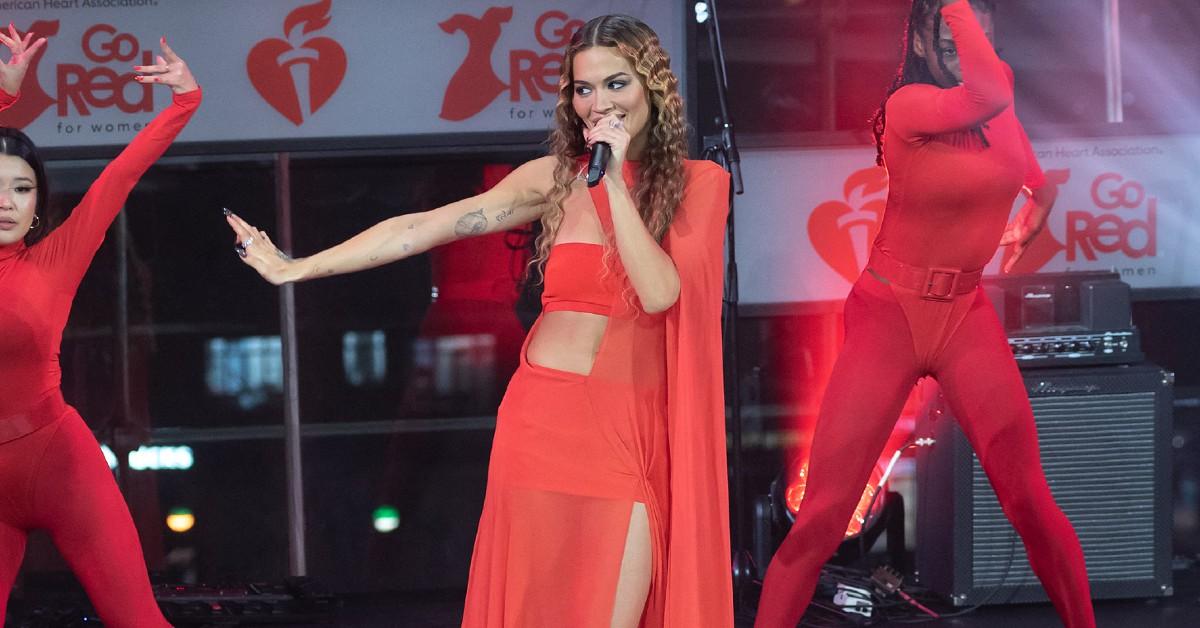 British beauty Rita Ora has been on a hot streak!
After dropping jaws in a see-through latex dress last month, the gorgeous singer stunned once again at the annual Red Dress Collection Concert, which raised money for the American Heart Association.
Article continues below advertisement
The star graced the carpet of the Wednesday, February 1, NYC event in a scarlet red Alaia floor-length gown, which featured a turtleneck cut, long sleeves and a few ruffles at the bottom. Ora parted her curly locks down the middle and accessorized with some jewelry as well as red and lucite pointed-toe heels.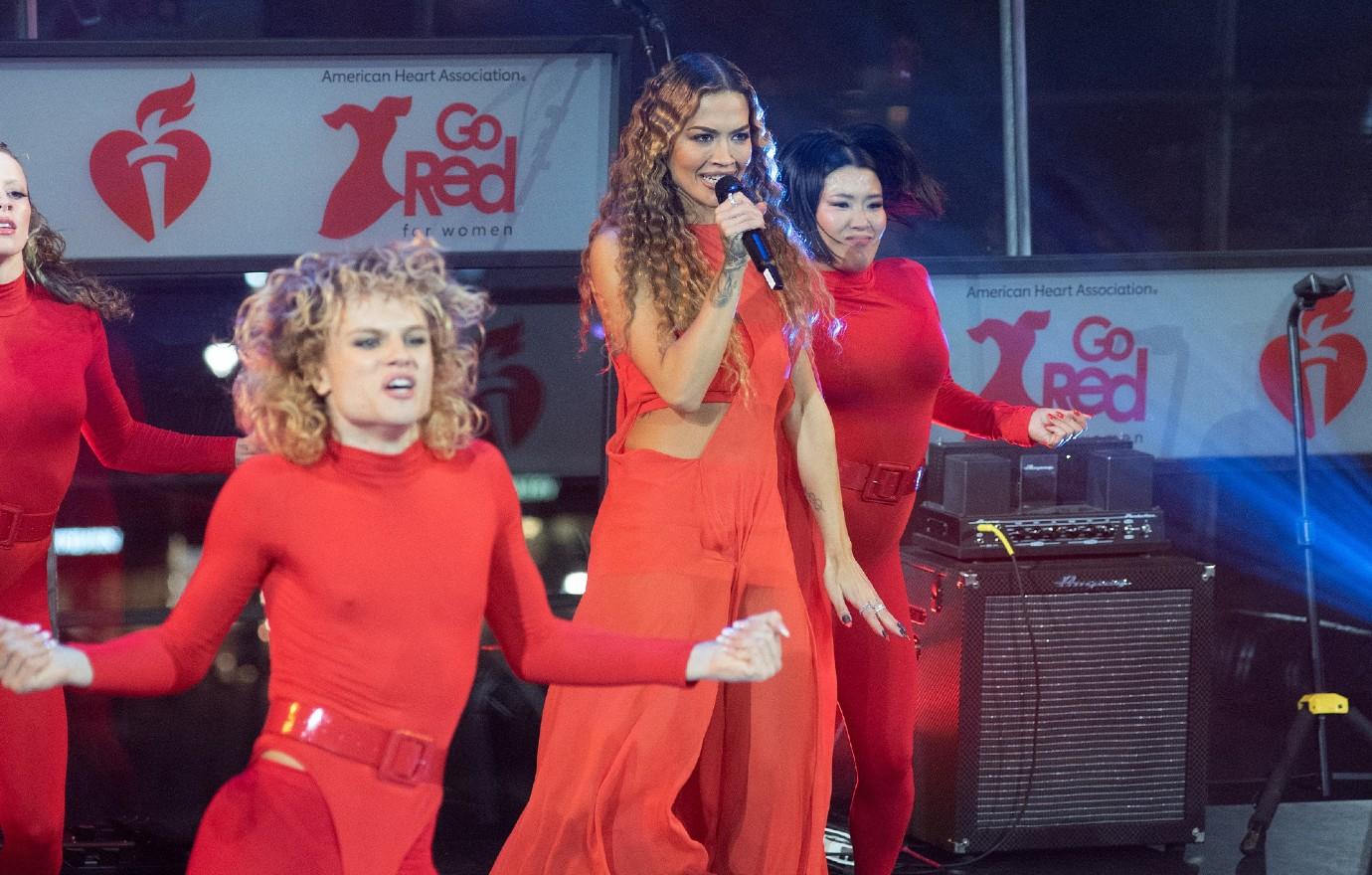 Article continues below advertisement
Afterwards, she was one of a few who took to the stage, undergoing a wardrobe change beforehand. For the performance, she opted to show some more skin while sticking to the red theme, wearing a flowy ensemble that appeared to consist of a one-shoulder caped frock as well as a matching bandeau and miniskirt.
She switched up her footwear too, stepping into a pair of knee-high heeled boots in a slightly darker tone.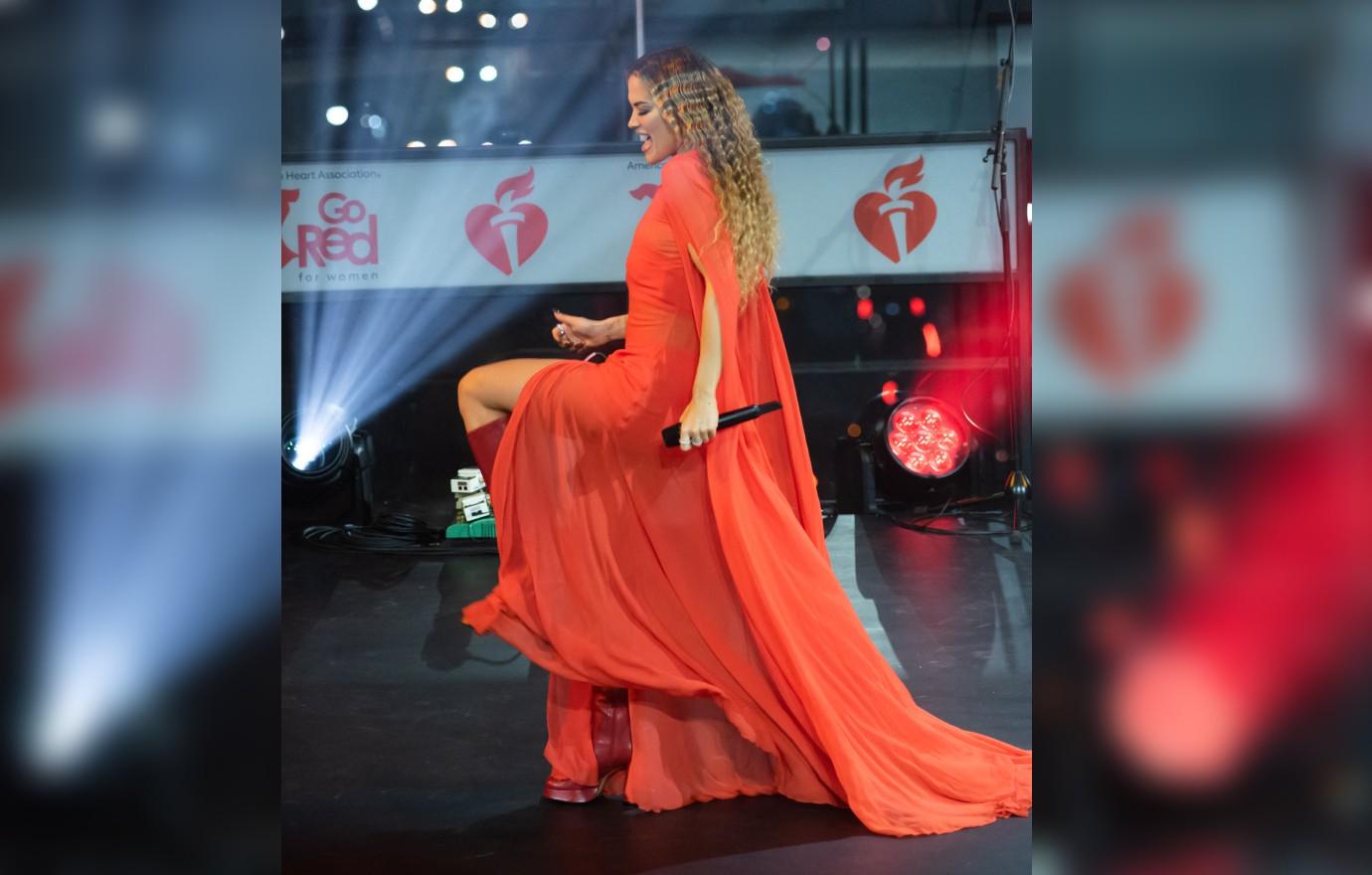 Article continues below advertisement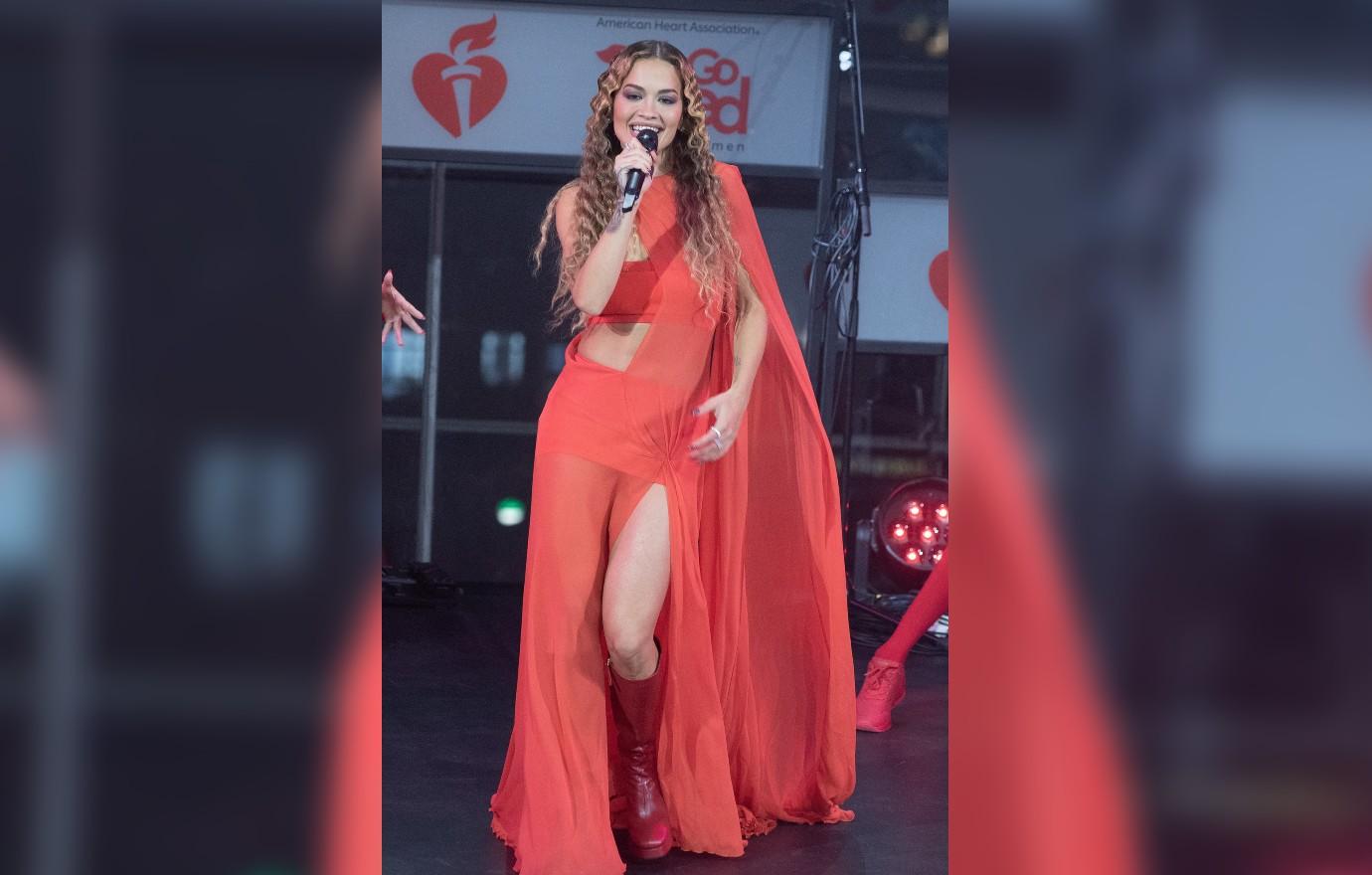 Article continues below advertisement
"Making a decision to really spend the rest of your life with someone is a kind of a big decision. So it got me writing again," she explained. "And I just really got inspired by love and — even though it sounds cheesy — all those sort of phases of meeting somebody and then do you really like them, do they like me, do I say that we're together, can we be exclusive, like, what is going on?"
"And that's what I wrote all my feelings about, and it's nice to capture the moment," Ora continued. "So, I feel like it's more than just music. It's a moment in life for me."
The Fifty Shades of Grey actress and director secretly tied the knot in August 2022.