NEWS
Ron DeSantis Loses His Cool With Reporter When Challenged Over How He'd Handle Ukraine Conflict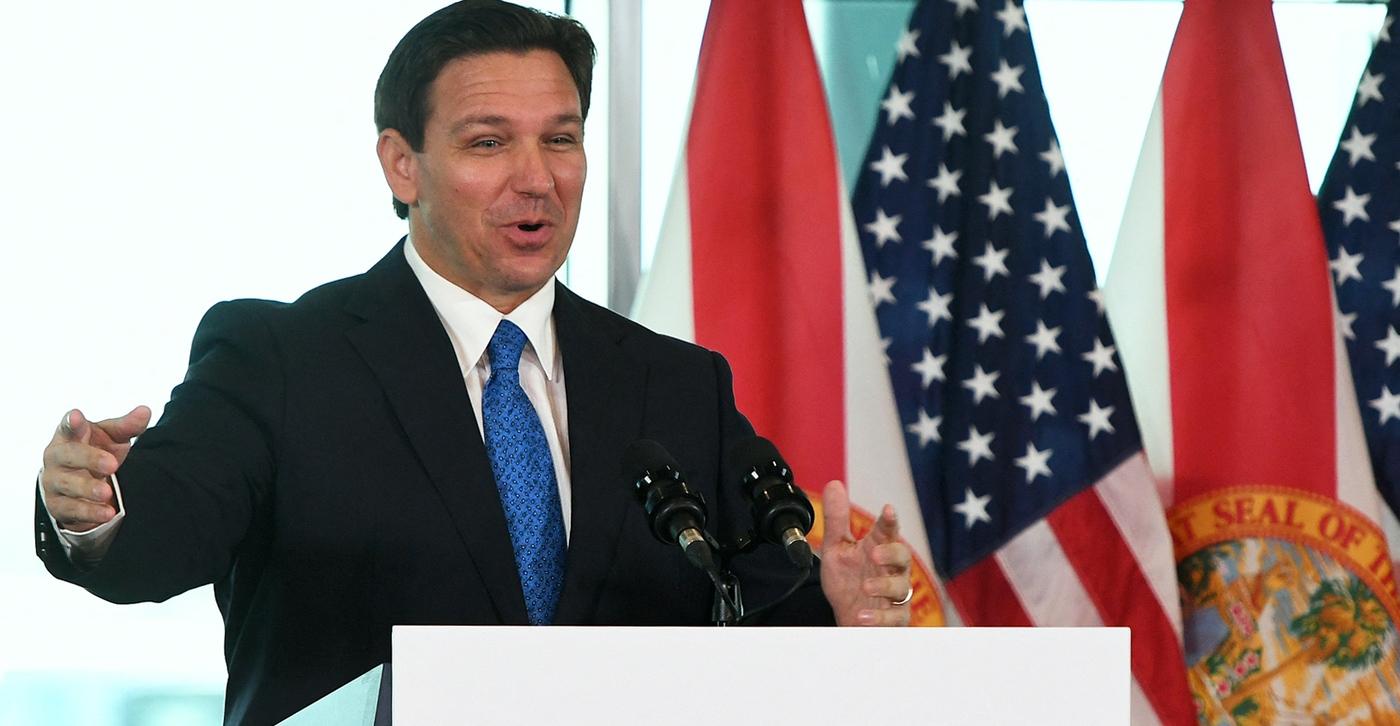 Ron DeSantis appeared to crumble on pressure when he was asked about how he would handle the war in Ukraine.
David Charter, a U.S. editor at The Times of London, was granted access to the Florida governor and got to see him in action.
Article continues below advertisement
"I ask about Ukraine and he says that 'there's a critique of [Joe] Biden, and I think I'm sympathetic to it in the sense that, is our policy just do whatever [Volodymyr] Zelenskyy wants? Or do we have a concrete idea of what we're trying to achieve exactly?'" Charter wrote.
"When I ask him how it should be handled differently, he refers to Biden being 'weak on the world stage' and failing at deterrence, but as that is not answering how it should be handled now, I ask again. DeSantis does not have anything to add: 'Perhaps you should cover some other ground? I think I've said enough,'" he added of the heated interaction, adding that he showed a "flash of temper" when asked about Ukraine.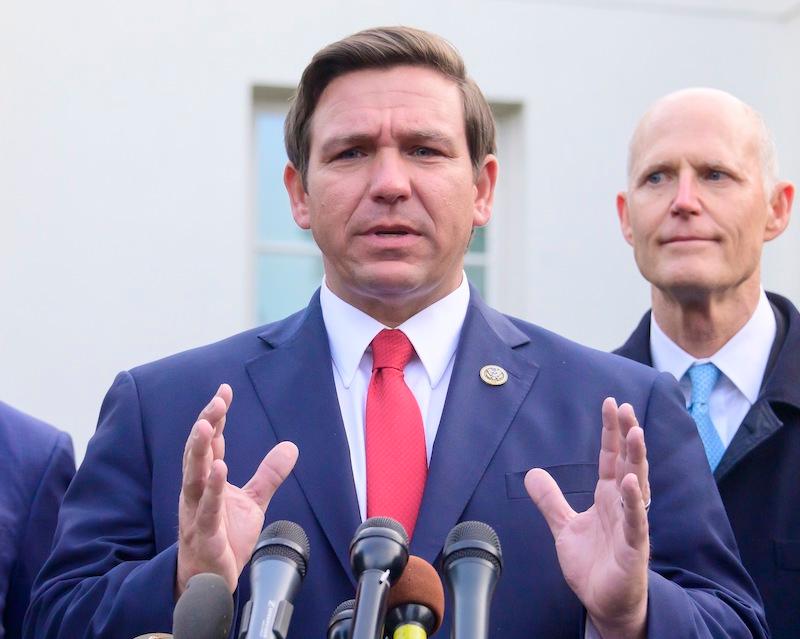 Article continues below advertisement
Prior to the interview, DeSantis, who has yet to announce he's running for president, appeared on Fox News, where he spoke about the ongoing war in Ukraine — and criticized President Biden's actions.
DeSantis suggested the U.S. should be focusing on China rather than on Russia.
"The fear of Russia going into NATO countries and all that and steamrolling, you know, that has not even come close to happening," he stated. "I think [Russia has] shown themselves to be a third-rate military power."
"I don't think it's in our interest to be getting into a proxy war with China," he added, explaining that "getting involved over things like the borderlands or over Crimea."
Article continues below advertisement
Never miss a story — sign up for the OK! newsletter to stay up-to-date on the best of what OK! has to offer. It's gossip too good to wait for!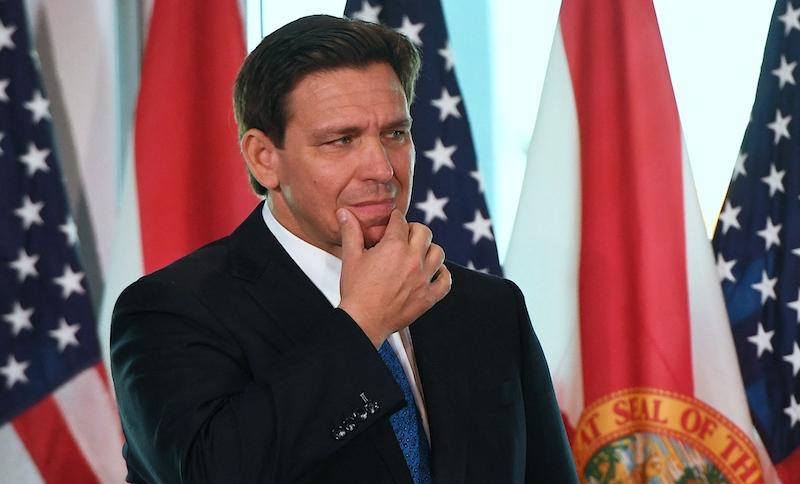 As OK! previously reported, Donald Trump, who is running for president again, seems to be fearful DeSantis could beat him.
Earlier this week, the 76-year-old berated his rival via social media.
"Great Poll numbers are springing forth for your favorite President, me, against Ron DeSanctus (& Biden). I guess people are finding out that he wanted to CUT SOCIAL SECURITY & RAISE THE MINIMUM AGE TO AT LEAST 70, at least 4 times. LIKEWISE WITH MEDICARE, WANTED BIG CUTS. HE IS A WHEELCHAIR OVER THE CLIFF KIND OF GUY, JUST LIKE HIS HERO, failed politician Paul Ryan, the FoxNews ratings destroyer who led Mitt Romney's Presidential Campaign down the tubes. GLOBALIST'S ALL! WE WANT AMERICA FIRST!!!" he fumed.