NEWS
Ron DeSantis States He Has 'Real Issues To Deal With' In Florida As Donald Trump Prepares To Be Arrested: 'No Interest In Getting Involved'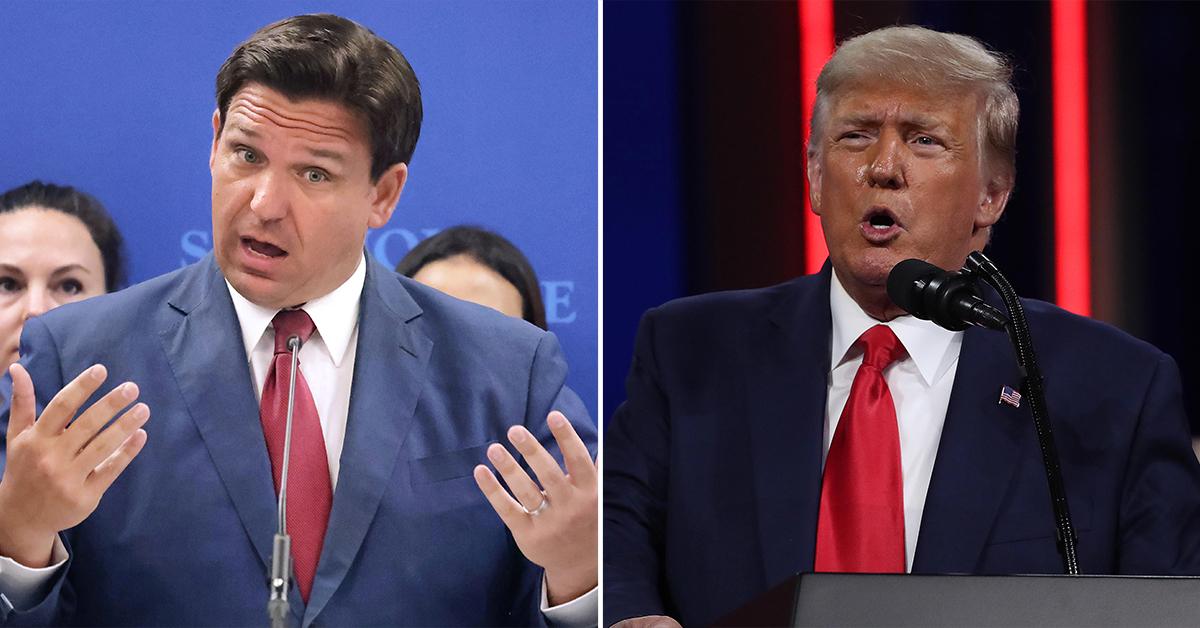 Ron DeSantis spoke out about his rival Donald Trump's imminent Tuesday, March 21, arrest during a news conference on Monday, March 20.
Article continues below advertisement
"I have no interest in getting involved in some manufactured circus by some Soros-DA," DeSantis stated, referring to Manhattan District Attorney Alvin Bragg. "He's trying to do a political spectacle. He's trying to virtue signal for his base. I've got real issues I got to deal with here in the state of Florida."
"I don't know what's going to happen but I do know this: the Manhattan district attorney is a Soros-funded prosecutor," he added.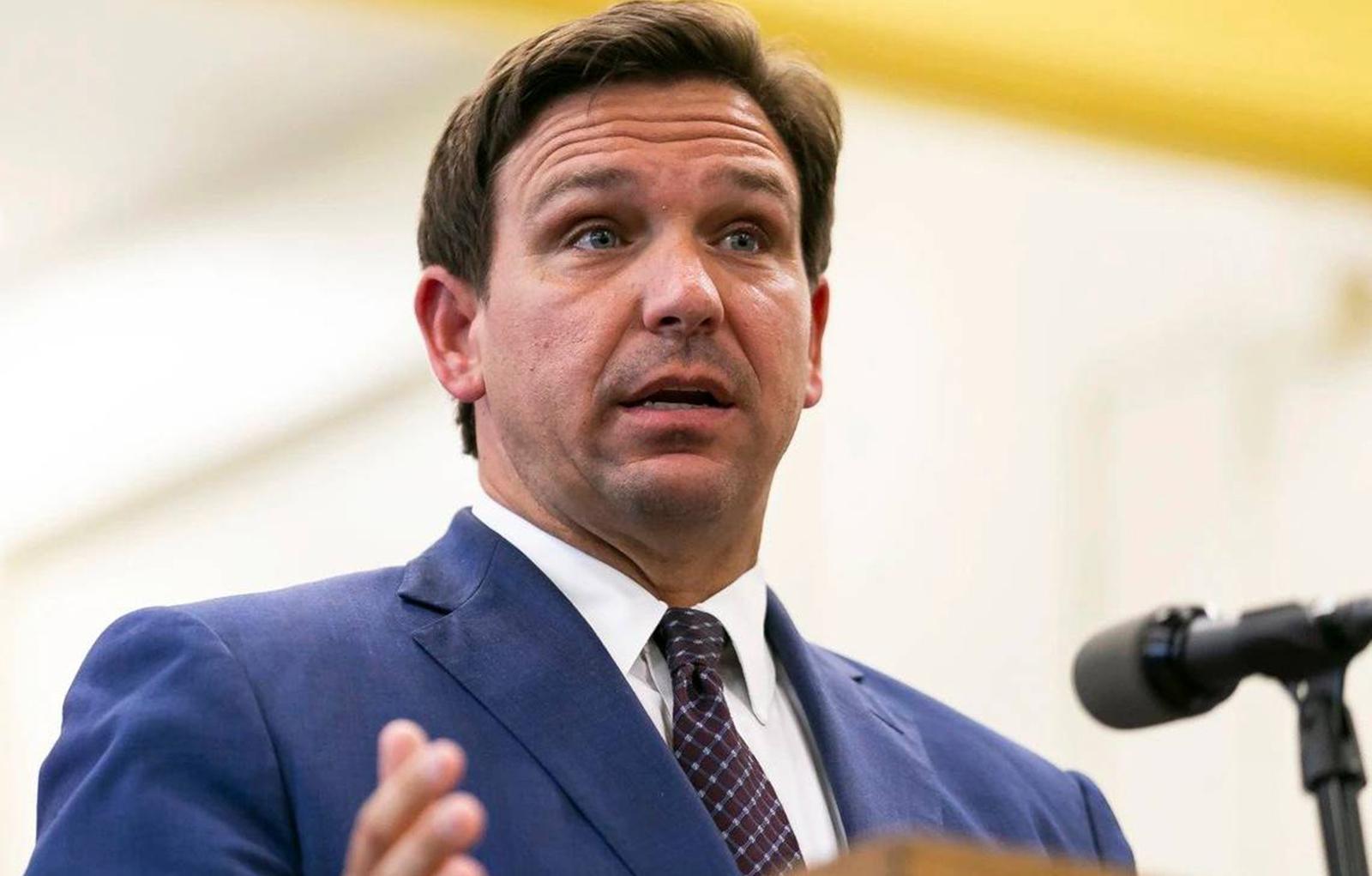 Article continues below advertisement
As OK! previously reported, Trump's lawyer, Michael Cohen, allegedly paid Stormy Daniels $130,000 to cover up the businessman's alleged 2006 affair. (Trump later paid back Cohen.)
"I don't know what goes into paying hush money to a porn star to secure silence over some type of alleged affair, I just, I can't speak to that," DeSantis noted. "That's an example of pursuing a political agenda."
The former reality star previously claimed he is going to be arrested this week.
"WE JUST CAN'T ALLOW THIS ANYMORE. THEY'RE KILLING OUR NATION AS WE SIT BACK & WATCH. WE MUST SAVE AMERICA!PROTEST, PROTEST, PROTEST!!!" he wrote on Truth Social.
"IT'S TIME!!! WE ARE A NATION IN STEEP DECLINE, BEING LED INTO WORLD WAR III BY A CROOKED POLITICIAN WHO DOESN'T EVEN KNOW HE'S ALIVE, BUT WHO IS SURROUNDED BY EVIL & SINISTER PEOPLE WHO, BASED ON THEIR ACTIONS ON DEFUNDING THE POLICE, DESTROYING OUR MILITARY, OPEN BORDERS, NO VOTER I.D., INFLATION , RAISING TAXES, & MUCH MORE, CAN ONLY HATE OUR NOW FAILING USA," he declared.
Article continues below advertisement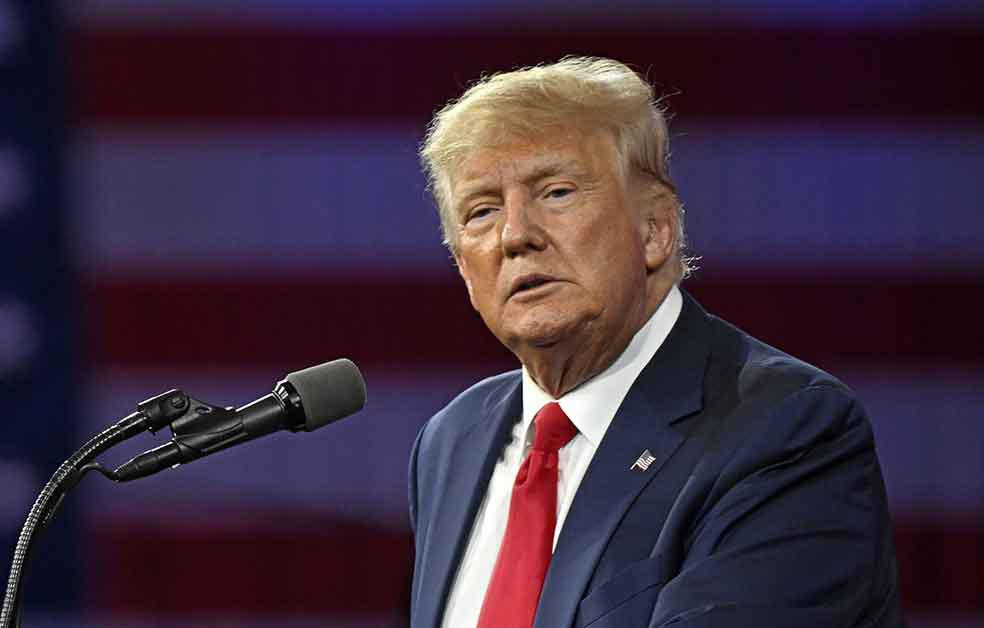 Never miss a story — sign up for the OK! newsletter to stay up-to-date on the best of what OK! has to offer. It's gossip too good to wait for!
Article continues below advertisement
Trump and DeSantis, 44, are both running in the 2024 election, and the former has been outspoken with how he feels about his former pal.
"Great Poll numbers are springing forth for your favorite President, me, against Ron DeSanctus (& Biden). I guess people are finding out that he wanted to CUT SOCIAL SECURITY & RAISE THE MINIMUM AGE TO AT LEAST 70, at least 4 times. LIKEWISE WITH MEDICARE, WANTED BIG CUTS. HE IS A WHEELCHAIR OVER THE CLIFF KIND OF GUY, JUST LIKE HIS HERO, failed politician Paul Ryan, the FoxNews ratings destroyer who led Mitt Romney's Presidential Campaign down the tubes. GLOBALIST'S ALL! WE WANT AMERICA FIRST!!!" the 76-year-old wrote on Truth Social on February 28.