COUPLES
Sam Asghari Says He Wants To Take Relationship With Britney Spears 'To The Next Step'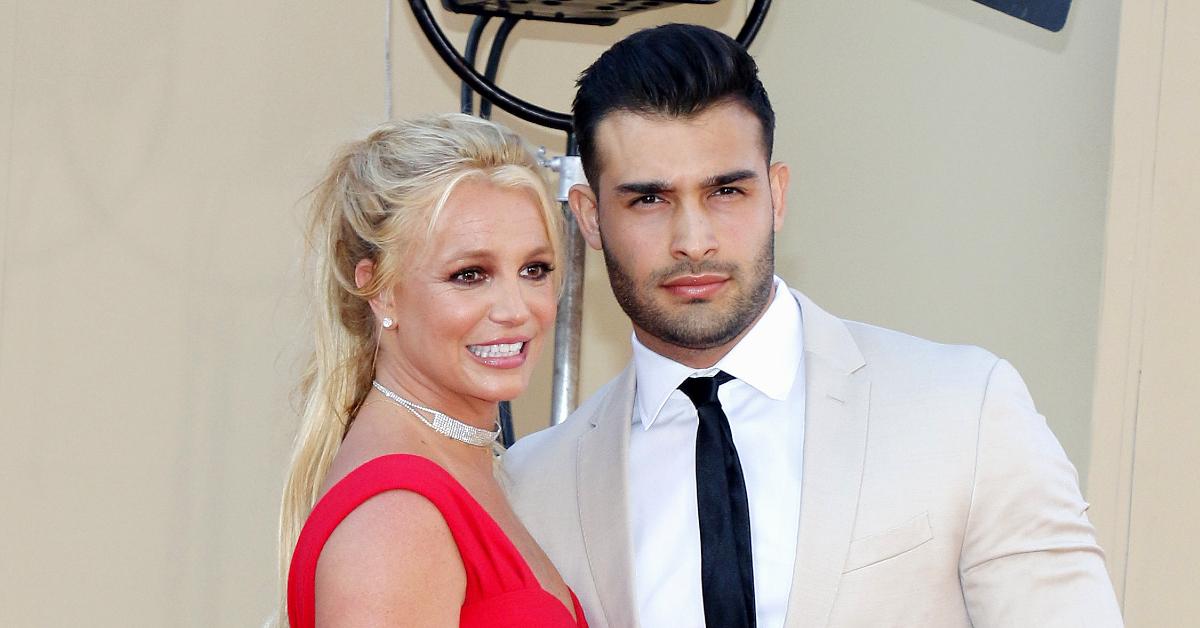 Getting serious! Sam Asghari opened up about how his relationship with Britney Spears blossomed and how he wants to be a young father.
The couple famously met on the set of the pop icon's "Slumber Party" music video in 2016 but Asghari was initially hesitant to take on the role.
Article continues below advertisement
"I wanted to do TV, I wanted to do film," he told Forbes. "My acting strategy was kind of to go away from music videos. I didn't want to do more and be known as a music video actor, but a good friend of mine was working on a project and they referred me to the team that was picking out the leading role for 'Slumber Party.'"
"My girlfriend now at the time, personally she picked my picture and she wanted me to be cast in the music video," he explained. "My friend called me and said, 'I need you to be on it. Trust me, you want to show up.'"
Article continues below advertisement
The now-couple hit it off and began to date after the music video but after four years together, the 27-year-old seems happy to settle down.
"My priorities in life are to remain humble and understand where I came from and where I'm going," he said. "I want to take my career to the next step when it comes to acting. I want to take my relationship to the next step, as well. I don't mind becoming a father. I want to be a young dad."
Article continues below advertisement
Spears is head over heels for the Iranian-born hunk too. His support "means everything to Britney, and she jots down sweet moments from their romance so she can go back and revisit them too," a source told OK!.
"Keeping a journal has been so cathartic for her. It helps Britney focus on the positive and feel more empowered and in control."
Article continues below advertisement
Spears has two children Sean Preston, 15, and Jayden, 14, whom she shares with ex-husband Kevin Federline.