NEWS
'My Boys Are So Big Now': Britney Spears Posts Sweet Snap With Her Teenage Sons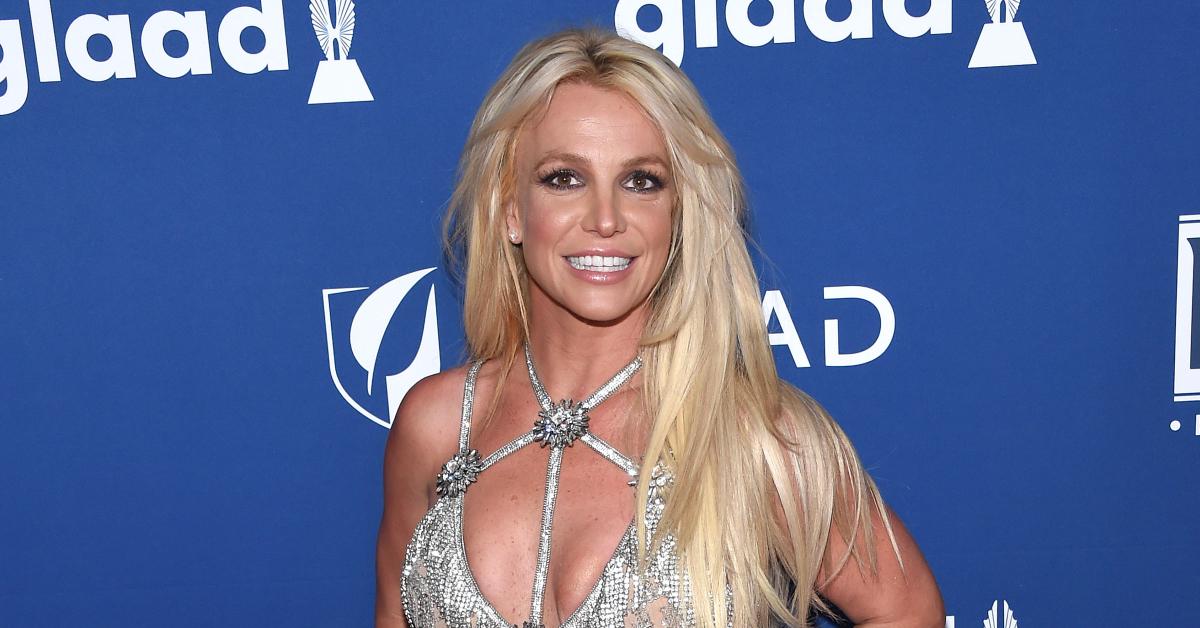 How the time flies! Britney Spears posted a sweet family photo with her two teenage sons, Sean Preston, 15, and Jayden, 14.
"My boys are so big now 👩‍👦‍👦 !!!!" the 39-year-old captioned the pic where she posed in between her boys, who were both wearing masks.
In one version of the snap, the three stood in a field underneath a blue sky; in the edited version, Spears' cast an orange sunset glow and added clouds to the pic.
Article continues below advertisement
Article continues below advertisement
"I'm extremely lucky because my two babies are such gentleman and so kind that I must have done something right 🙊 !!!! I haven't posted pictures of them for some time cause they're at the age where they want to express their own identities and I totally get it.
"But I went out of my way to make this cool edit 🌅 and guess what .... They're finally letting me post it !!! Now I don't feel left out anymore 😂😂😂 and I'm gonna go celebrate .... Oh s**t I guess cool moms don't do that ... Ok I'll just read a book instead 🤷🏼‍♀️📚🤣 !!!!"
"So happy to see you with your babies," one fan gushed.
"Love seeing you with your boys!!!!!" a second said.
"The coolest mom!!" a third fan told the "Womanizer" singer.
Article continues below advertisement
Spears previously lost custody of her sons, whom she shares with Kevin Federline, in 2007 after her mental health suffered greatly at the time and she was put in her conservatorship in 2008. Custody was eventually split 50/50, but in 2019 Federline was given 70 percent custody. A source told Us Weekly this month that Spears sees her children "less."
Article continues below advertisement
"She used to have more time with them until Kevin altered their custody arrangement after the incident with, Jamie. Since then, the boys' visits have been less frequent," a source said.
Federline reportedly has a restraining order against Spears' dad, Jamie, after he was allegedly involved in an altercation with Sean Preston.
"They spend most of their time at their dad's house and have very few visits with their mom, especially overnight ones…They are teenagers now and want to be with their friends, not their parents. It's nothing against Britney; they love and idolize her, and Kevin trusts her. It's just that they're getting older, so when they're not at their main home with Kevin, they're usually out doing things with friends."
Article continues below advertisement
"Sometimes you have so much fun that the time flies by in literally 2 seconds !!!! That happened to me this night 🌙 !!!! I got to hair and makeup in jeans and a sweatshirt and I left like this !!!! It's taken me 19 years to realize that I was Julia Roberts in Pretty Woman."