NEWS
Savannah Guthrie Gets Meaningful First Tattoo With BFF Drew Barrymore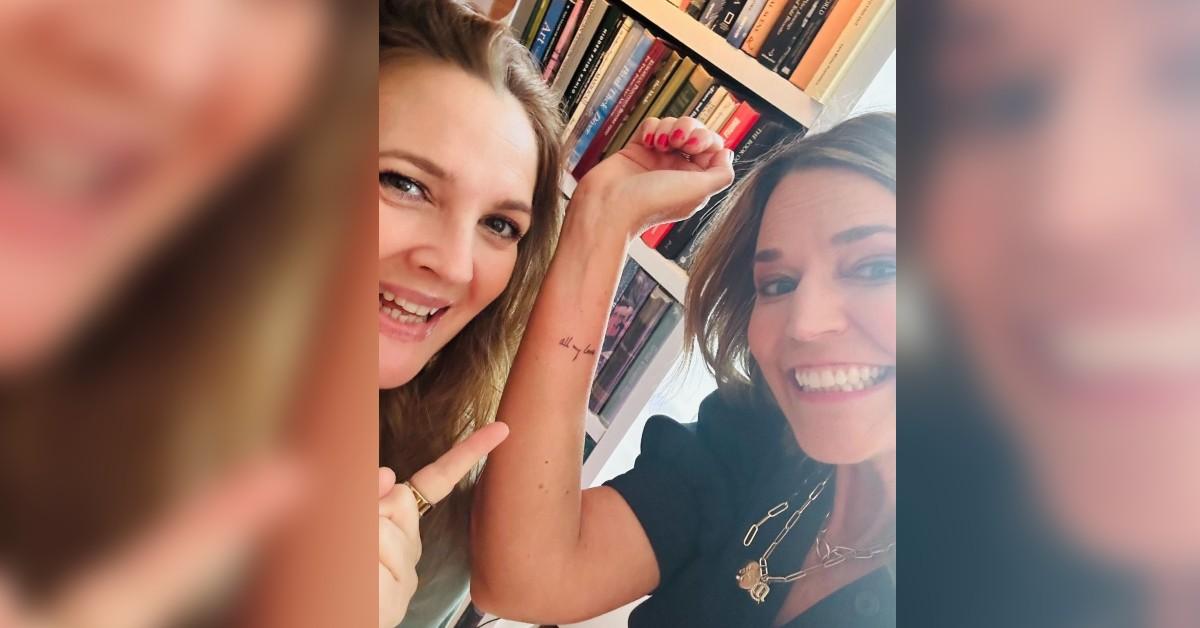 Savannah Guthrie has gotten herself some new ink!
The Today host revealed on Tuesday, January 31, that she got her first tattoo — having been inspired by best friend Drew Barrymore.
Article continues below advertisement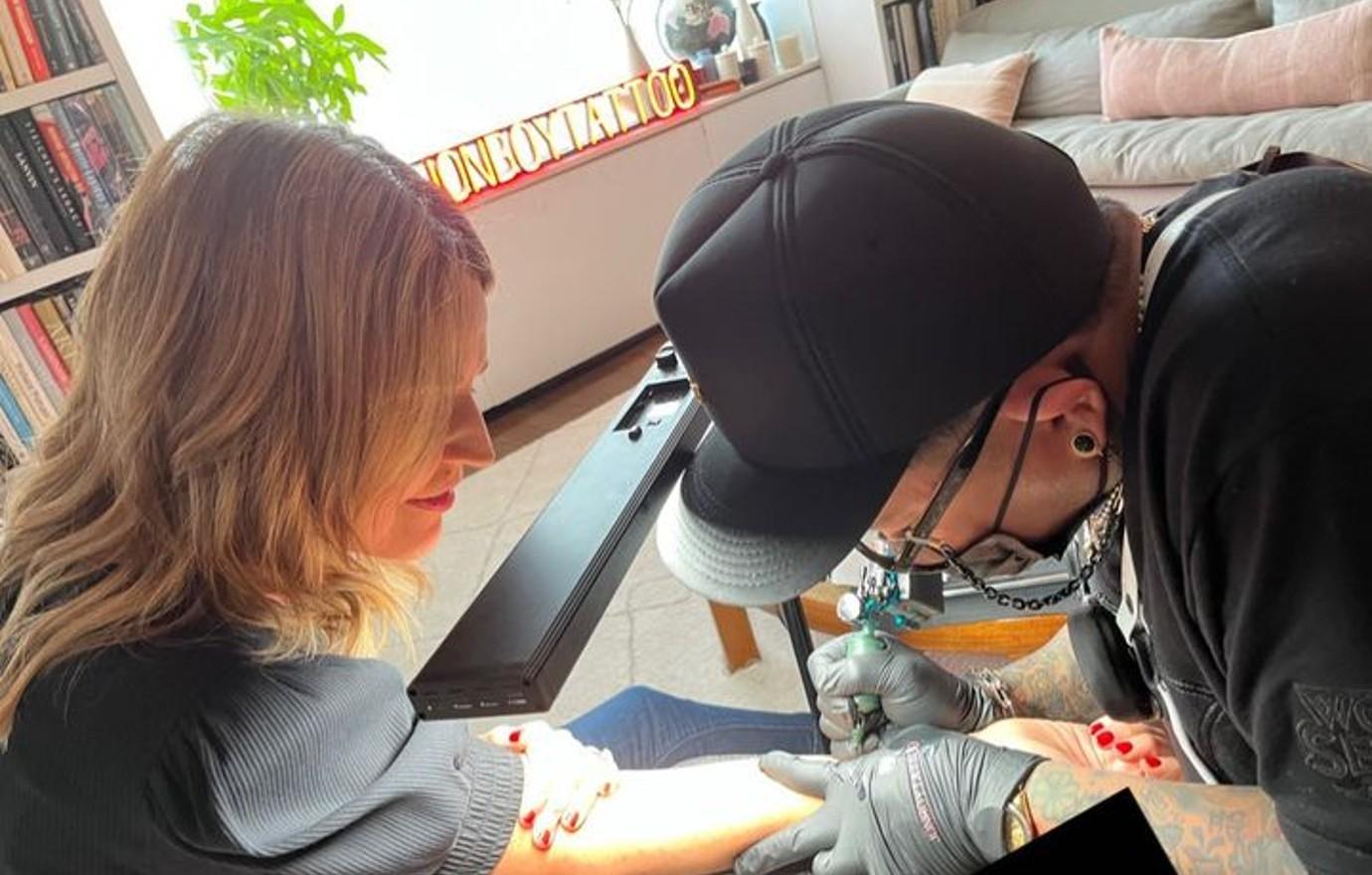 Taking to Instagram, the television personality showed off her fresh ink that read "all my love" on the inside of her right forearm to honor her father.
"In honor of my Dad," she wrote alongside a photo of her and Barrymore showing off their new tattoos. "This is his handwriting From a love letter he wrote to my mom."
Article continues below advertisement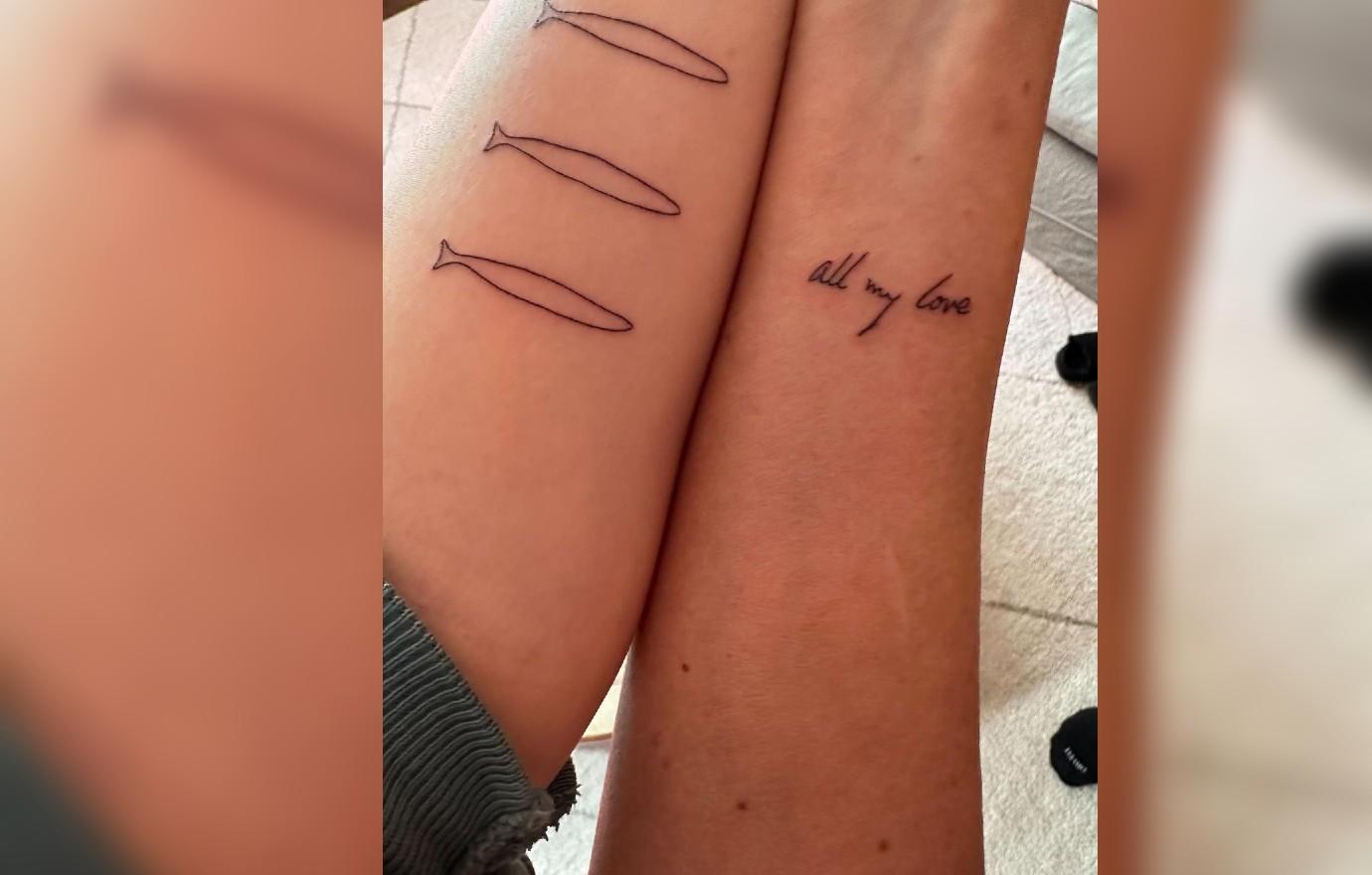 Guthrie — whose died from a sudden heart attack when she was just 16 years old — also shared a snap of the tattoo artist working on her ink followed by one of Barrymore holding her forearm out for a snap of the three simple oblong fish that were newly added.
Explaining the meaning behind her tattoo of the "exact carbon copy of my father's handwriting," Guthrie said on the NBC show, "So that's the first time in my life, I'm 51 years old, that I've had a tattoo, that I ever wanted a tattoo. And it's not only his writing, so he's with me, but I'm trying to make it my mantra for life."
Article continues below advertisement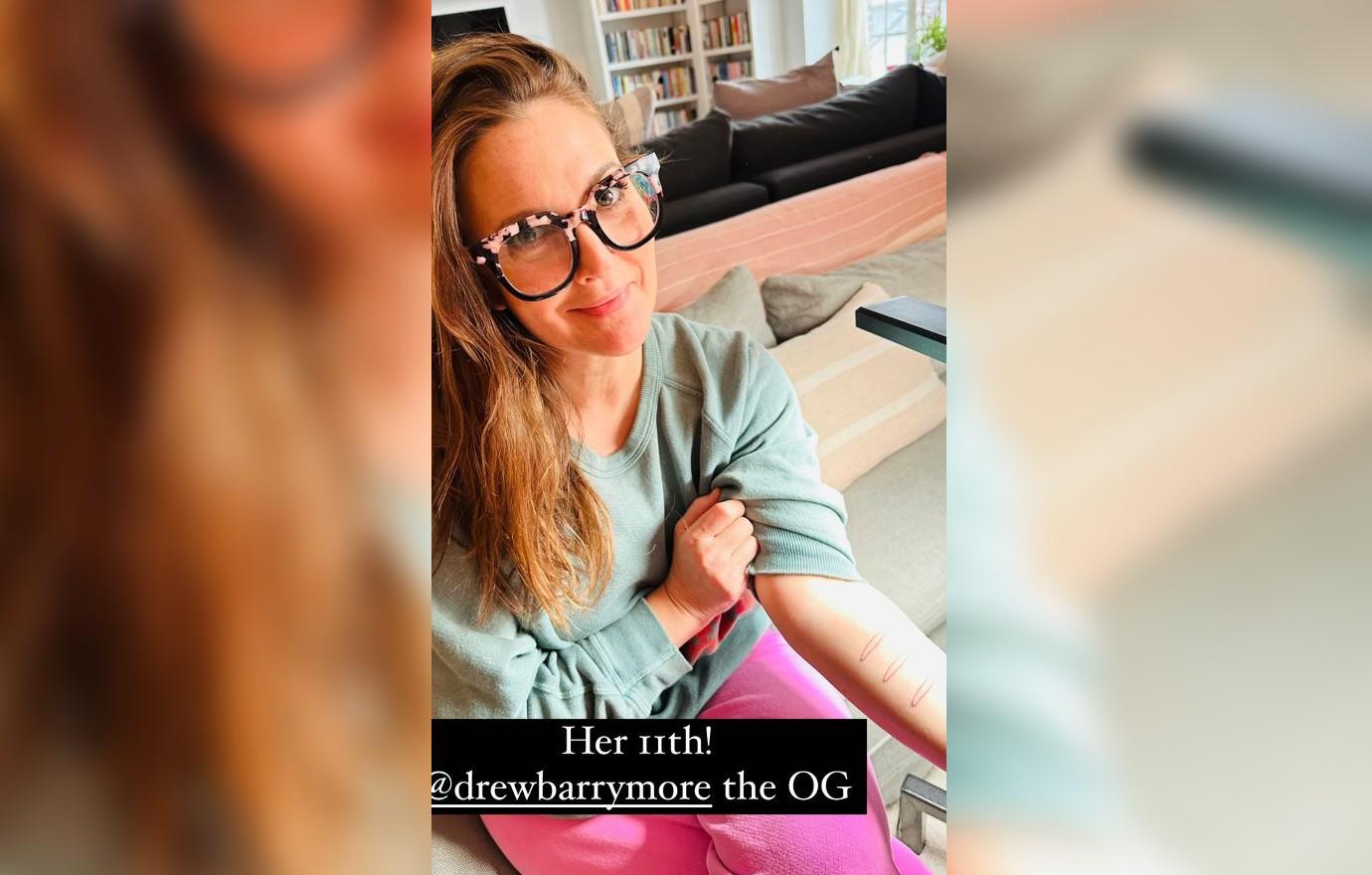 Guthrie had been considering getting a tattoo for a while now, telling Barrymore last year that the actress' designs were an inspiration to her. The Charlie's Angels star has her children Olive's and Frankie's names on her wrist and the word "breathe" in block letters on the opposite arm.
"I'm copying someone, actually, that I work with. She had her mom's handwriting lightly done, like yours is, and her mom wrote, 'Love you more,' because that's what they say to each other. So, I would like something cool, like that, of my mom," Guthrie told Barrymore on The Drew Barrymore Show last year, per Today.
Article continues below advertisement
Guthrie ironically added at the time that she would be open to go for a tattoo date with Barrymore "anytime." And nearly one year later, their elaborate plans came to fruition.
Page Six reported on Guthrie talking about her tattoo on Today.