Savannah Guthrie Ready To 'Slay The Dragon' During Katie Couric Interview As 'Today' Host Looks To Prove Her Worth At NBC: 'This Is Her Moment'
Article continues below advertisement
After OK! spilled Katie Couric was set to face the music appearing on The Today Show after blasting former colleagues and supporting Matt Lauer, a source is squealing host Savannah Guthrie is prepared for an all out war.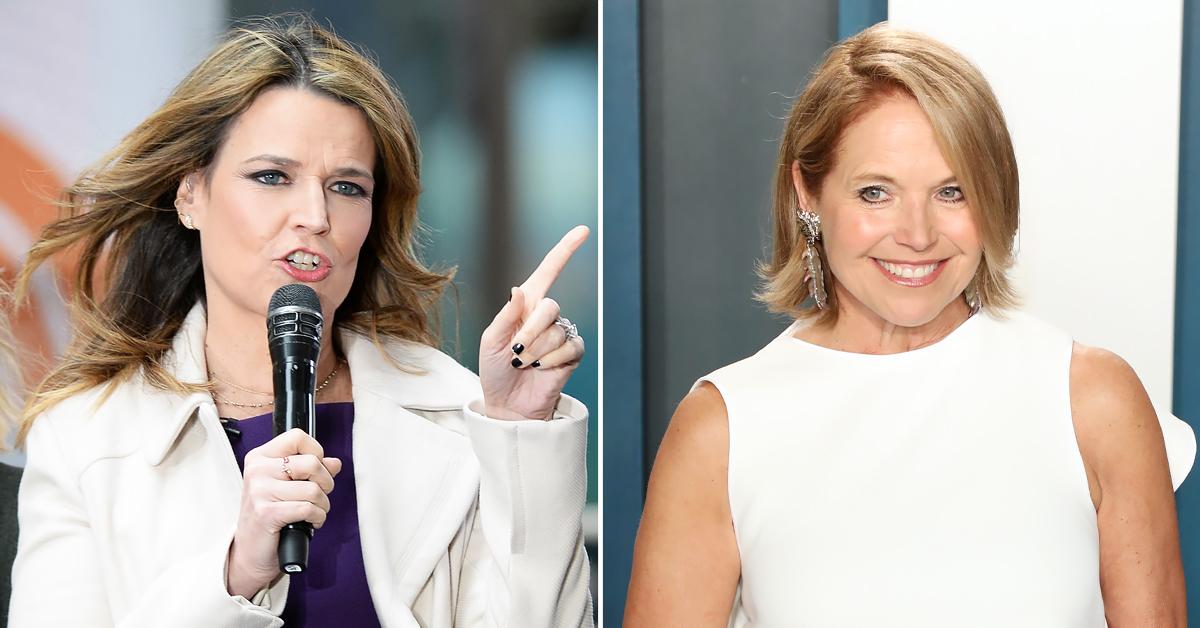 Article continues below advertisement
"Katie still thinks she's the boss at the show. She has been working with producers to make sure her book segment next week goes exactly how she wants it to go, however, Savannah isn't interested in what Katie wants and instead is preparing to ask all the hard questions," a source spilled to Radar regarding her upcoming October 19 interview.
Article continues below advertisement
"This is Savannah's chance to slay the dragon. The legend of Katie has been hanging over Savannah since the day she got the job as host of the show," the insider continued. "This is her moment, to prove that The Today Show is now 100% hers and not Katie's."
"Savannah considers herself a real journalist and isn't planning to throw Katie soft-ball questions," the source explained. "Katie has made a lot of outrageous claims in the book, and Savannah is going to push back on all of them."
Article continues below advertisement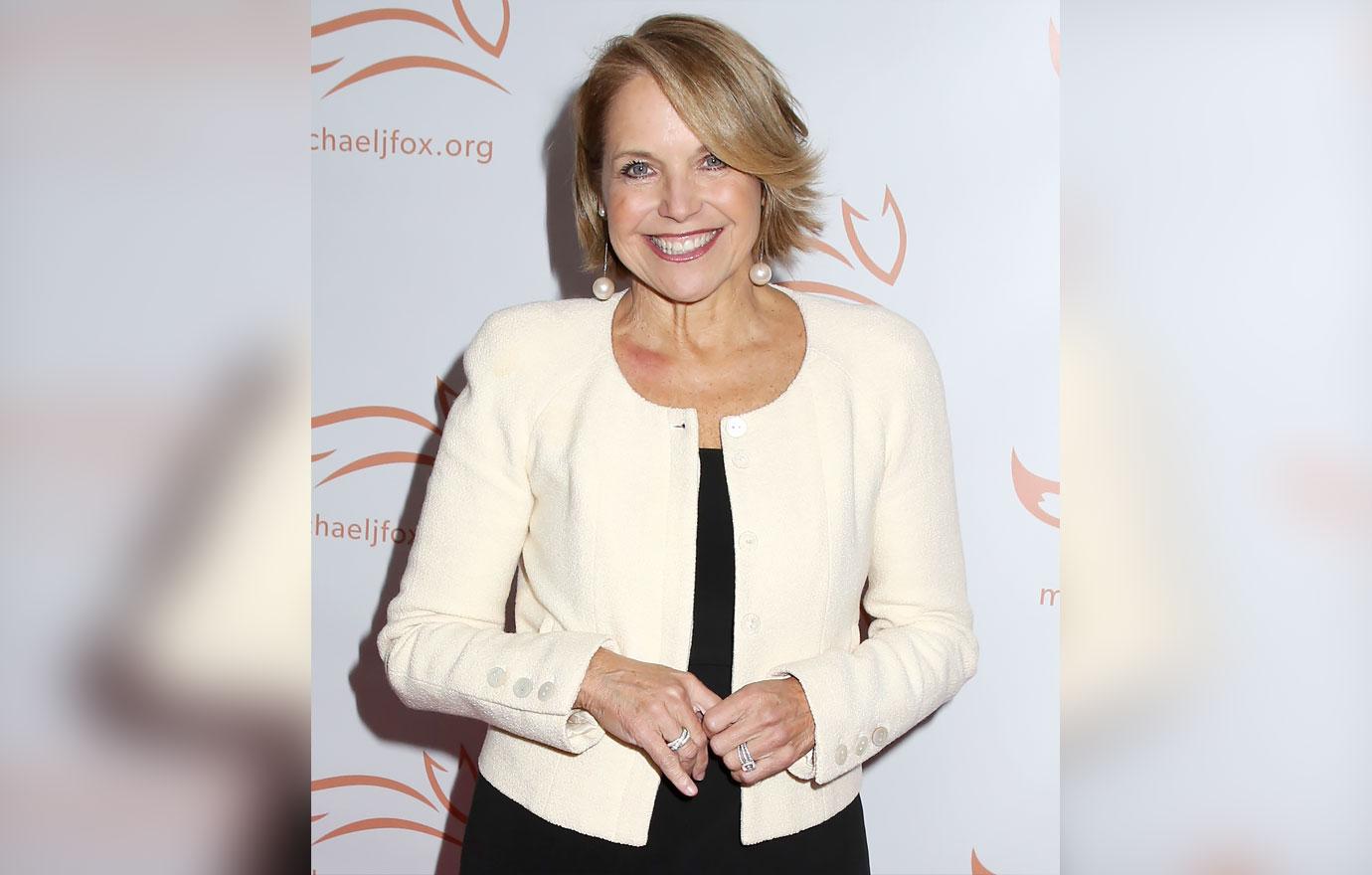 In her upcoming tell-all, Couric admits she sabotaged then-MSNBC rising star Ashleigh Banfield's career, obliterated ex-con Martha Stewart, and revealed she personally sent disgraced host Lauer comforting texts after he was fired for sexual misconduct.
Article continues below advertisement
Article continues below advertisement
"This is a huge moment for the show to prove that they are no longer the network that tolerates sexual predators and bullies like Matt Lauer and Katie Couric," a producer dished, adding: "Behavior that was ignored at best, or encouraged in the past, is no longer part of The Today Show DNA. Katie better come prepared to fight because Savannah is going to bring it."
Guthrie has a lot to prove after OK! reported the 49-year-old legal analyst is a little salty with NBC over Rachel Maddow's newly-inked $30 million dollar a year deal. The network's last minute contract with the political talk legend isn't sitting well with the mother-of-two as Maddow makes an exorbitant amount more than she does.
Article continues below advertisement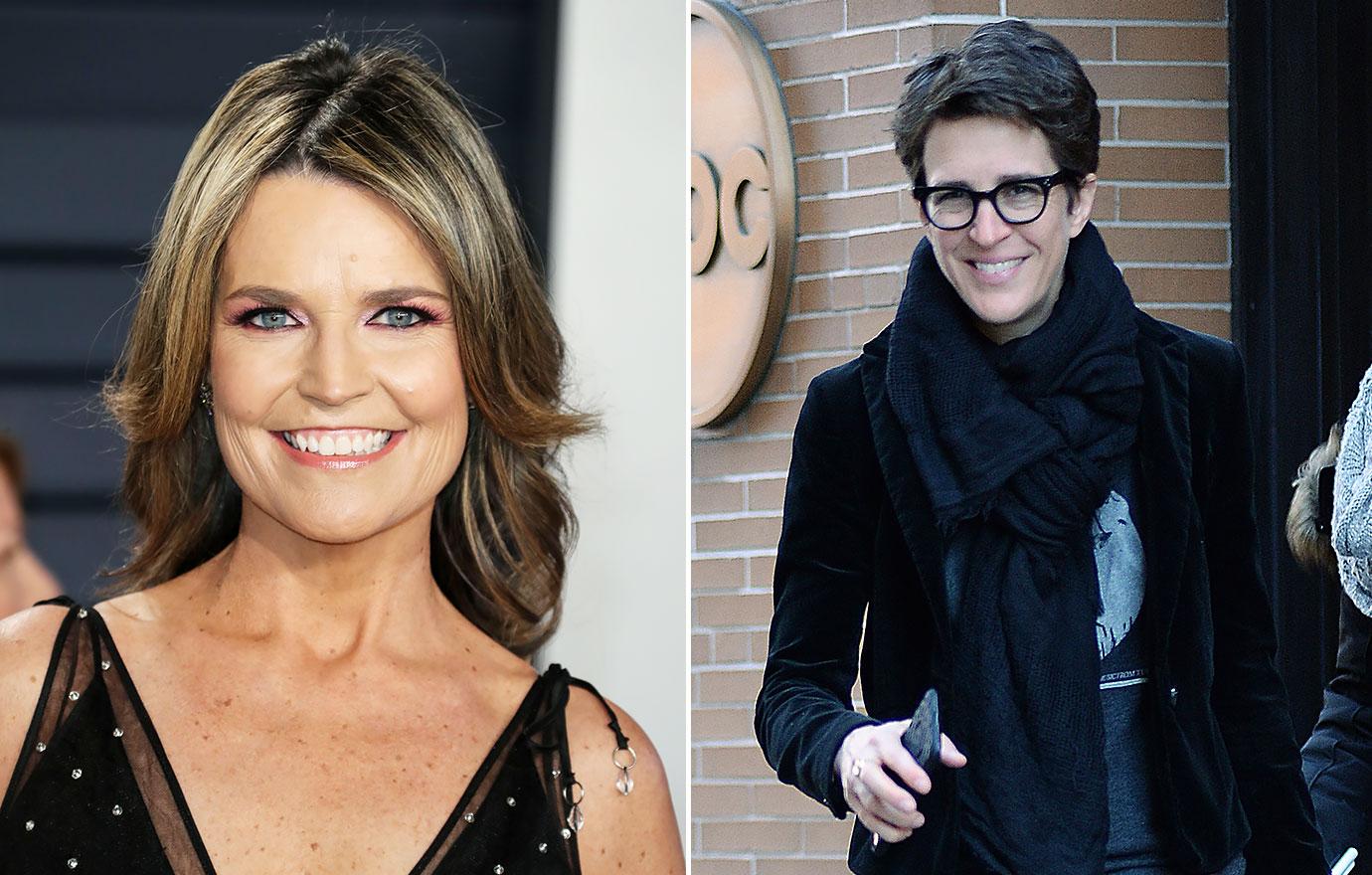 "Savannah started her career as the White House correspondent and still thinks of herself as a political reporter. She has deep sources in DC and being best friends with George W Bush's daughter, Jenna, is no coincidence," a source detailed. "Savannah isn't going to hand over the political beat to Rachel without a fight. These two are already distant. It's only going to get worse now that Rachel makes more money."