COUPLES
Scarlett Johansson & Colin Jost Living Separate Lives — Inside Their Marriage Drama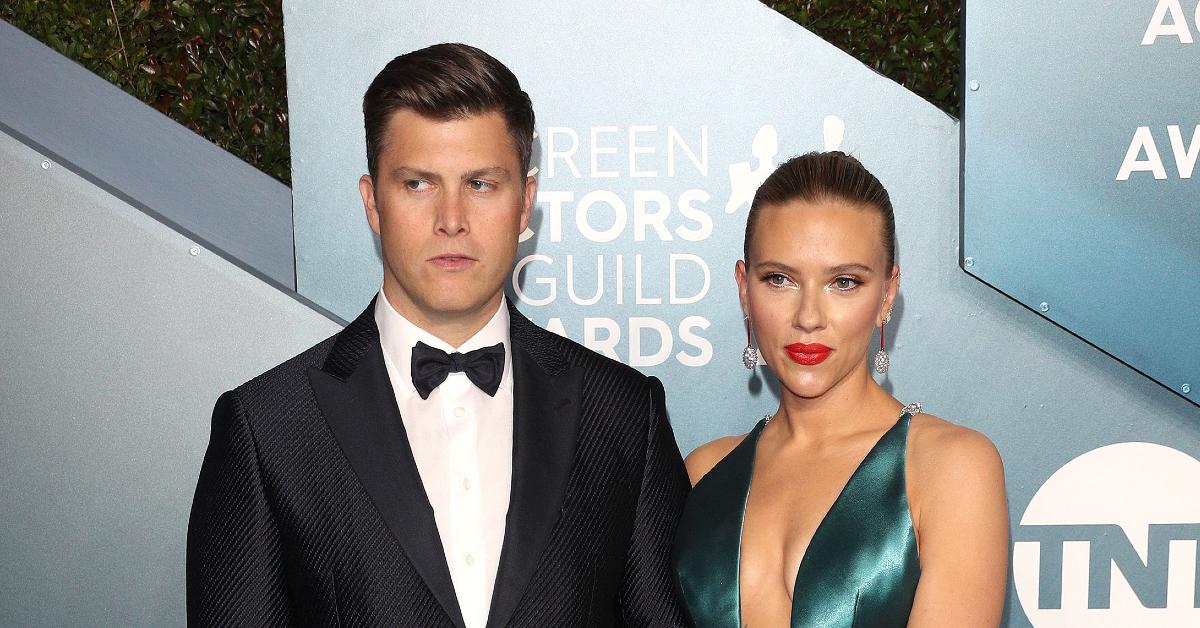 On the rocks? Scarlett Johansson and husband Colin Jost have been living separate lives, as the actress is currently filming a movie in London, while the comedian is on tour, and it's taking a toll on the Hollywood stars.
"Colin's always had a reputation for being a flirt," an insider told Life & Style. "Scarlett prides herself on having a modern attitude toward marriage, claiming it doesn't bother her, but she also doesn't want to be embarrassed."
"This is the first time they're dealing with being so far apart while working," the insider noted of the pair, who welcomed son Cosmo in August 2021. "It's definitely weighing on Scarlett."
Article continues below advertisement
The writer, 40, shared the news via social media at the time.
"OK OK we had a baby," the A Very Punchable Face author wrote via Instagram. "His name is Cosmo. We love him very much. Privacy would be greatly appreciated. For all inquiries, please contact our publicist [Michael Che]. #wegotawaywithitforalongtime #nokidspolicy #we'regoingtodisneyland."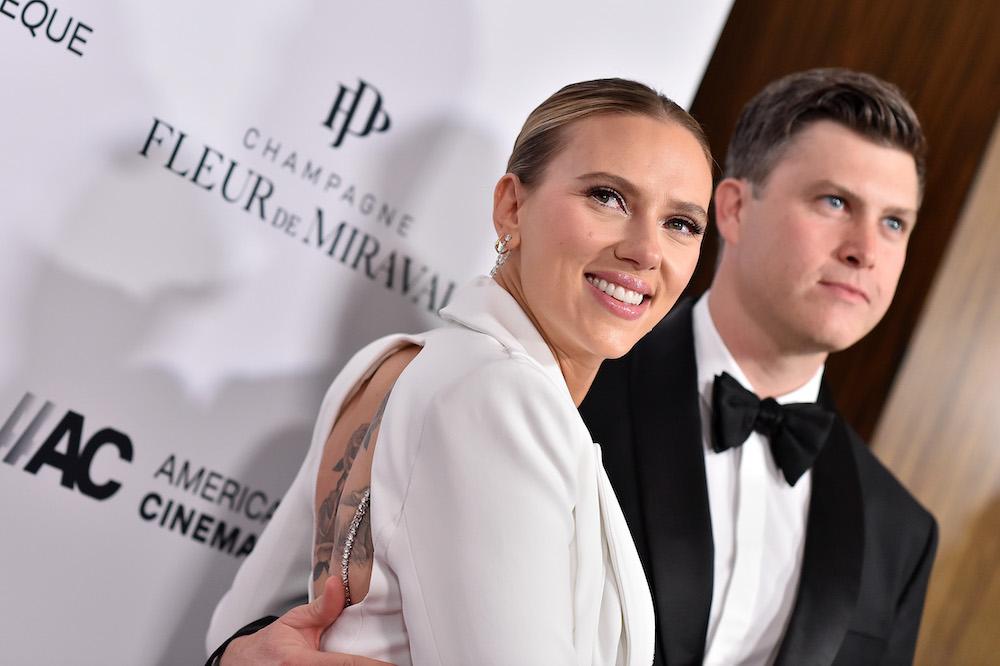 Article continues below advertisement
The duo first met on Saturday Night Live, but they didn't reconnect until 2017 and ended up getting married in 2020.
In December, the ultra private blonde beauty — who also has one daughter, Rose, from a previous relationship — gave some details about her little tot. "He's great," she gushed. "He's tiny. He's making all the fun discoveries, like feet. Feet! Who knew? They're there!"
"It's just unbelievable," she added. "I mean, can you imagine you never realized you had feet and then you looked down and there they are? You're like, 'Whoa.'"
MORE ON:
Scarlett Johnansson
Article continues below advertisement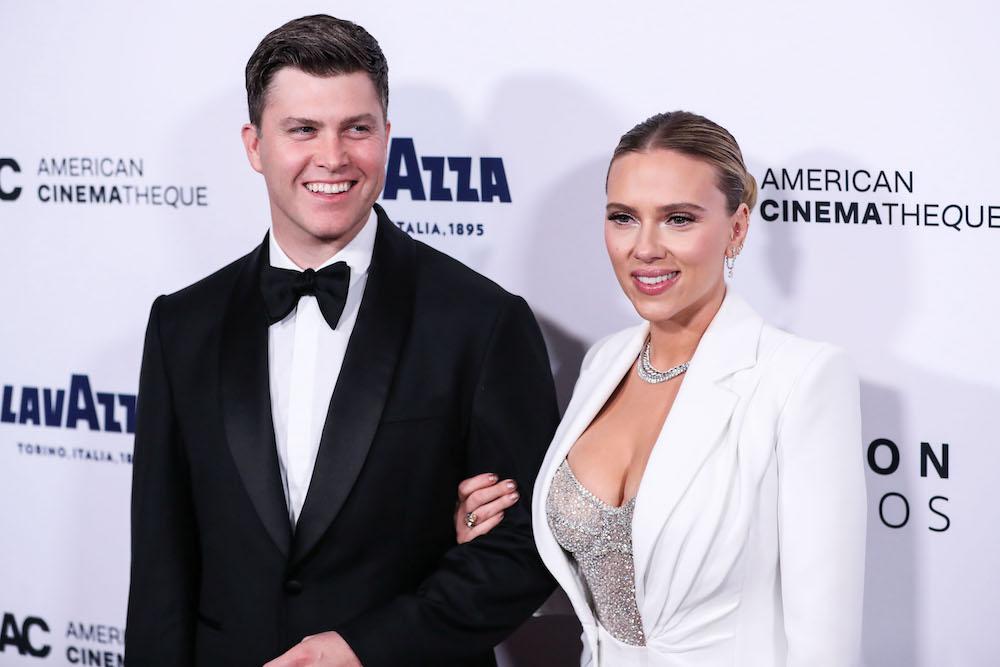 Meanwhile, Jost revealed that his mother didn't approve of the moniker.
"I don't know if she thought it was kind of like a hippie thing," Jost quipped. "She would call us after three or four days, she'd be like, 'Cosmo. … And now, is it final? Like, did you submit the birth certificate?' And we're like, 'Oh, yeah, we did that at the hospital.' She was like 'OK, interesting.'"