NEWS
Seth Meyers Exposes 'Accomplished Liar' Kellyanne Conway For Knowingly Defending Donald Trump During His Presidency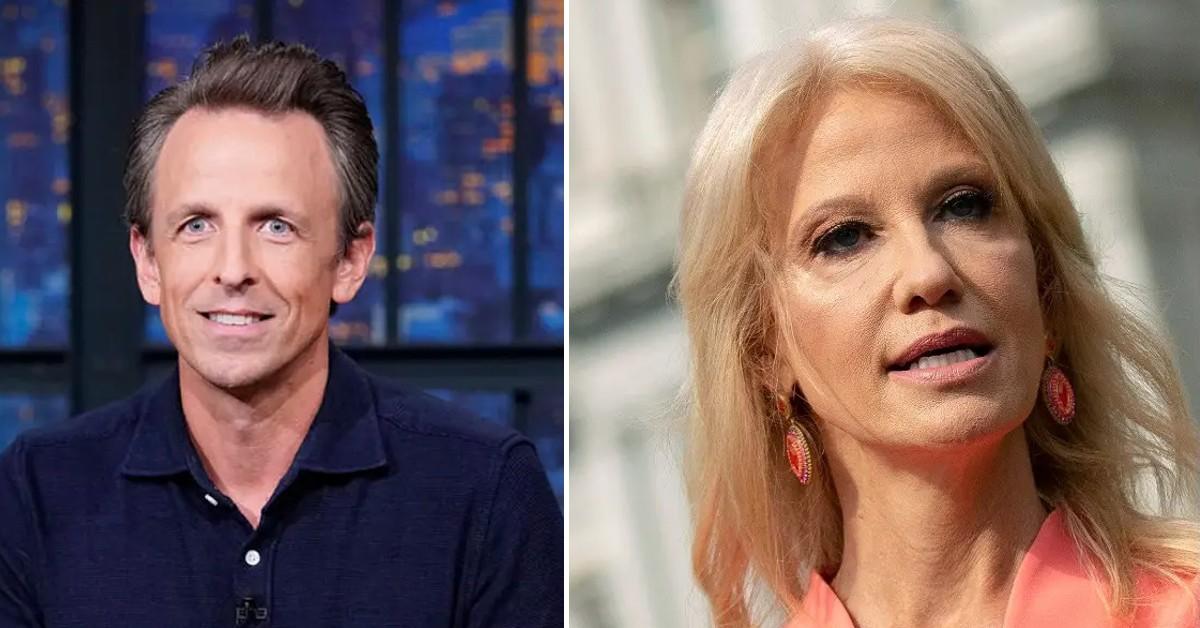 Article continues below advertisement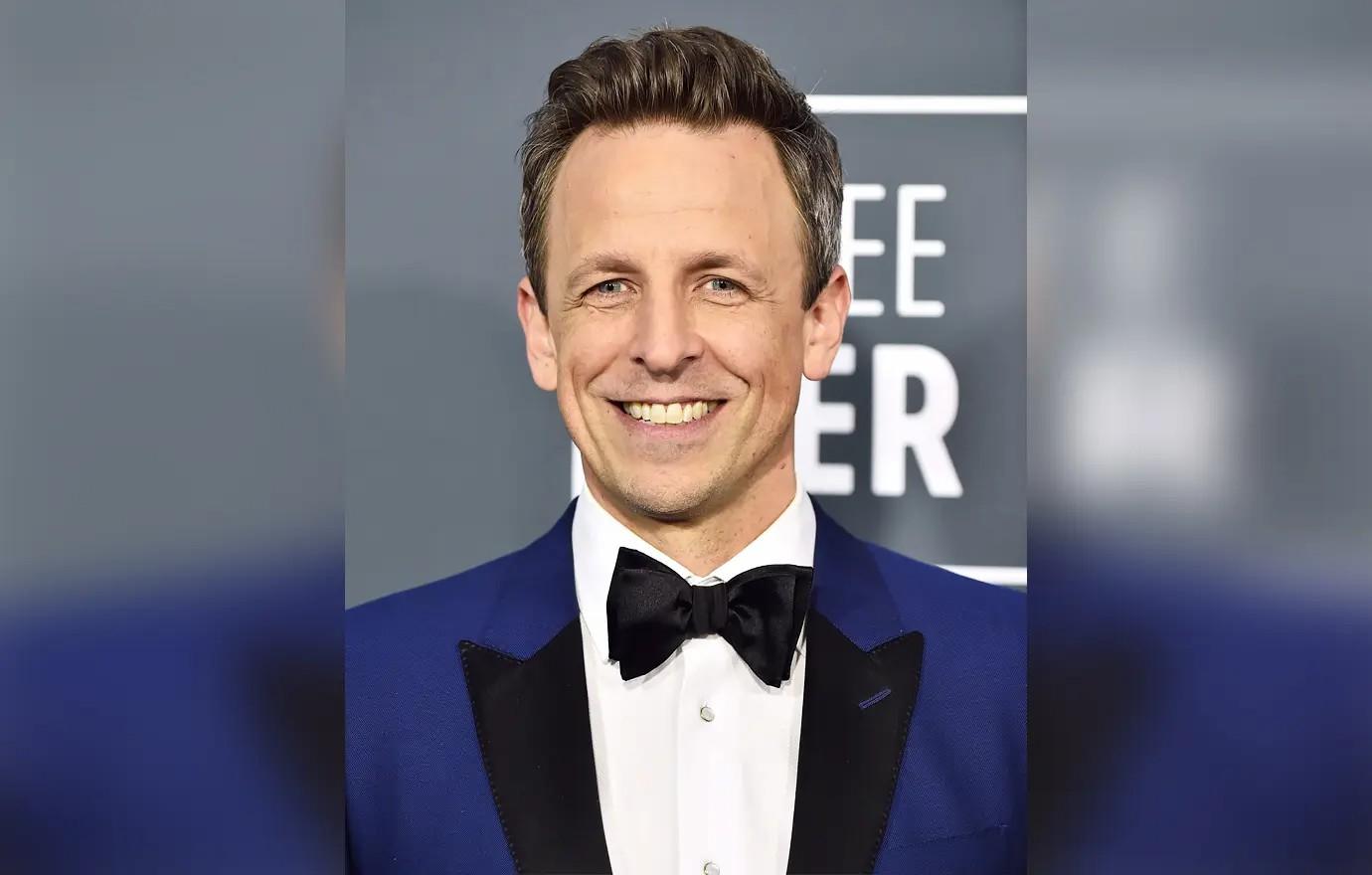 "Being lectured about the truth by Kellyanne Conway is like getting lessons on conflict resolution from M3GAN," the comedian, 49, said on Late Night With Set Meyers, referring to the hit movie. "They should start spelling Kellyanne the same way. But, I'll count! I'll count all the times the government lied to me."
Article continues below advertisement
The Saturday Night Live alum couldn't help but point out one of the times Conway, 56, made a fool of herself during the height of the pandemic.
"In addition to being an accomplished liar, she always talked to reporters like a gossipy teen at her locker. 'Do you not think Devon is going to ask me to prom? Because he's definitely going to ask me to prom. He's the star quarterback and I am the cheer captain. Kellyanne, you're not even on the cheerleading team. But I am cheerful! I am like, famously cheerful. Although while we're on the topic, I would be remiss if I didn't mention my favorite Kellyanne lie from April of 2020 when she tried to blame everyone but Trump for the COVID crisis," he said.
Article continues below advertisement
"This is COVID-19, not COVID-1, folks. You'd think people of the World Health Organization, facts and figures would be on top of that. People should know the facts," Conway said at the time.
"Yeah, people should know the facts, like the fact that the 19 in COVID-19 is for the year it was discovered, not because it's the 19th COVID, but good on you for thinking they name diseases the same way they name Fast & Furious movies. The coolest part in COVID-19 is when COVID convinces Spanish Flu to come out of retirement to help break SARS out of prison. The point is her stchik is falling apart now. We have definitive proof in these court filings in the Dominion lawsuit that Fox hosts not only knew they were lying, but they knew they were lying," he joked.
As OK! previously reported, Rupert Murdoch admitted Sean Hannity was less than pleased with Trump when he was in the White House.
"Thanks Paul. Wake-up call for Hannity, who has been privately disgusted by Trump for weeks, but was scared to lose viewers," Rupert replied.
Article continues below advertisement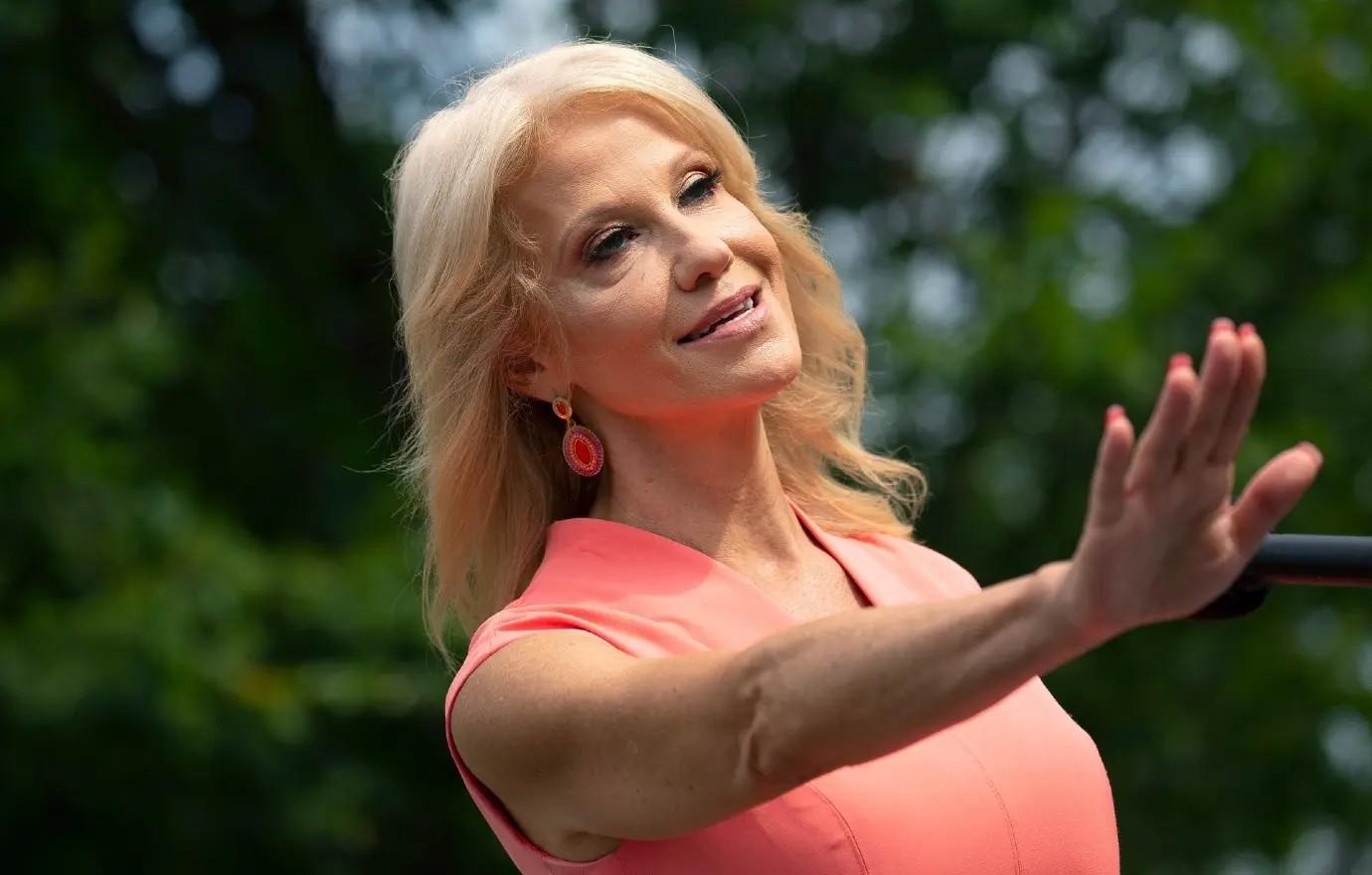 Never miss a story — sign up for the OK! newsletter to stay up-to-date on the best of what OK! has to offer. It's gossip too good to wait for!
Article continues below advertisement
Meyers went on to add that Fox News "created this monster and they can't control it. And they know that, and that's why they're terrified. Right now they're desperately trying to put the genie back in the bottle. They're hyping Ron DeSantis as an alternative to Trump even though Trump still leads in many polls."
"That's why Fox was terrified of losing viewers in the aftermath of the election, and that's why they were willing to do or say whatever was necessary to avoid losing them. Even if that meant repeating outright lies that they knew were outright lies," he added.