Sharon Osbourne Has Receipts! 'The Talk' Host Reveals Screenshots Claiming She Personally Apologized To Sheryl Underwood
The battle rages on! Sharon Osbourne hit back at Sheryl Underwood after The Talk cohost recently claimed that Osbourne never apologized or reached out to her after their on-air spat seen on the March 10 episode of the daytime talk show.
Article continues below advertisement
On the most recent installment of Underwood's "The World According to Sheryl" podcast, the 57-year-old said that she had not spoken to Osbourne and, when asked if her colleague reached out, said "No" and scrolled through her phone history. However, the 68-year-old has another story.
"I still love the Osbournes, from what I've known of them," Underwood added. "I don't know anything other than what I've experienced with them, and this thing that has happened is disappointing to me."
Article continues below advertisement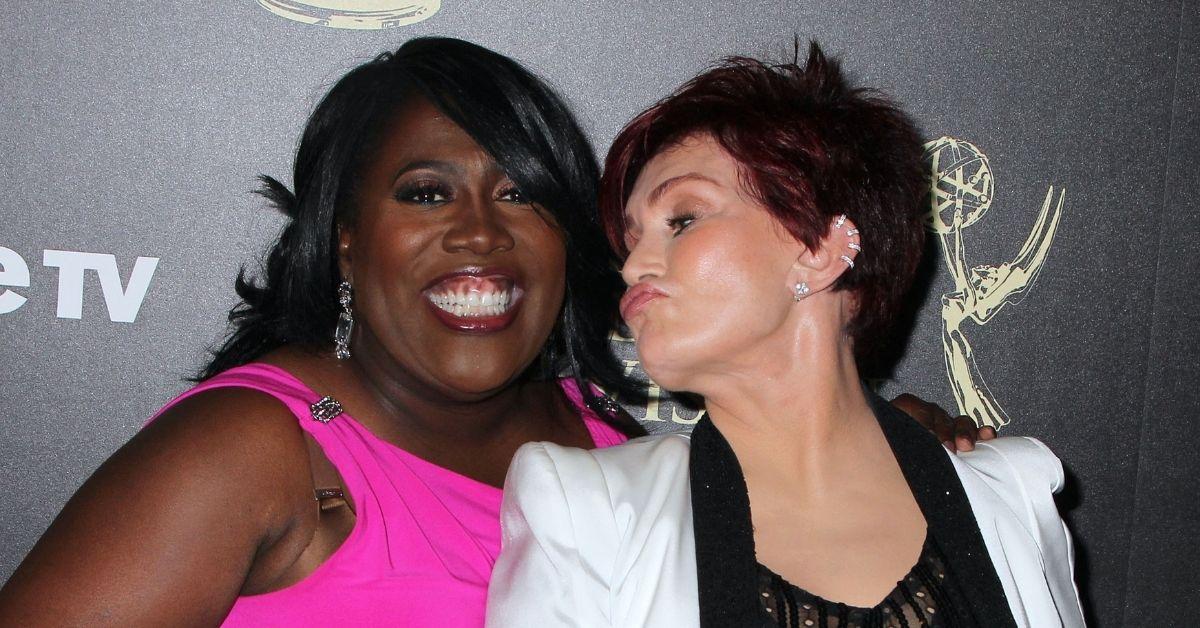 Article continues below advertisement
Osbourne then gave screenshots of messages — that she claimed were sent to Underwood after the spat — to the Daily Mail.
"I not only sent these messages to Sheryl but I apologized to her in person in her dressing room. Why are you saying I never apologized Sheryl? What are you trying to do to me? Why are you trying to destroy my reputation? Just be honest. Tell me," Osbourne pleaded.
Article continues below advertisement
According to the screenshots, dated Friday, March 12, Osbourne wrote, "Sheryl, My heart is heavy and I'm deeply saddened by the events that transpired on Wednesday. I don't want to lose my true friend over this. Im sorry for telling you to f**k off during break, I'm sorry for accusing you of fake crying while we were live on air and I'm sorry for losing my temper with you.
Article continues below advertisement
"I felt shocked, scared and saddened by what felt like was a blind-sided attack. You know me. You know how I've always had your back. We've outlasted everyone on this show and that's because we've always been a team and had each other's backs.
"I consider you a genuine friend. If you want to talk on the phone over the weekend I'm here. Once again from the bottom of my heart I'm sorry. Is there anything You need from me or that I can do to help you heal? Love and respect always — Sharon."
Article continues below advertisement
"Hi Sheryl. I know you're taking space and I don't want to disrespect that. I'm just reaching out because I want you [to] know I'm thinking about you. If you are willing, can we talk before Wednesday? Big kiss," a follow-up message, dated March 15, read, according to the screengrabs.
Article continues below advertisement
"Sheryl I am thinking about you. Hope you are well. Sending my love," a third and final message from March 18 read.
Osbourne exited The Talk after the pair got into an argument stemming from Osbourne's defense of Piers Morgan, who said he did not believe "a word" of what Meghan Markle told Oprah Winfrey, and the commentator's freedom of speech. Following the incident, a number of allegations emerged against Osbourne.
Article continues below advertisement
As for how the exit went down, an insider told OK!, "The decision was mutual. Sharon didn't want to go back and sit next to the ladies who threw her under the bus, while the show couldn't trust Sharon to return and play nice.
Article continues below advertisement
"Her exit from the show has made Sharon a lot of money, which is why she hasn't said anything yet. Just last week Sharon was on a press tour doing interview after interview. Now she is silent. You know she was paid to shut up."
"Sharon doesn't need to say anything when she's got Piers as a mouthpiece," a pal added. "She is disgusted about what has happened to her, but now is laughing all the way to the bank. Especially, as the show's ratings are terrible."