NEWS
Living It Up!
Shirtless Elon Musk Vacations In Mykonos On Luxury Yacht With Bikini-Clad Women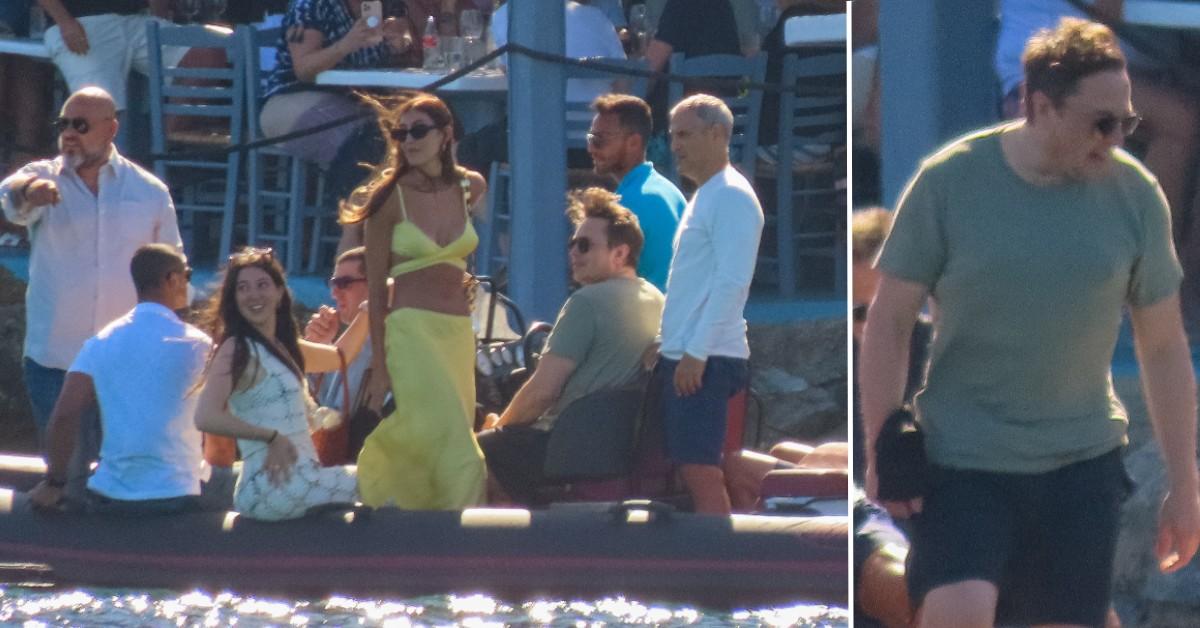 Money may not buy happiness, but it did allow for Elon Musk and his pals to enjoy a day in the sun on a luxury yacht in Mykonos, Greece.
The billionaire was seen soaking in the sun Sunday, July 17, with a small group of friends that consisted of newlywed pals Ari Emanuel and Sarah Staudinger, per photos obtained by Page Six.
Article continues below advertisement
Reportedly sailing the Aegean Sea on the "Zeus" — an almost $20,000-per-week motor yacht that can accommodate six guests in more than three cabins and comes with a professional crew — the Tesla CEO was seen being hosed down by Endeavor CEO Emanuel after taking a dive into the ocean.
ELON MUSK'S FATHER REVEALS HE HAD SECOND CHILD WITH 35-YEAR-OLD STEPDAUGHTER
The 51-year-old first boarded the yacht in a plain white t-shirt, black swim trunks, dark sunglasses, a black baseball cap and matching flip-flops before stripping into nothing but his bathing suit to enjoy the rays in full force.
As for the couple, per the photos, Emanuel sported blue swim trunks while his new wife stunned in a sexy black bikini.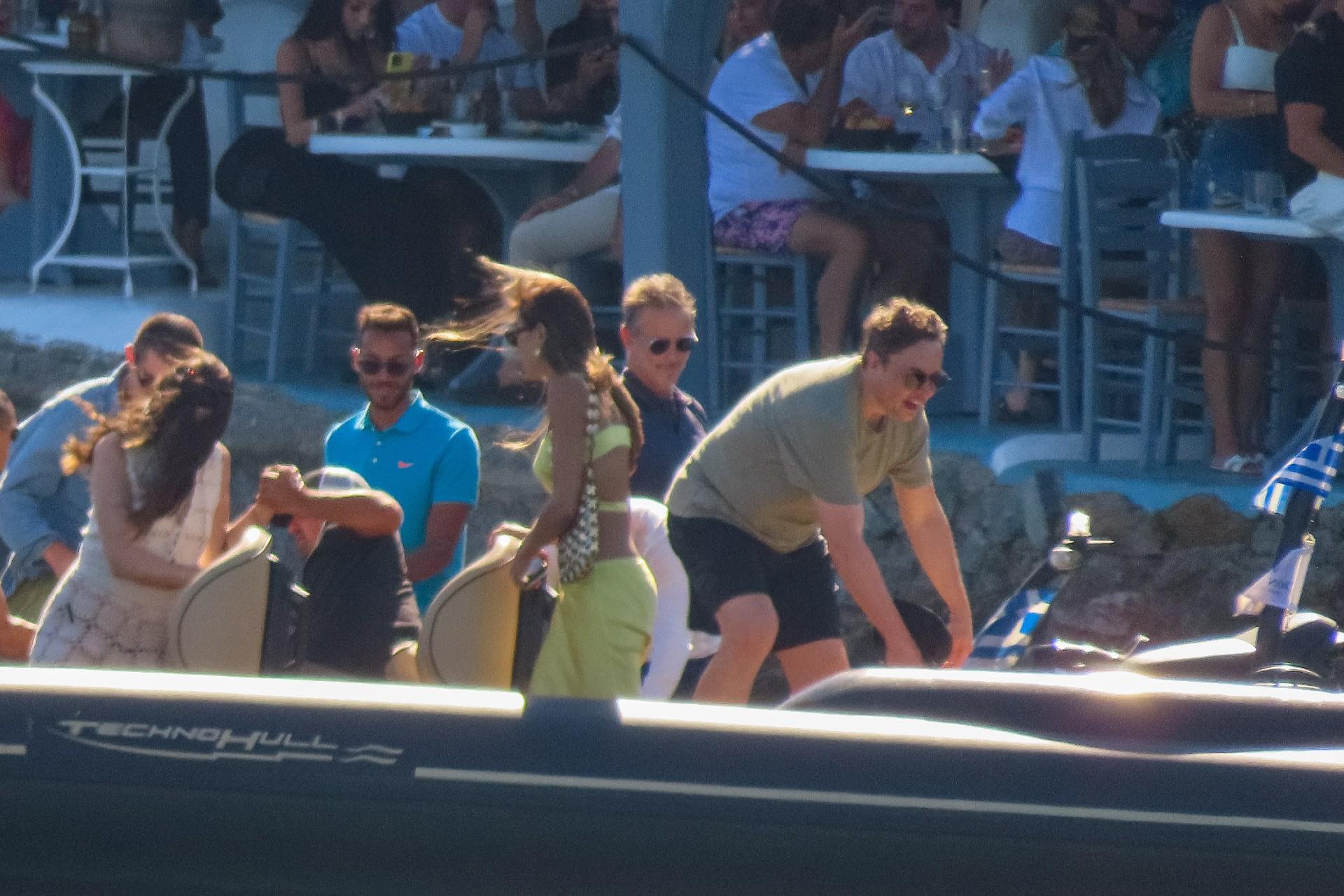 Article continues below advertisement
Musk was later seen sipping a cocktail before the intimate crew headed out on the island, per the outlet.
Despite making headlines as of late for confirming he had secretly welcomed twins back in November 2021 and Twitter's massive lawsuit against him, the SpaceX founder appeared to be anything but bothered on his sweet retreat.
Article continues below advertisement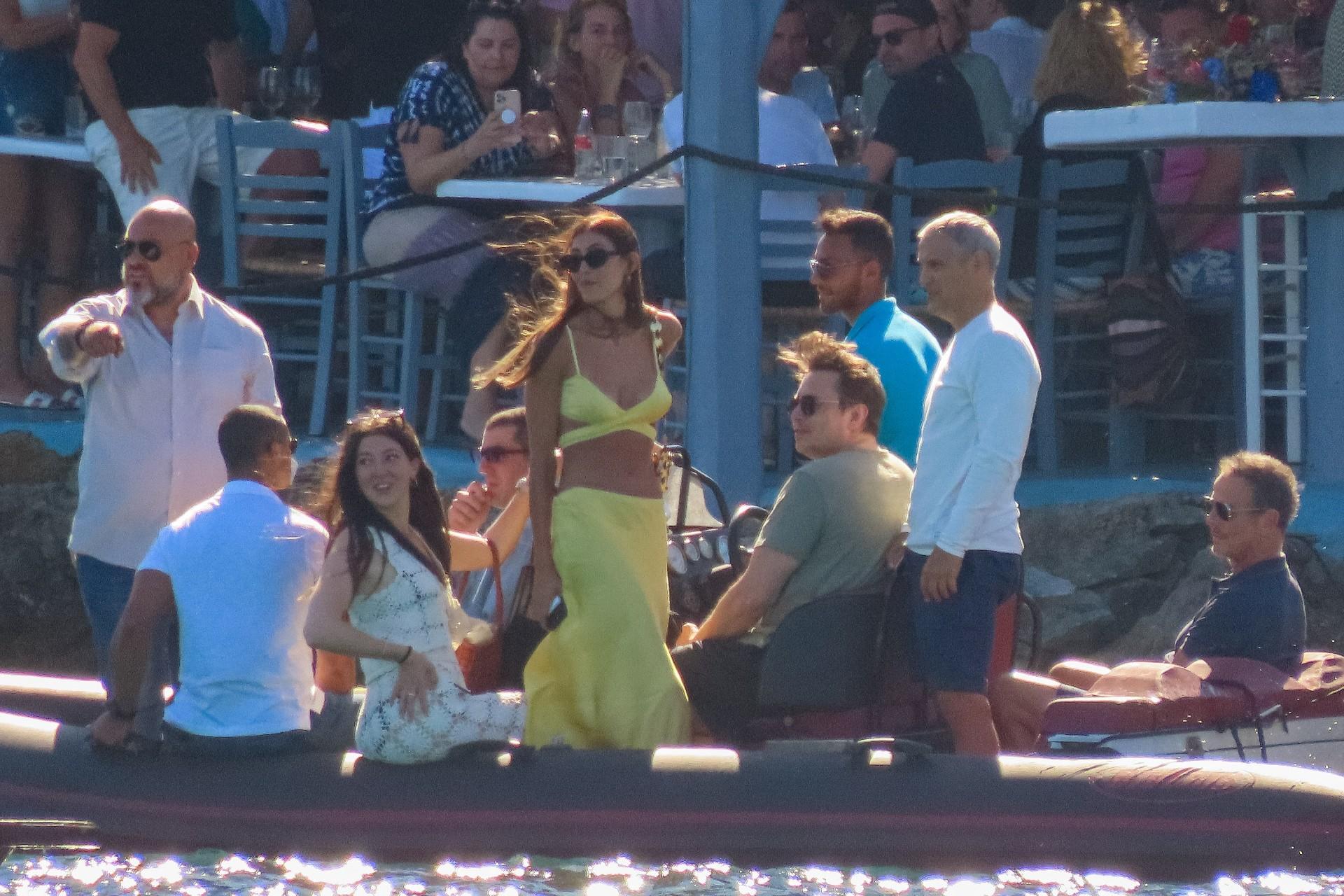 As for Musk's legal troubles, he agreed to buy Twitter in April for a whopping $44 billion but pulled out earlier this month, repeatedly claiming the social media platform may be lying about what percentage of its users are bots. In the attorneys for the platform's filing, they dubbed Musk's excuse a "bad faith" attempt to walk away from the agreement.
Musk maintained to the judge that he needed until next year to respond to the suit.