COUPLES
'Surprise!': Singer Halsey Announces She's Pregnant — See Her Stunning Maternity Photoshoot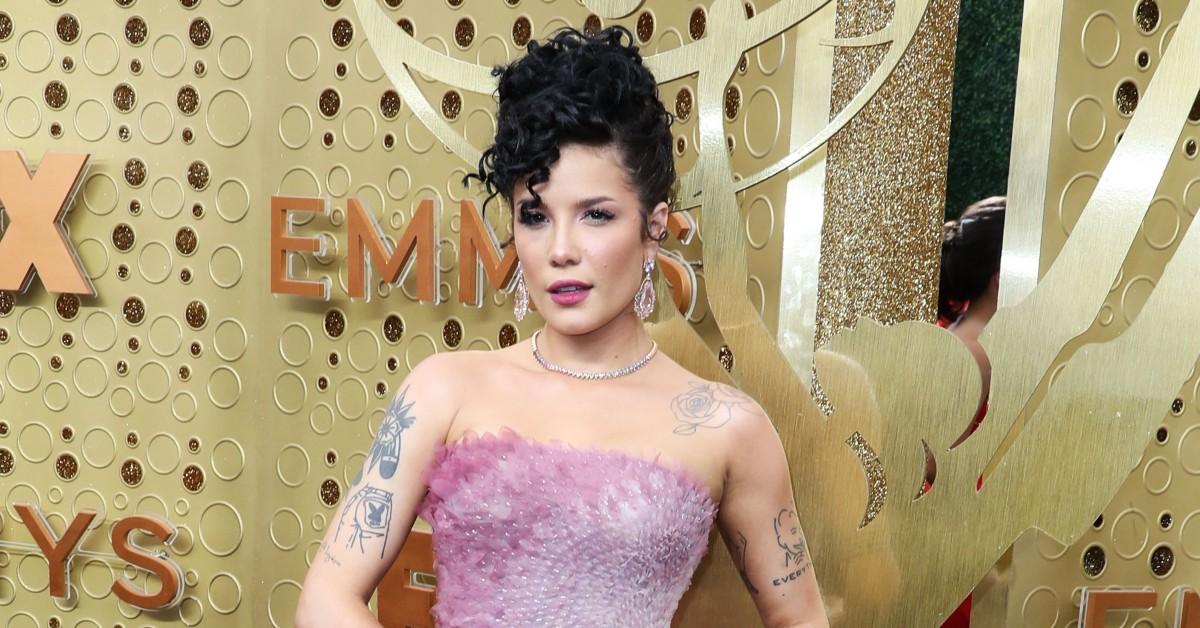 Talk about a curveball! Singer Halsey revealed she is pregnant and expecting her first child via Instagram on Wednesday, January 27.
"Surprise! 🍼🌈👼," the 26-year-old captioned a couple of photos of herself showing off her growing stomach. In the snaps, the "Without You" songstress wore a rainbow crop top with jeans, and then in the other photos, she was topless.
Article continues below advertisement
Of course, Halsey's fans and pals flocked to the comments section to gush about the exciting news. Actress Ruby Rose wrote, "Wow wow wow! Congratulations," while Emily Ratajkowski added, "Yay!!"
Article continues below advertisement
The Grammy nominee was previously linked to Yungblud and Evan Peters in the last few years.
The New Jersey native has always been candid about her struggles with endometriosis — especially on her Manic album, which was released in 2020.
Article continues below advertisement
"For a long time, I didn't think that having a family was something I was going to be able to do, and it's very, very important to me," she previously said.
"Then one day my OB-GYN tells me it's looking like I maybe can, and I was so moved. It felt like this ascension into a different kind of womanhood," she added. "All of a sudden, everything is different. I'm not going to go tour myself to death because I have nothing else to do and I'm overcompensating for not being able to have this other thing that I really want. Now, I have a choice. I've never had a choice before."